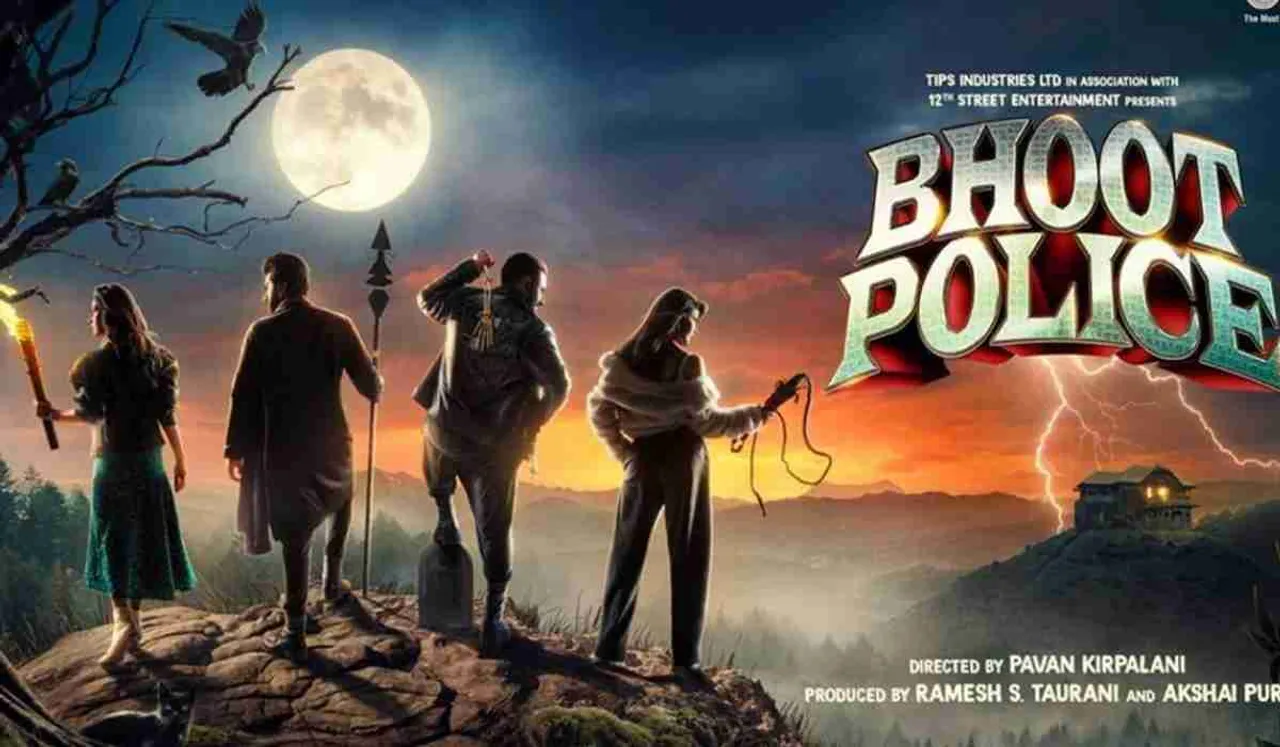 September OTT Releases: At a time when the theatres were closed due to the pandemic, OTT platforms kept us entertained with fresh and engaging content. They provided us with movies and series across languages and genres. Now that we are moving towards the month of September, the digital world again has a lot to offer. We will again be witnessing a plethora of new themes in the upcoming releases.
Here are 10 September OTT releases we are looking forward to
1. Helmet
Starring Pranutan Bhal and Aparshakti Khurana in the lead roles, Helmet deals with the stigma around purchasing condoms in a humorous way. It is a comedy with a social message conveyed by Satramm Ramani in his directorial debut. The movie revolves around a group of friends who rob an e-commerce company truck to make some quick money. But to their surprise, the looted boxes do not contain electronic gadgets but condoms. Helmet will be releasing on Sep 3 on Zee5.
2. Mumbai Diaries 26/11
Mumbai Diaries tells the story of unity of a group of healthcare workers and how they fight courageously after an unfortunate incident. Based on a true event, the series will narrate the incidents at took place at a government hospital in Mumbai at the time of a crisis. The series features Konkona Sen Sharma, Mohit Raina, Tina Desai, Shreya Dhanwanthary, Satyajeet Dubey, Natasha Bharadwaj and Prakash Belawadi in prominent roles. It will be releasing on Sep 9 in Amazon Prime Video.
3. Bhoot Police
Two brothers Vibhooti and Chiraunji Vaidya claim to be tantriks. Apparently, they have driven away several ghosts and spirits. But what happens when they face a situation where they need to prove their ability? This is what the movie explores. Starring Jacqueline Fernandez, Yami Gautam, Arjun Kapoor and Saif Ali Khan in the lead roles, the movie releases on Disney+Hotstar on Sep 17.
4. Ankahi Kahaniya
This Netflix anthology stars Kunal Kapoor, Ziya Hussain, Rinku Rajguru, Nikhil Dwivedi, Delzad Hiwale, Palomi and Abhishek Banerjee. It talks of their unique love stories. Going by the description of the makers, "Cities are hard to live in, especially when you're not in love, looking for love or have gotten your heart broken." Ankhani Kahaniya releases on Sep 17.
&t=6s
5. Black Widow
Black Widow is based on the superhero by the same name. It is the latest film from the Marvel Cinematic Universe. The story revolves around the central character, portrayed by Scarlett Johansson as she confronts the darker parts of her ledger when there arises a dangerous conspiracy related to her past. The movie releases on Sep 3 on Disney+Hotstar.
6. Maestro
Maestro is the Telugu remake of Sriram Raghavan's Andhadhun. Directed by Merlapaka Gandhi, this crime-thriller stars Nabha Natesh, Naresh and Tamannaah Bhatia in the pivotal roles. It revolves around a pianist who pretends to be blind and accidentally becomes a witness to a murder. Maestro releases on Sep 9 on Disney+Hotstar.
7. Crime Stories: India Detectives
This Netflix series will be releasing on Sep 13. Set in Bengaluru, it elaborates four major crime investigations. Further, it gives a glimpse into the complex and challenging inner workings of the police.
8. Dikkiloona
The movie stars  Santhanam, Anagha and Shirin Kanchwala in lead roles. It will also have Indian cricketer Harbhajan Singh playing a prominent part. The trailer of this Tamil film reveals that the protagonist time travels with the help of a time machine and finds himself in different funny situations because of it. Dikkiloona will be releasing on Sep 10 on Zee5.
&t=1s
9. Q-Force
An animated series, Q-Force is the first ever queer spy division. It features a gay superspy and his scrappy LGBTQ squad who fight to prove themselves to the agency that underestimated them. It will be releasing on Sep 2 on Netflix.
10. Money Heist (Season 5)
The Volume 1 of the fifth season of Money Heist will stream on Netflix from Sep 3. It revolves around a criminal mastermind "The Professor" who has the plan to pull off the biggest Heist recorded in History. Eight people with certain abilities join him to help him carry out his plan. Season 5 tells us what happens after the gang has spent 100 hours at the bank of Spain. The Professor is now at risk and to make matters worse, a new adversary, the army makes its entry.
&t=1s