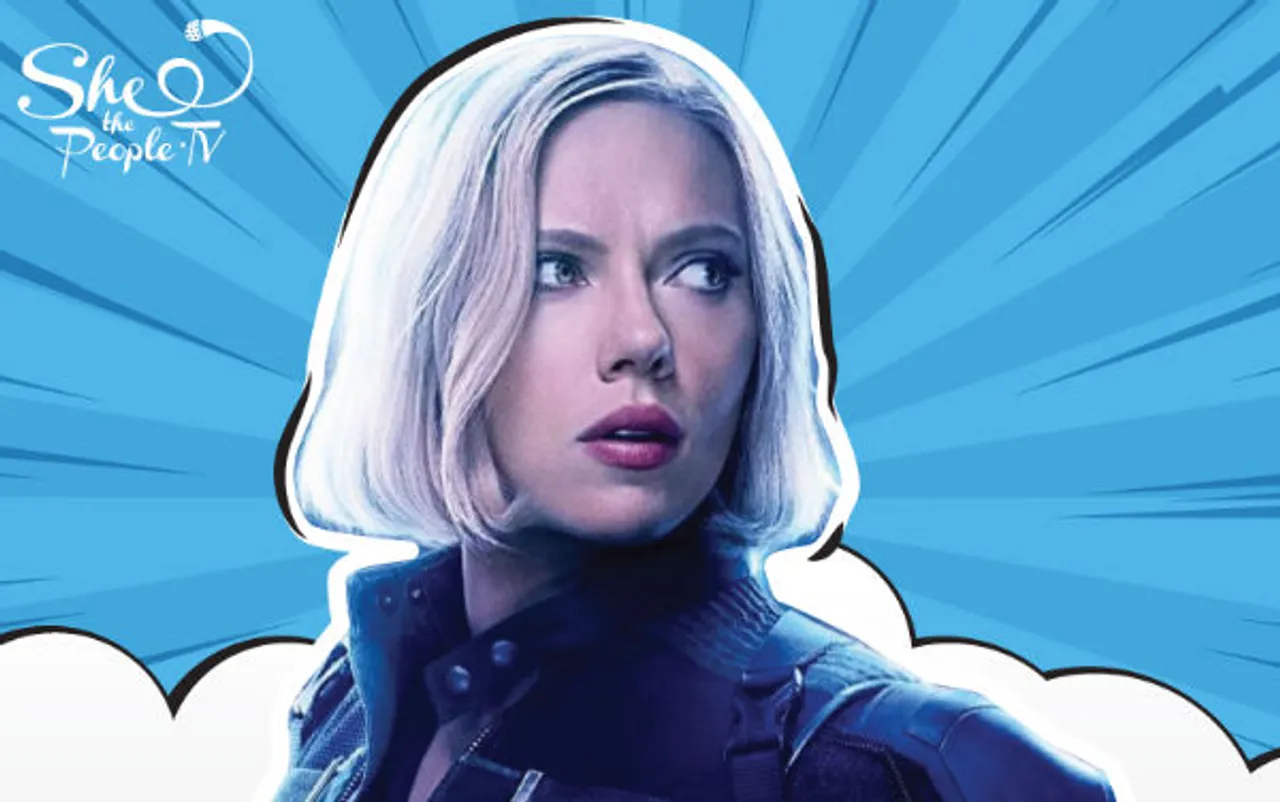 Scarlett Johansson on Black Widow sexualisation: Actor Scarlett Johansson has expressed displeasure over the overt sexualisation of her character Black Widow in Marvel film Iron Man 2. She has spoken up about the way her famous character Marvel's Natasha Romanoff, aka Black Widow, was treated in the film starring Robert Downey Jr.
Before starring in her own standalone film, Johansson played the Black Widow character in several Marvel films including the Avengers series as well as Iron Man 2.  She said she is happy that her character has moved away from the "hyper-sexualisation" which defined it when she first essayed the role in the 2010 blockbuster Iron Man 2. Ahead of the release of her film Black Widow, which solely focuses on Natasha Romanoff, she explained, "You look back at Iron Man 2 and while it was really fun and had a lot of great moments in it, the character is so sexualised,", Collider reported.
Johansson further added she was portrayed as "a piece of something, like a possession or a thing or whatever". Speaking about the character's evolution, the actor said she was treated like "a piece of ass" at first. She even went on to say that maybe at that time those remarks actually felt like a "compliment". She added that her self-worth was "probably measured against that type of comment" - about her physical appearance - in those days, but Johansson acknowledged that her superhero character uses her sexuality as both "a means to feel" and a technique to manipulate the people around her. She stressed she had grown to understand her own self-worth better since becoming a mother. Read how much Scarlett Johansson got paid for Black Widow movie here.
The 36-year-old also noted how things are "changing now" for young female actors after the wake of the #MeToo movement. According to her, things have changed and she has a much different, more evolved understanding of herself. "As a woman, I'm in a different place in my life. And I felt more forgiving of myself, as a woman, and not -- sometimes probably not enough. I'm more accepting of myself," Johansson told collider. Black Widow will be Scarlett Johansson's last film as the spy character, read more.
Black Widow will be released on 7 July in the UK and Ireland, and two days later in the US.