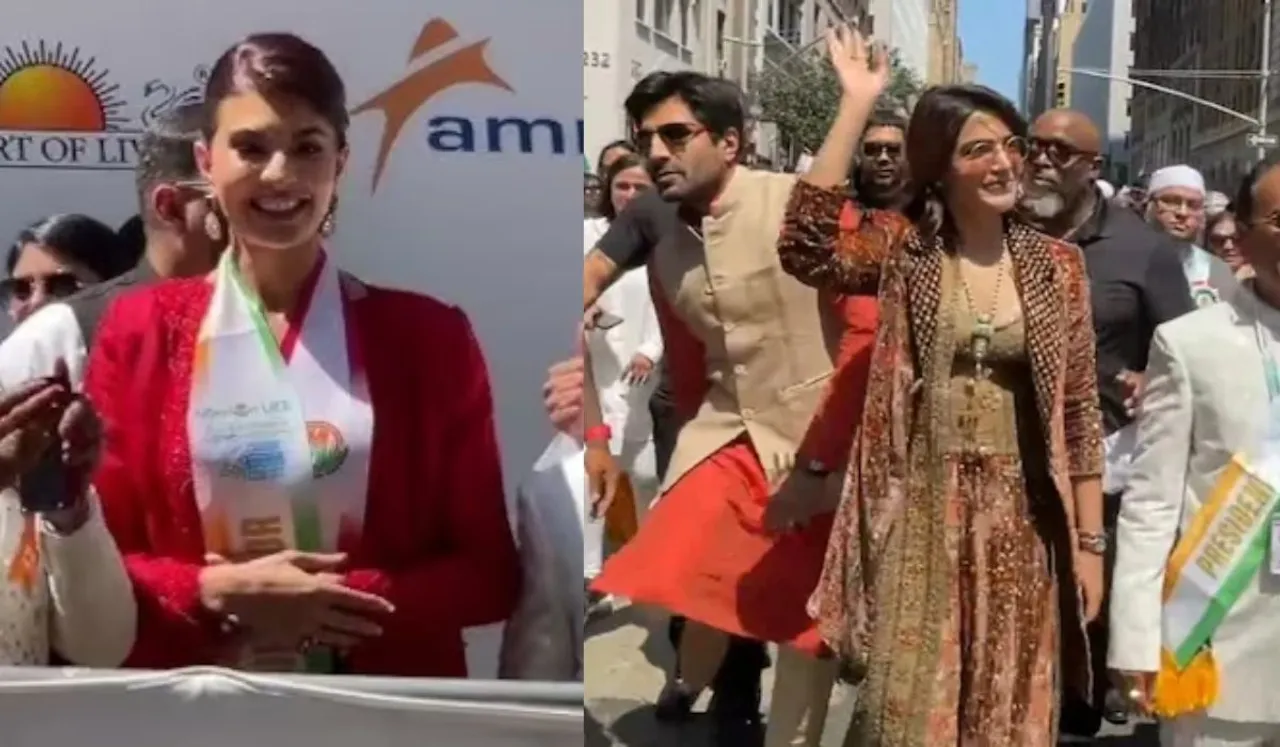 Samantha Ruth Prabhu graced the 41st India Day Parade in New York as a prominent guest. During the event, the actor highlighted India's vibrant cultural heritage and extended her gratitude to the audience for their unwavering support of her cinematic endeavours.
Samantha Ruth Prabhu jetted off to the US to attend the 41st India Day Parade in New York City. The actor shared the stage with spiritual guru Sri Sri Ravi Shankar. The actor began her speech by saying 'Jai Hind' and went on to speak about the rich culture of India. She also thanked the audience in the US for supporting her films since the start of her career and asked them to watch Kushi on September 1.
Prabhu is preparing for the launch of her forthcoming movie, Kushi. In this project, she will be appearing alongside Vijay Deverakonda under the direction of filmmaker Shiva Nirvana.
Recently, Prabhu was spotted departing for the United States along with her mother. She had received an invitation to be a key participant in the 41st India Day Parade held in New York City. On August 20th, in the US, Prabhu strolled through the streets of New York City, greeted the spectators, and felt a deep sense of pride in representing her country during the parade.
The event was orchestrated by the Federation of India Association in New York and marked the 41st edition of the World's Largest India Day Parade. Notably, Jacqueline Fernandez also participated in the parade.
Fernandez made her presence felt at the India Day parade held in New York. Attendees were observed proudly holding the Indian tricolour while donning traditional clothing. Notably, the parade featured lively performances, including dance routines and drumming. During the procession, Fernandez could be seen waving the Indian flag while adorned in a red ensemble.
As of late, Jacqueline Fernandez visited Kolkata as a participant in the Da-Bang Tour Reloaded. Regarding her professional commitments, her upcoming projects include the film Fateh, where she will be sharing the screen with Sonu Sood. Additionally, she is also set to feature in Crakk alongside Vidyut Jammwal and Arjun Rampal.
---
Suggested Reading: 'Still Adjusting' Vijay Varma On Sudden Attention On Relationship