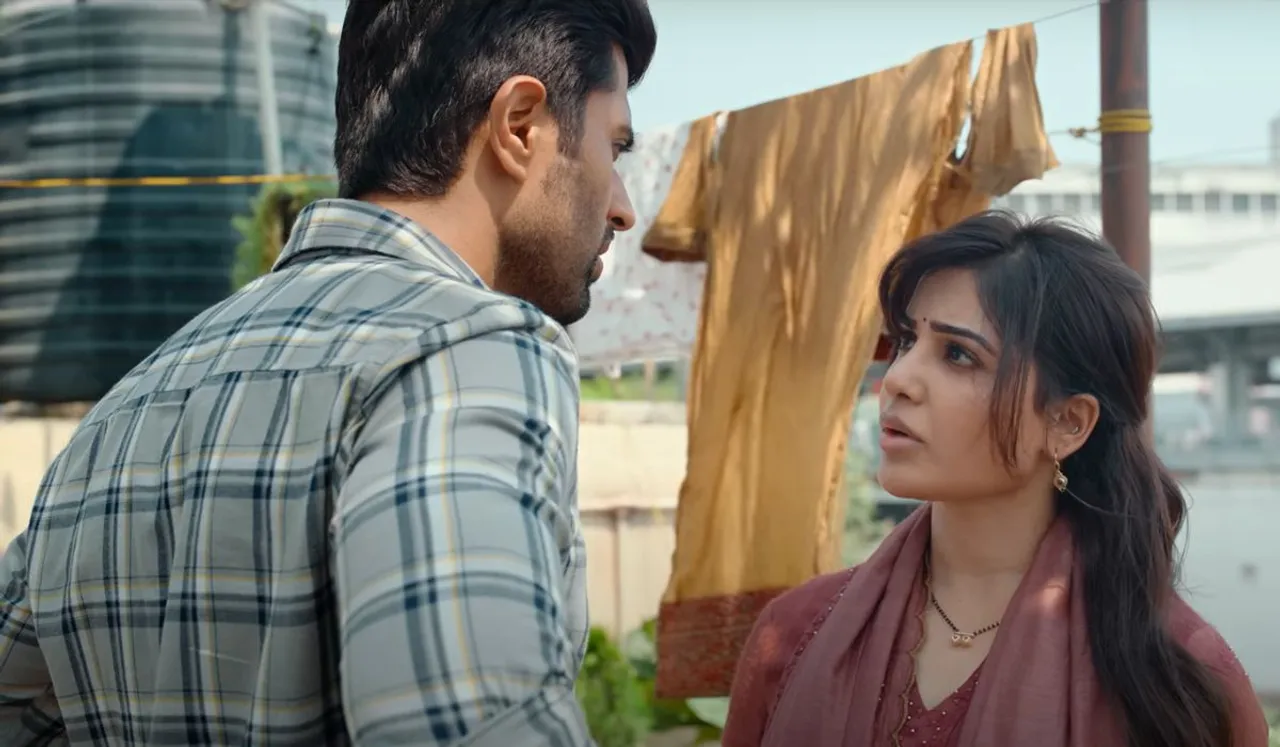 The highly anticipated trailer for the movie Kushi, starring Samantha Ruth Prabhu and Vijay Deverakonda, has been unveiled. The captivating inter-faith romance unfolds against the breathtaking backdrop of Kashmir's scenic beauty. The film is scheduled for a theatrical release on September 1st.
Mythri Movie Makers, the makers of Samantha Ruth Prabhu and Vijay Devarakonda starrer Kushi, released a new trailer on Wednesday.
Aradhya Trailer Out
The trailer, spanning 2 minutes and 41 seconds, commences with Vijay's character Vikram embarking on a journey to Kashmir. Here, he meets Samantha's character, Aaradhya, and love blossoms between them. Aaradhya is revealed to be a Brahmin, and their endeavours to secure parental approval for their union prove unsuccessful. Undeterred, they proceed to marry against their families' wishes.
However, their challenges do not end there. As a married couple, Aaradhya and Vikram struggle to navigate the complexities of married life, leading to constant conflicts between them.
Watch the trailer here.
Samantha Ruth Prabhu and Vijay Devarakonda play the lead roles in this romantic drama. The film will be the second collaboration between the duo after Mahanati. Kushi will also star P. Murali Sharma, Jayram, Saranya Pradeep, Vennela Kishore, and Sachin Kedakar, among others, in supporting roles.
Samantha Ruth Prabhu shared a poster of the film on her birthday on April 29, 2023. the poster features Vijay Devarakonda sitting facing the camera with a raincoat and sunglasses. Samantha Ruth Prabhu is seen sitting beside Devarakonda and facing him. The actor is clad in a gorgeous pink saree.
Due to Samantha Ruth Prabhu's health issues with an auto-immune disease called myositis, the release date of the film was postponed to December 2023. However, Prabhu got back to shooting after a short break, and in March, Samantha Ruth Prabhu and Vijay Devarakonda announced that the film would be released in September, along with a poster from the film.
The film is said to be a romantic comedy. Kushi will be released in Telugu on September 1, 2023, along with its dubbed versions in Tamil, Hindi, Malayalam, and Kannada.
---
Suggested Reading: Don 3: Ranveer Singh Replaces SRK As The New Don, Watch Teaser