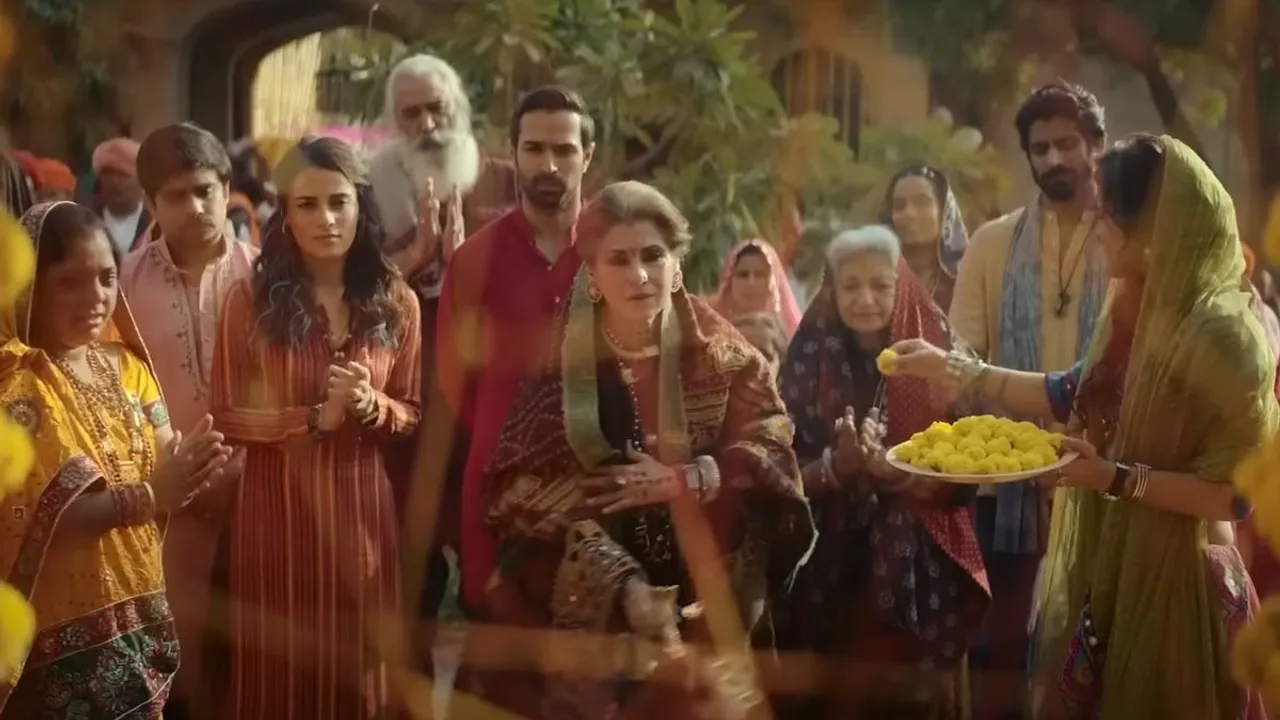 A new web series by Homi Adajania starring Dimple Kapadia, Radhika Madan, Angira Thar, and Isha Talwar will soon be available to stream on May 5 on Disney+Hotstar.
Nothing is more attractive than a woman in power. Saas Bahu Aur Flamingo's interesting teaser was released to fans before the trailer was released on April 24. The teaser immerses viewers in the world of strong, resourceful women who aren't afraid to own their decisions.
Saas Bahu aur Flamingo Trailer Out: Glimpse of Dimple Kapadia Running a Drug Cartel, Left Audience Fascinated
It is described as a fresh take on the saas-bahu story, with "steadfast and formidable" younger ladies and an "unapologetically hardcore" mother-in-law. As Dimple has previously mentioned about her OTT debut, Saas Bahu Aur Flamingo is a story about what makes ordinary people special in a world full of emotion and upheaval. "It is a tale told by a collection of strong female characters, and I assure you that it has some of the most fascinating people you have ever encountered. The acting is equally absurd as my eccentric director, Homi Adajania. He turned a family drama on its head to create a compelling binge-watch."
Homi Adajania, the show's director, claimed to have built the "maddest world" for it. You recall the expression 'Hell hath no fury like a woman scorned', he asked. After the world has mocked and rejected them, these ladies learn to thrive by creating their own moral code in the daring and lawless world they live in. Its characters navigate a world of desire, deceit, and turmoil with such exquisite complexity and struggle.
"With Saas, Bahu Aur Flamingo, we see a progressive shift in the dynamics of a mother-daughter relationship," Radhika Madan said. "I portray a character that you wouldn't want on your bad side, but would definitely want on your team: Savitri's daughter! I've already worked with Homi Adajania, and I applaud his perspectives and his art of making films with distinctive yet thrilling touch."
Watch the trailer ">here.
---
Suggested Reading: Zeenat Aman To Dimple Kapadia: 5 Seasoned Actors Flaunting Their Silver Tresses Unapologetically