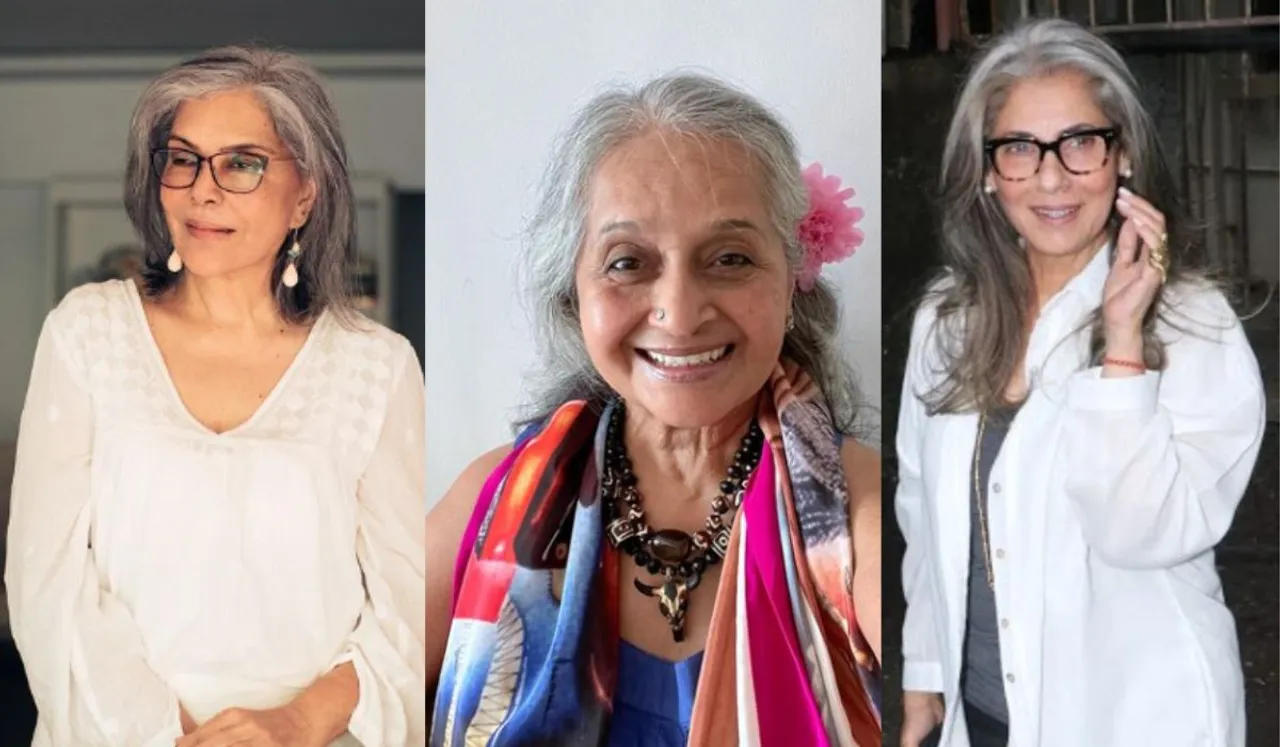 While male actors like Hrithik Roshan, Akshay Kumar, Shah Rukh Khan, Amir Khan, etc. are perceived as cool for flaunting their salt-and-pepper looks, the same doesn't quite apply to women. Women, especially public figures, are often expected to conform to the unrealistic beauty standards of society. You get one strand of grey hair, and you get called "old and unattractive."
While it's completely a woman's choice to wear her hair in whatever colour she wants, there is nothing wrong if she chooses to flaunt her silver strands. Fashion is subjective and keeps evolving. So, who is to say that women flaunting their silver strands aren't attractive or cool?
Seasoned Actors Flaunting Silver Hair
Here are five seasoned Bollywood actors who are breaking stereotypes and smashing unrealistic beauty standards set by society by flaunting their silver strands. Seeing them embrace their real and raw selves and showing that ageing is normal and beautiful, the narrative around grey-haired women being unattractive is crumbling down.
Zeenat Aman
Zeenat Aman, who made her Instagram debut earlier this year, has been redefining beauty standards. In one of her posts, she wrote about how women are told that their social worth lies in their beauty and youth, especially in the entertainment industry. She explained how she was initially hesitant to stop dying her hair but then realised that she doesn't care to buttress society's idolisation of youth. "Being young is wonderful, but so is being old. It thrills me to see more and more silver-haired women (of all ages) challenge the status quo," the Hare Rama Hare Krishna actor wrote as she flaunted her "silver bob."
Manjri Varde
Manjiri Varde, aka Sassy Saasu, is actor Sameera Reddy's beloved mother-in-law and the most loved and fun Saasu ma in town. She and Sameera Reddy make heartwarming and hilarious videos, breaking the stereotype that the Saas-Baahu relationship is always bitter. They reveal how they have built an honest relationship with each other and give Saas-Baahu goals. The duo is popularly called "Messy Mama and Sassy Saasu."
Manjri Varde is an artist and designer by profession. Her label, Samanjri, is about wearable art. In a talk with SheThePeople, she revealed that "I've been single and independent for many years, so there was no power game in our house. It was open to everyone. I think that made the difference."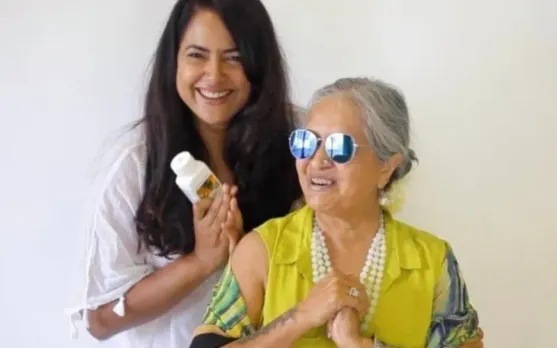 Sameera Reddy and Manjri Varde on Instagram
Dimple Kapadia
Dimple Kapadia, who was last seen playing a pivotal role in Shah Rukh Khan's Paathan, has been giving hair goals since forever. 
"I also grew my greys out during this lockdown. I'm 62, and it's so empowering to stop hiding your greys. I loved showing off my natural hair, and I think every woman should be able to sport them with confidence," said the Bobby actor in an interview with Vogue. The way she adds a few highlights and styles her hair is simply flawless. Her silver tresses are definitely one of the best fashion statements ever.
Jaya Bachchan
One of the actors who had never dyed her hair and has always been proud of ageing gracefully is Jaya Bachchan. The actor is unapologetic about her unfiltered interactions with the paparazzi when they try to take her pictures. She has always sported a simple and natural look. The Sholay actor has always been slaying with her natural hair—grey, salt-and-pepper, and now white—and wears it with pride.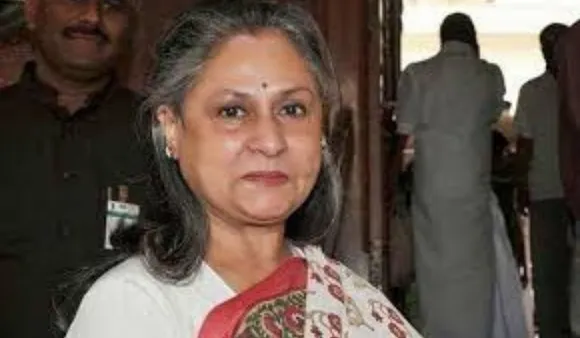 Ratna Pathak Shah
Ratna Pathak Shah, who opened up about how the unrealistic beauty standards of society got to her, started dying her hair at the age of 30. She revealed that she used to wonder if she might not get good roles because of her hair colour. However, the Sarabhai vs. Sarabhai actor proudly remarked, "The best work I've done is since the time I stopped colouring my hair. It didn't affect my ability to handle work."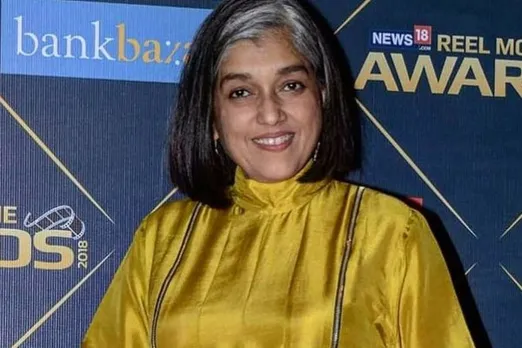 ---
Suggested Reading: Spain Queen Letizia Criticised For Showing Grey Hair: Can We Stop Denying Women Privilege Of Aging?
---