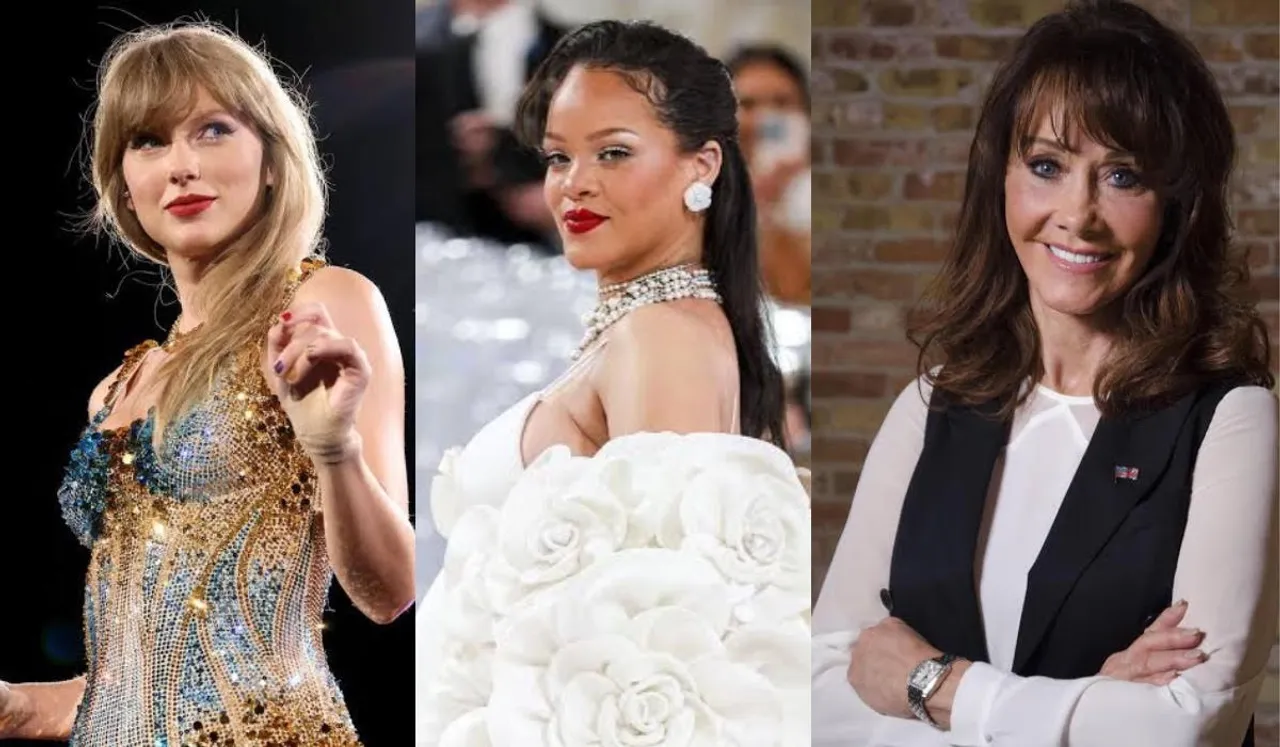 America's richest women are breaking not just barriers but also stereotypes, one self-accomplishment at a time. 
From Taylor Swift to Rihanna, here's looking at those who made Forbes America's richest self-made women's list. There are even a few Indian Americans that have made it to the Forbes America's richest self-made women list, like Neerja Sethi and Jayshree Ullal Beyonce, Madonna and Shonda Rhimes are a few of the other famous personalities listed in the list.
Richest Self Made Women America
Diane Hendricks
Hendricks continues to keep her throne of being the number 1 America's richest self-made woman for the sixth year in a row. Hendricks is a roofing and building supply distributor. She owns a company named ABC Supply (valued at $18.5 billion) along with her husband. Speaking of data, her net worth increased from $12.2 billion to $15 billion.
Judy love
Love stands in second position followed by Diane. She also owns a company with her husband (Tom) named Truck Stop and a convenience chain store. She is said to be worth $10.2 billion.
Judy Faulkner
Judy is the founder and also CEO of Epic Systems Corporation (Epic). Forbes previously honoured her with the 'Most powerful woman in healthcare' title in 2013. She is now the third richest self-made lady in America with a valuation of $7.4 billion.
Lynda Resnick
Lynda too co-owns a company with her husband (Stewart) called The Wonderful Company. She is responsible for the marketing and product development of her company which produces high-quality healthy products so you may have also heard about her as the "POM Queen". Resnick stands fourth in the line with a valuation of $5.3 billion.
Thai Lee
The next lady in Forbes is Thai Lee, she owns the company SHI and is valued at $4.1 billion. She is one of the newbies added to the list. Not just this but she is also a Korean by origin which makes her success all the way more self-made in the US. With no inherited property, everything she has is on her own.
Oprah Winfrey
Amongst the richest self-made women in America, we have the popular talk show host of the show "The Oprah Winfrey Show". She is a businesswoman and also a philanthropist. She is valued at $2.5 billion. She stands at number 13 in the Forbes recently published list.
Rihanna
Rihanna stands in the 20th position, she owns a multi-billionaire company Fenty Beauty, a famous cosmetic line. Not just this, she also released her music after five long years in 2022 for the movie Black Panther: Wakanda Forever with the song called "Lift Me Up". Rihanna is valued at $1.4 billion.
Kim Kardashian
Kim Kardashian is valued at $1.2 billion and is the 21st richest self-made woman in America. She owns Skims, SKKN (priorly she owned KKW). Not just this but her wealth also has to do a lot with her multiple endorsements, Kardashian's famous show Keeping Up With The Kardashians etc.
Taylor Swift
Next up we have the famous music superstar Taylor Swift. She is valued at $740 million. Taylor's wealth is growing exponentially as she continues to launch her tours like "Eras Tour" and albums like "Midnight". She is ranked at 34th number.
Kylie Jenner
Model, entrepreneur and reality tv star Kylie is in the 38th position on the Forbes list. Currently, most of her expansion in wealth is through her brand Kylie Cosmetics, in which she currently has 44% stakes. Her net worth is $680 million.
---
Suggested reading: From Falguni Nayar To Savitri Jindal, Women In Forbes Richest Indians List 2022