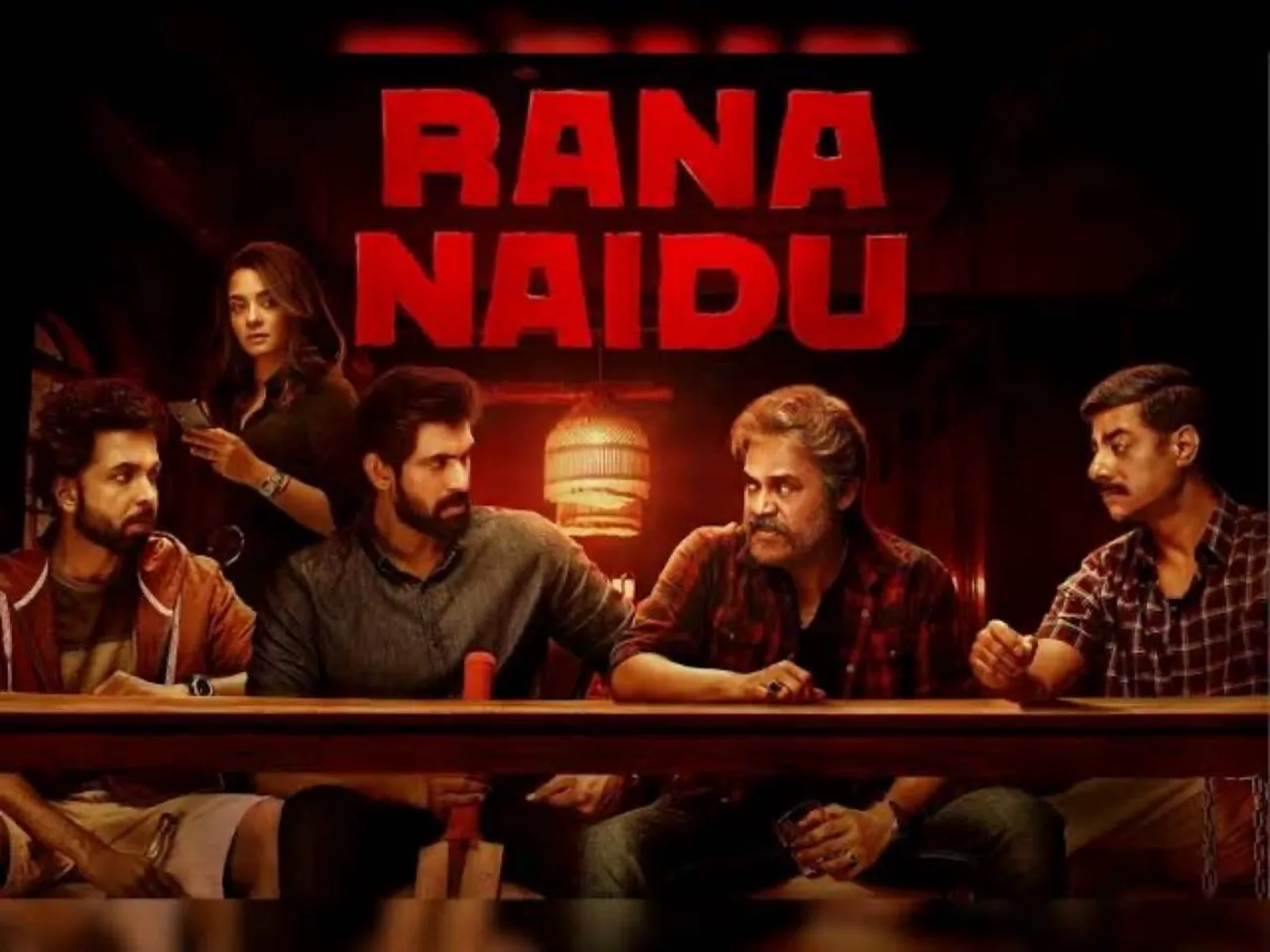 The recently released web series on the OTT giant Netflix, Rana Naidu featuring the uncle-nephew duo of Venkatesh Daggubati and Rana Daggubati in the lead roles has been receiving a lot of mixed reactions from viewers. While some found it appealing based on the story and the performance by the actors, on the contrary others are not compelled by the excessive sexual content and filthy language.
The story is about Rana Naidu (Rana Daggubati) a go-to problem solver for all the Bollywood people. Who realises that it's his own problems that need to be fixed after his father (Venkatesh Daggubati) is released from jail, and he is grappled with personal conflicts as well as family secrets. Now that we are aware of the plot let's take a look at what the viewers have to say about the series.
Rana Naidu Twitter Review
While there were mixed reactions by the viewers after watching the series one Twitter user wrote about it, "Please don't watch with family, it's my sincere request. Please make sure no family member is sitting beside you except your wife"
---
---
The second Twitter user wrote, "Leaving Story, Acting, and all other crafts aside and just complaining about foul language and nudity are stupid." The third Twitter user wrote, "Dearest VenkyMama Please don't accept this kind of disgusting script. We know that your nephew doesn't have any ethics and he can do such shameless characters. Seems like he forces you to accept this nauseating series. But we don't want to see you like this."
Another user wrote, "Being hardcore #VenkyMama fan, I strongly object to the 18+ A-rated content in #RanaNaidu. All your life, you are known for your zero-haters legacy and for delivering the best performance with excellent comic timing. You are not supposed to erase your brand value for one web series."
A Perfect Set up for #VictoryVenkatesh sir to come back to North India. RanaNaidu is Dark, Raw, Emotional and the Hindi Slang - Bang On" said another Twitter user.
One more Twitter user said, "I don't know what's wrong with these film and web series makers. Too many verbally abusive words are being used which is making speaking foul language look cool and normalizing those words. Imagine kids watching and speaking the same in the house with parents and siblings."
Some Twitter users came forward in support of the series and wrote comments like,  "You showed love, arrogance, romance, trust,  helplessness, daring, innocence, and the criminal in you #NagaNaidu All glory to you Venkymama. Still, people noted only the cuss words you mouthed, what about the performance!?