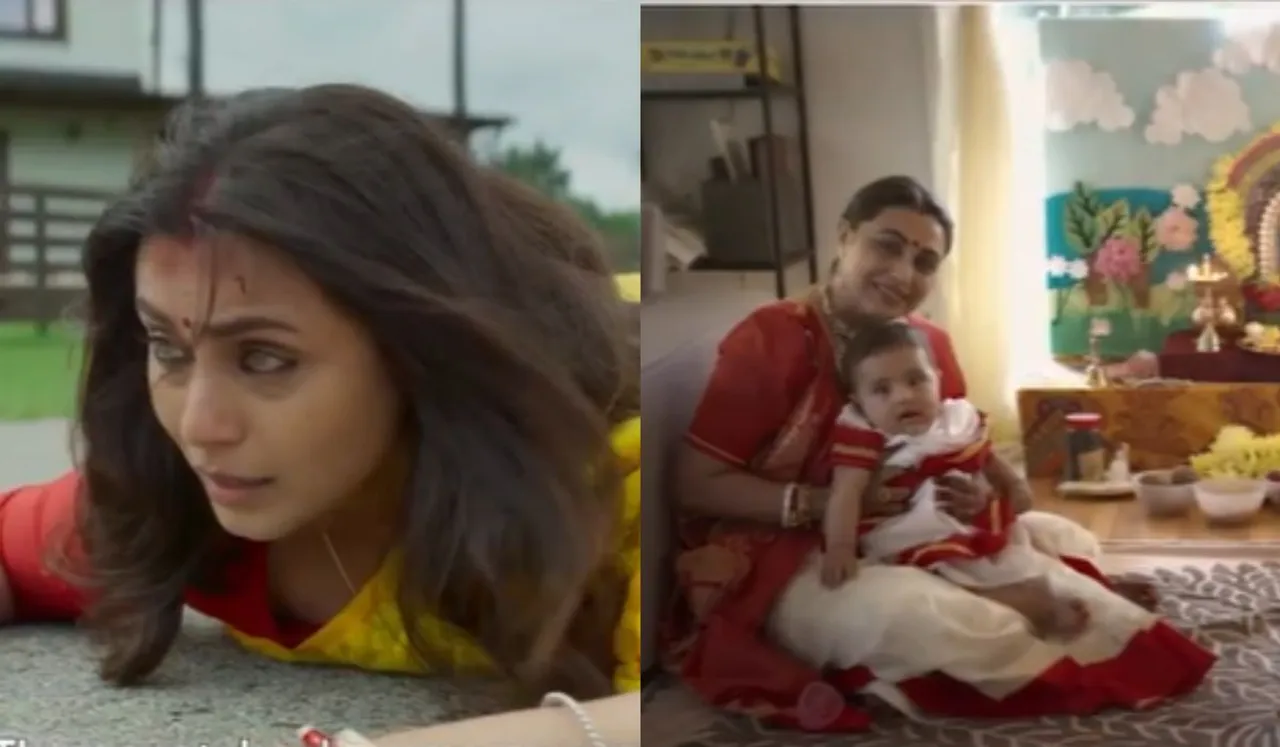 The upcoming social drama Mrs. Chatterjee Vs. Norway is currently being promoted by actor Rani Mukerji. Rani Mukerji and the movie's producer, Nikkhil Advani, spoke with renowned director Karan Johar about their upcoming movie at a recent promotional event.
"The purpose of this film is bigger than a box office success," claimed the actor, "because it needs to raise awareness about the stories that parents outside the country experience on a daily basis." For her role as Mrs. Chatterjee, the actor said she was inspired by her mother, adding, "I saw it as someone so connected to her roots."
Rani Mukerji On Mrs Chatterjee Vs Norway:
The official trailer for the movie, which is based on a true story, was recently released by the film's creators, and it has since gotten a tremendous amount of attention from fans. In the opening scene of the trailer, Mrs. Chatterjee (Rani) is seen happily going about her daily activities in Norway while being loved by her spouse and their two children, Shubh and Shuchi. However, the family soon faces a crisis when representatives from the nation's child protection agency unexpectedly barge into their home and kidnap their children.
She discovers later that her kids were taken from her and placed in foster care because the authorities believed their parents couldn't care for them properly. Rani Mukerji is seen battling the Norwegian foster care system to regain custody of her children in the latter half of the trailer.
---
Suggested Reading: Tu Jhoothi Main Makkaar Review: Netizens Loved Shraddha And Ranbir Kapoor's Chemistry
---
When director Karan Johar announced that Sagarika Chakraborty was also present during a promotional event for the movie, Rani Mukerji was overwhelmed by feelings. Mukerji portrays Debika Chatterjee in the movie, a grieving mother who battles the country to regain custody of her kids. The Journey of a Mother by Sagarika Chakraborty served as the inspiration for the movie. As Sagarika approached the stage, Mukerji was seen covering her face with her hands. Karan Johar tried to comfort Rani as she turned around and wiped her tears. The actor had chosen a white sari for the occasion. Rani then moved forward and received a tight hug from Chakraborty, which induced the actor to smile.
Mrs. Chatterjee vs. Norway, which was directed by Ashima Chibber and created by Zee Studios and Emmay Entertainment, will debut in theaters on March 17.