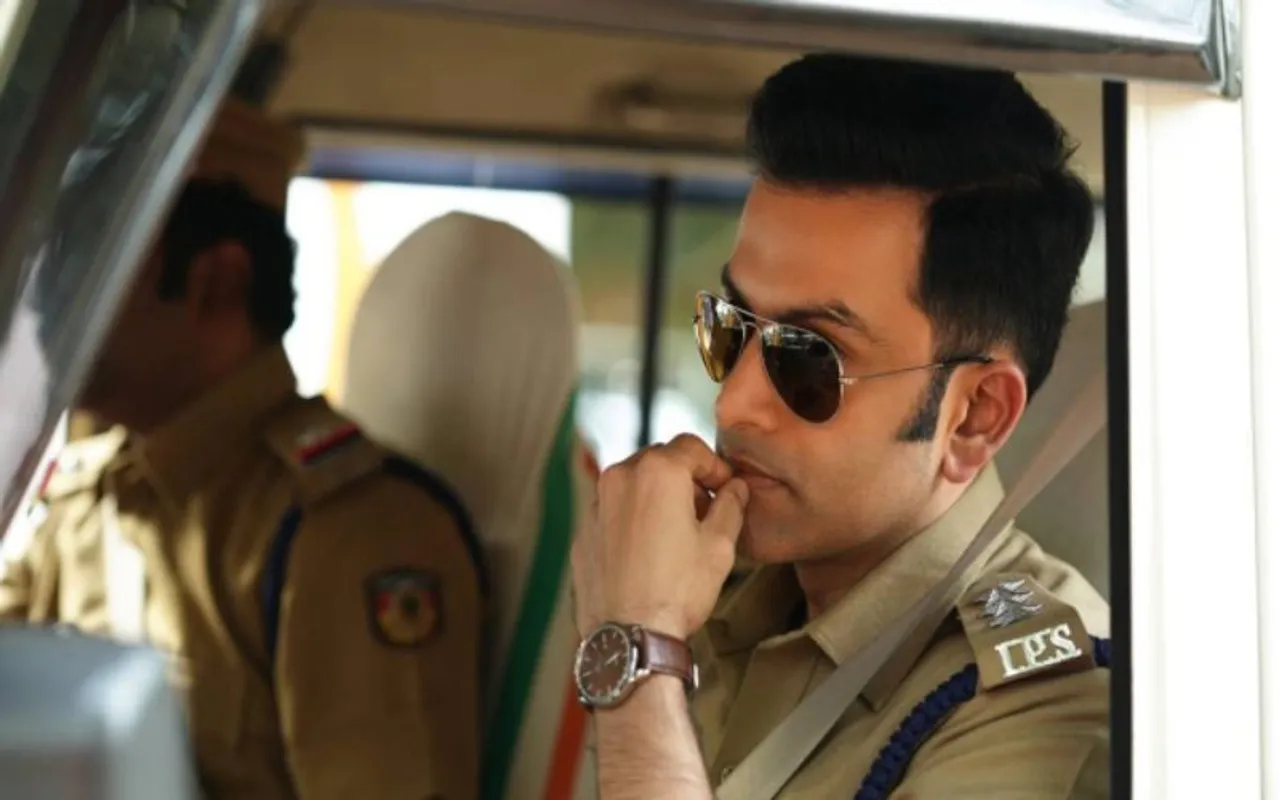 The actor Prithviraj Sukumaran starrer Cold Case is a Malayalam eerie thriller that is gearing up for release. The highly anticipated movie has also released an official teaser on June 19. The movie promises to be a mysterious and thrilling case about supernatural events.
Prithviraj Sukumaran first informed about the release of the film on June 17 via Twitter.
A new case, a new mystery, and your cop is back on duty!
Watch #ColdCaseOnPrime June 30, @PrimeVideoIN@AditiBalan @LakshmiPriyaaC @suchitrapillai #AthmeeyaRajan @Gibin_Gopinath @PoojaMohanraj @IamAntoJoseph @AJFilmCompany #TanuBalak pic.twitter.com/tMX7nCTefO

— Prithviraj Sukumaran (@PrithviOfficial) June 17, 2021
He mentioned that a new case, a new mystery, and a new cop is back on duty. Like many other films, this awaited Malayalam thriller was meant to be released in theatres. However, Cold Case is also set to have an OTT release due to the COVID-19 pandemic.
While productions have initially geared themselves up for the theatres, the lockdowns coupled with the situation of the country have made that impossible. Since the cases of infections have risen again, public spaces have remained closed in many states. Ahead of the release, here are 10 things we know about Cold Case.
Prithviraj Starrer Cold Case: 10 Things To Know
Cold Case is reported to be an eerie thriller that promises to keep its audience engaged. The plot revolves around untold secrets left behind by spirits when they leave the earth.
Actor Prithviraj Sukumaran will be seen playing the character of a police officer named Sathyajith. The police officer will try to solve the different cases that involve supernatural events.
Cold Case is set to be Sukumaran's first film to get a direct OTT release.
The production team said that the actor's role will show him in a different light as it will be different from his other roles as a police officer.
Apart from actor Sukumaran, the cast features Aditi Balan and Suchitra Pillai in pivotal roles. Cold Case also features Lakshmi Priya, Alencier Lopez, Anil Nedumangad, and Athmiya among others.
The film is directed by cinematographer Tanu Balak and produced by Anto Joseph.
The teaser of the film was released on June 19. Check out Twitter's reaction to the teaser here.
While Cold Case initially geared up for a release on theatres, it has opted for an OTT release without further delays due to the pandemic.
The film is set to premiere on the streaming platform Amazon Prime Video on Subscribers of Amazon Prime will be able to stream the movie from June 30.
Watch the teaser here.