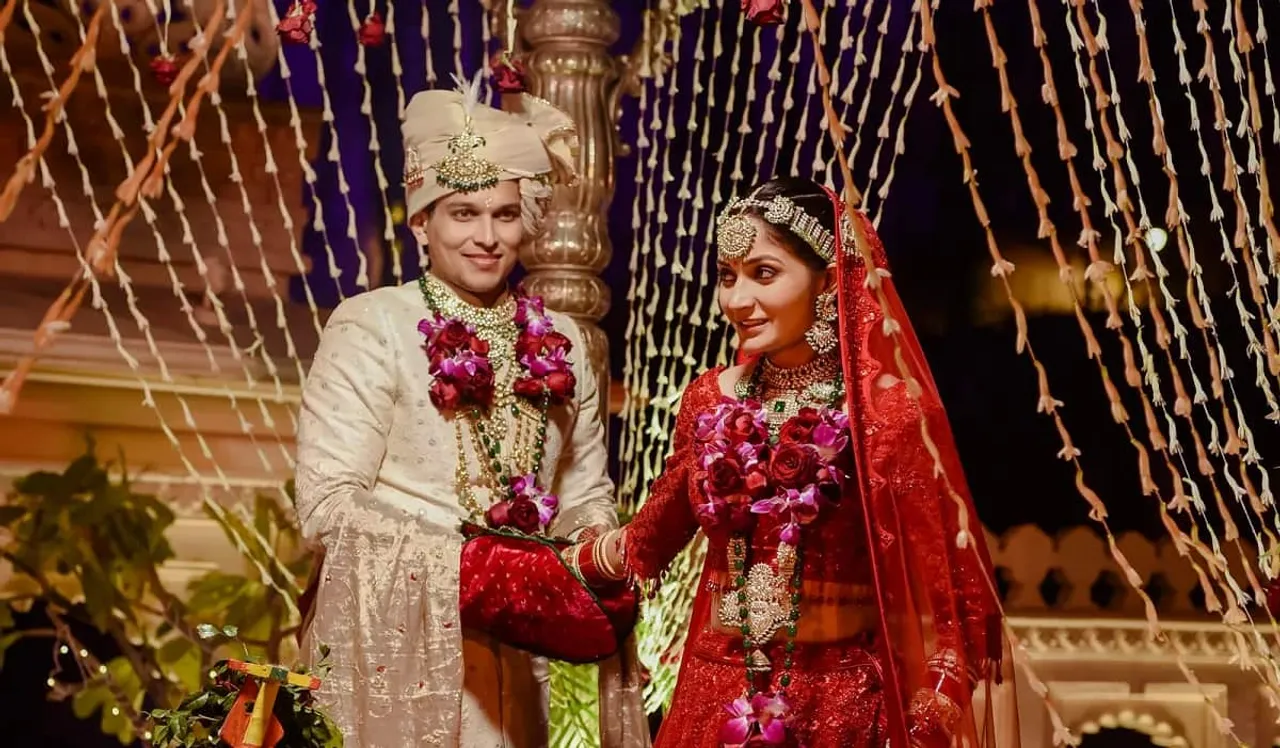 Pradhyuman Maloo, who appeared on the Netflix show Indian Matchmaking, has been accused of domestic violence by his wife Ashima Chauhaan.
When Indian Matchmaking dropped its first season in 2020, Sima Taparia's client Maloo became a meme fodder for claiming to have 'rejected' 150 women for marriage proposals. However, he found his match in Ashima Chauhaan, an encounter that transpired outside the show's scripted framework and blossomed into an off-screen relationship that fans could celebrate. 
In a new development, according to media reports, Chauhaan has filed an FIR accusing Maloo and his family of subjecting her to blackmail and harassment. She left their home in September 2022, months after the wedding. As per the FIR, she allegedly endured physical and emotional abuse by her husband.
Ashima Chauhaan's lawyer, Anmol Bartaria, told Hindustan Times, "The allegations with FIR lodged are grave and concerning with domestic violence and constant mental, physical abuse at its core. The matter is in the investigative stage and should be carried in full swing. Ashima is in the process of taking appropriate legal proceedings against the accused in accordance with law."
The advocate added that Chauhaan is currently living with her family in Bengaluru.
Meanwhile, Maloo told the publication that he is not aware of any FIR against him and that both parties are in settlement talks with lawyers to 'resolve their martial issues amicably'.
The couple got married in 2022 in Udaipur which was showcased in the second season of Indian Matchmaking. 
Who is Ashima Chauhaan?
Chauhaan, a model and actress, appeared as a contestant on the reality TV show MTV Love School in 2015. She was also a part of another MTV show Ace of Space.
Chauhaan opened up about her wedding to Pradhyman in an interview with Vogue. She said, "I never wanted a partner who was from the acting profession, but I did want someone who could understand social media attention. Given Pradhyuman's time on Indian Matchmaking, we didn't need to have a conversation about how to navigate online fame; we just intuitively understood how we'd be dealing with it together."
---
Suggested Reading: 'Sima Taparia - A Consequence Of The Society': Ankita Bansal Critiques Indian Matchmaking 2