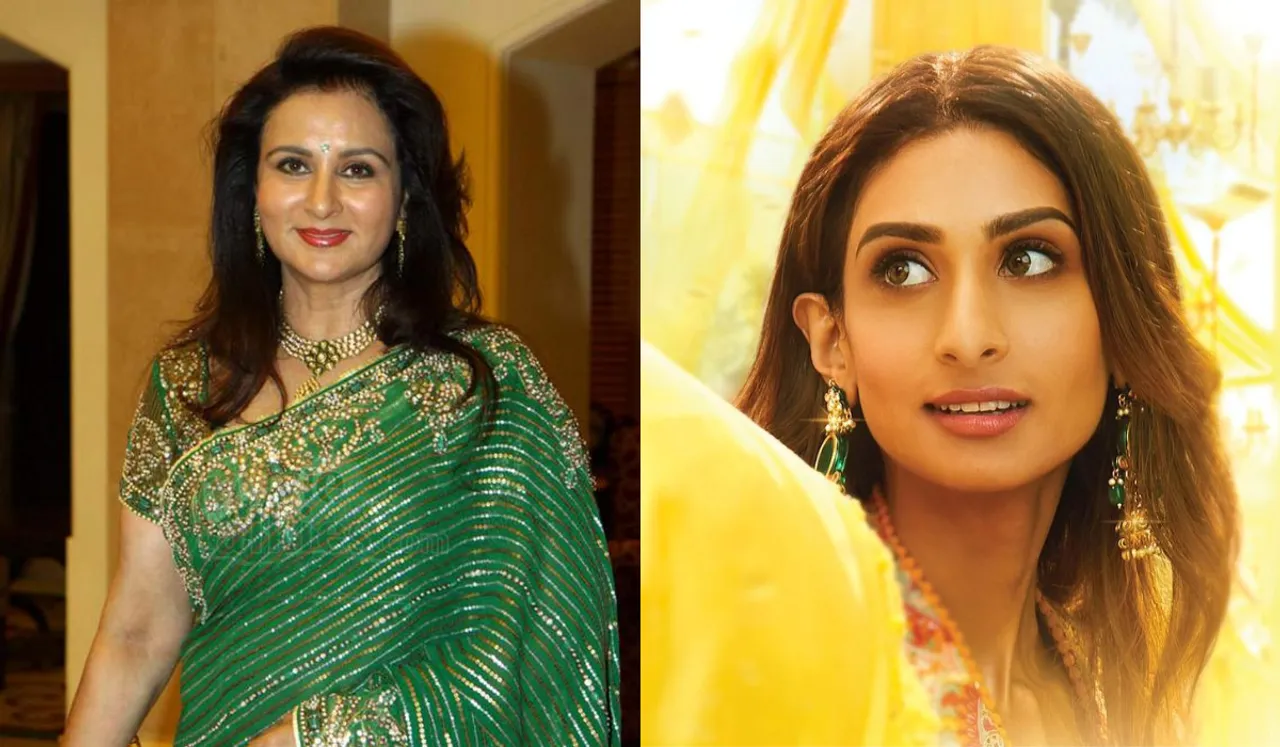 Poonam Dhillon is currently filled with enthusiasm as her daughter, Paloma Thakeria, is set to make her debut on the silver screen in Rajshri Productions' upcoming film, Dono. This film also marks the debut of Rajvir Deol, Sunny Deol's younger son.
Dono also signifies the directorial debut of Avnish Barjatya, who is the son of Sooraj Barjatya. The movie's initial trailer was unveiled earlier this week and stirred considerable discussion, including the topic of nepotism.  
In an interview with Rajshri Unplugged, Dhillon shared her perspective on the ongoing debate surrounding nepotism.
Poonam Dhillon On
Paloma Thakeria's Debut And Nepotism Debate
Discussing her daughter's debut with Rajshri Productions and addressing the ongoing nepotism debate, she expressed her happiness about her daughter's opportunity under the Rajshri banner. However, she clarified that she had never personally worked with them and didn't have a personal connection with Sooraj Barjatya, the director of Rajshri Productions. Therefore, she didn't have the option of contacting him for her daughter's debut.
She explained how Paloma had to go through multiple auditions before she was selected, as the production company was considering various newcomers. It took her around six to seven months of auditioning before she received the news of her selection.
Dhillon also reflected on the unfortunate aspect of online trolling, emphasising that many individuals who engage in such behaviour may not be aware of the extensive efforts that newcomers put into their careers. She stressed that these aspiring artists work diligently and deserve recognition for their talent. 
She further argued that in today's competitive industry, it's improbable for anyone to succeed without genuine talent. She pointed out that no producer would invest substantial resources in someone's career if they lacked the necessary skills and abilities. Therefore, she deemed the nepotism argument invalid in this context.
More about Dono
A romantic tale of two strangers bound for the same destination, this film represents Rajshri Productions' return to the genre of love stories after a substantial 33-year hiatus since their last endeavour, Maine Pyar Kiya in 1989. The film is set to be released on October 5th.
Watch the trailer here.
---
Suggested Reading: Man Seeks Free Film Ticket For Girlfriend, Here's SRK's Witty Reply