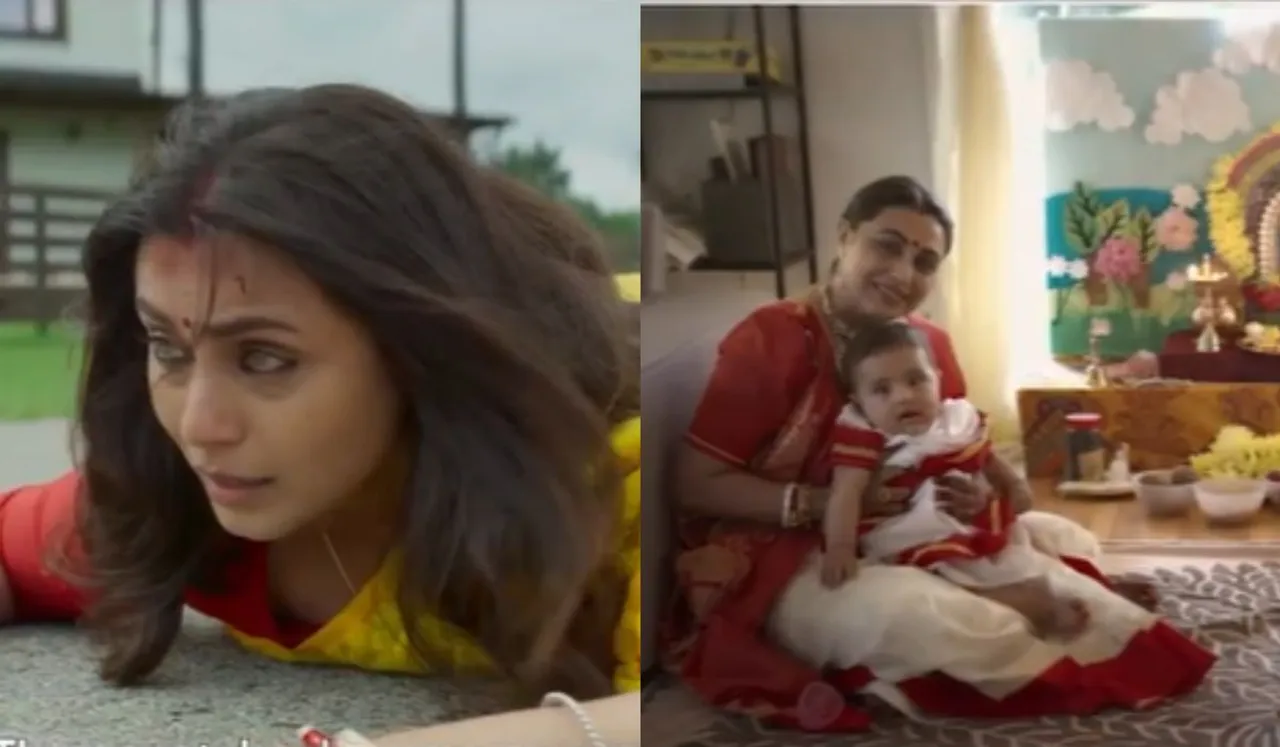 Mrs. Chatterjee vs. Norway, directed by Ashima Chibber, is based on the story of Sagarika Chakraborty, an Indian woman living in Norway, whose two small children were seized from her by the nation's child protection department because they believed she was an inadequate mother.
Chakraborty opened up about her experience and suffering in the book The Journey of a Mother, which was turned into a script by Chibber, Sameer Satija, and Rahul Handa.
Netizens who saw the film raved about Rani Mukerji's acting, the entire cast's impressive performance, and the heartwrenching plot based on a real-life incident. Here's what people had to saw about the film.
Mrs Chatterjee vs Norway Twitter Review
Rani Mukerji's character, Debika Chatterjee, endures the results of raising her two children (a five-month-old girl and a two-year-old boy) in a manner typical of most Indian moms. She finds it difficult to see why feeding a child with her hand would be perceived as force-feeding and used as an excuse to disqualify her from being a mother.
Actor Shah Rukh Khan took to Twitter to praise the "entire Mrs. Chatterjee vs. Norway squad" and added that "my Rani is outstanding in the starring part, as only a Queen can be". Khan also said that the film managed to sensitively depict the human struggle.
Rajiv Bhatt also expressed his admiration for the film and Rani Mukerji's performance said that audiences would experience "pain and feelings". Bhatt added that as a parent, he sobbed while watching the film and learning that it was based on a real incident.
The words 'fabulous, 'awsome,' 'emotional,' and 'heart-touching' were used by some fans to describe the film.
One fan raved about the film and praised not only the acting, but also the dialogue delivery, script, narrative, and music. They added that everyone would cry while watching the film and praised how the bond between a mother and her child was portrayed. The Twitter user signed off by describing it as a "great family film".
In addition to calling the movie 'amazing,' Katrina Kaif gushed over fellow actress Rani Mukerji on Instagram. On her Instagram story last night, the actress spoke about Mrs. Chatterjee vs. Norway and said, 'Such a wonderful gripping narrative, really captivates you, a rollercoaster of emotions- #ranimukherjee.  No words can adequately express your genius; awestruck Sincere congrats to the entire crew."
Vicky Kaushal also commented on how amazed he was after watching the movie and expressed his sympathy to the family that faced these difficulties in real life. 'Makes you feel bad for the families who have actually gone through this hardship! well performed and explained. Hats off to Rani Mukherjee for sharing her innermost thoughts and feelings."
---
Suggested reading- Rani Mukherji's Mrs Chatterjee Vs Norway: Here Is Everything You Need To Know