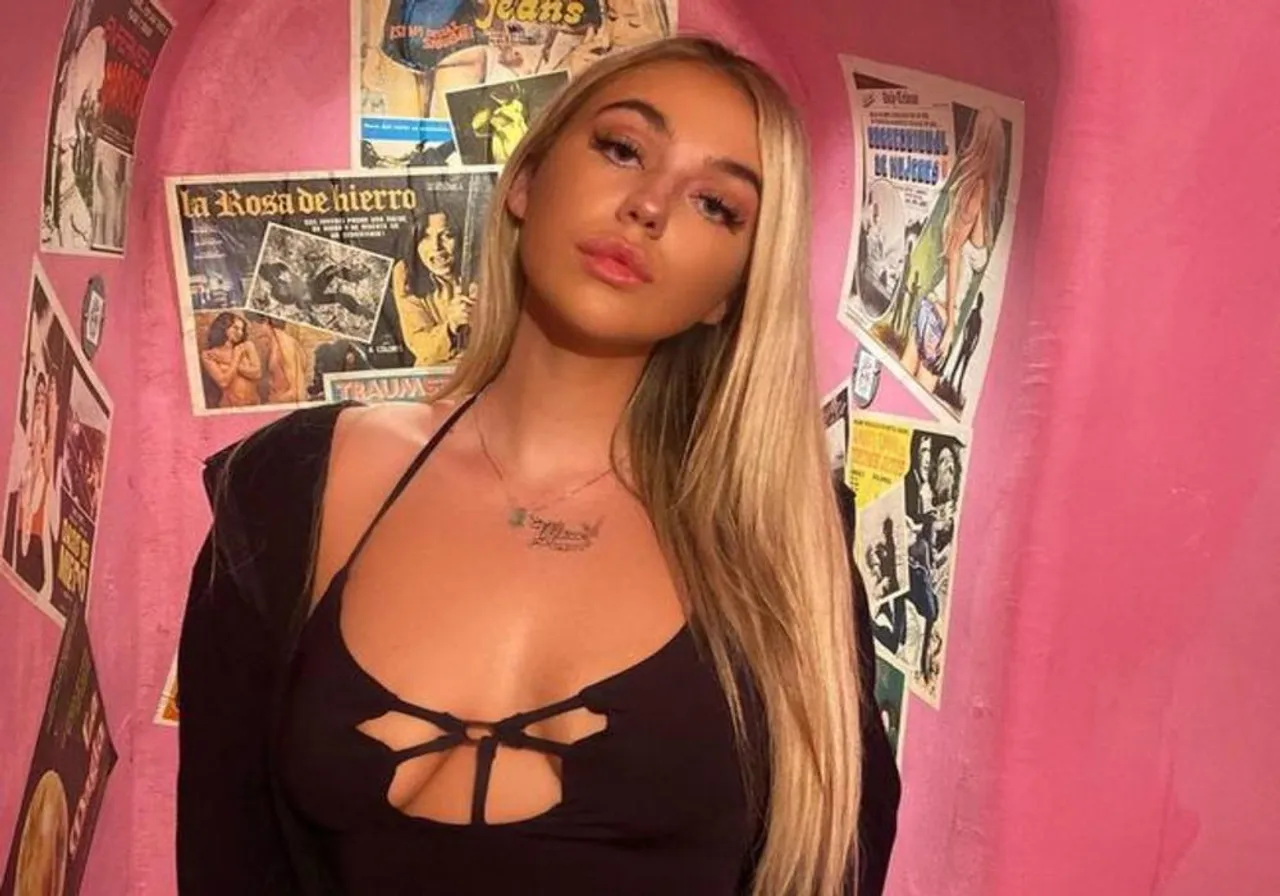 Kate Haralson, a TikTok user has been ousted from the elite dating app, Raya. "I should have expected that would happen," says Haralson, now 20.
"I feel fine about it. I never really used it anymore anyways." This happened after she called out actor Matthew Perry after he matched with her on the dating app. The app has very strict guidelines for protecting the privacy of its users.
According to the app's "Removal of a Member" section, "Every member is expected to follow our simple rules of respect, trust, and privacy. "
Here's what happened with Kate Haralson so far:
Earlier this week, Kate Haralson had posted a TikTok video in which she could be seen FaceTiming Matthew Perry in May last year. The video has now been deleted.
On Thursday, Haralson revealed that Perry didn't seem to be bothered by the 31-year age gap between them. He had even asked her if he was as old as her dad.
Kate Haralson said that she felt weird talking to someone who was her dad's age, especially when he knew that she is very young.
She then opened up about her decision of posting the video on TikTok. She said that many called her 'mean' and 'bully' for posting the video, but she felt that it was important to make everyone aware of how Hollywood actors are talking to young girls.
However, Haralson said that she decided to delete the video as she thinks that Perry is a 'nice guy.' She also advised others to not do what she did, unless they want to get banned from Raya.
Haralson's video came after another TikTok user named Nivine Jay spoke about a similar experience she had with actor Ben Affleck. She said that the actor reached out to her on Instagram after she unmatched him on Raya.
He sent her a video saying, "Nivine, why did you unmatch me? It's me." However, both Haralson and Nivine have got a lot of backlash. American model Chrissy Teigen said that  it was "tacky to release private messages." She then added that celebrities shouldn't be making such kind of creepy videos too.