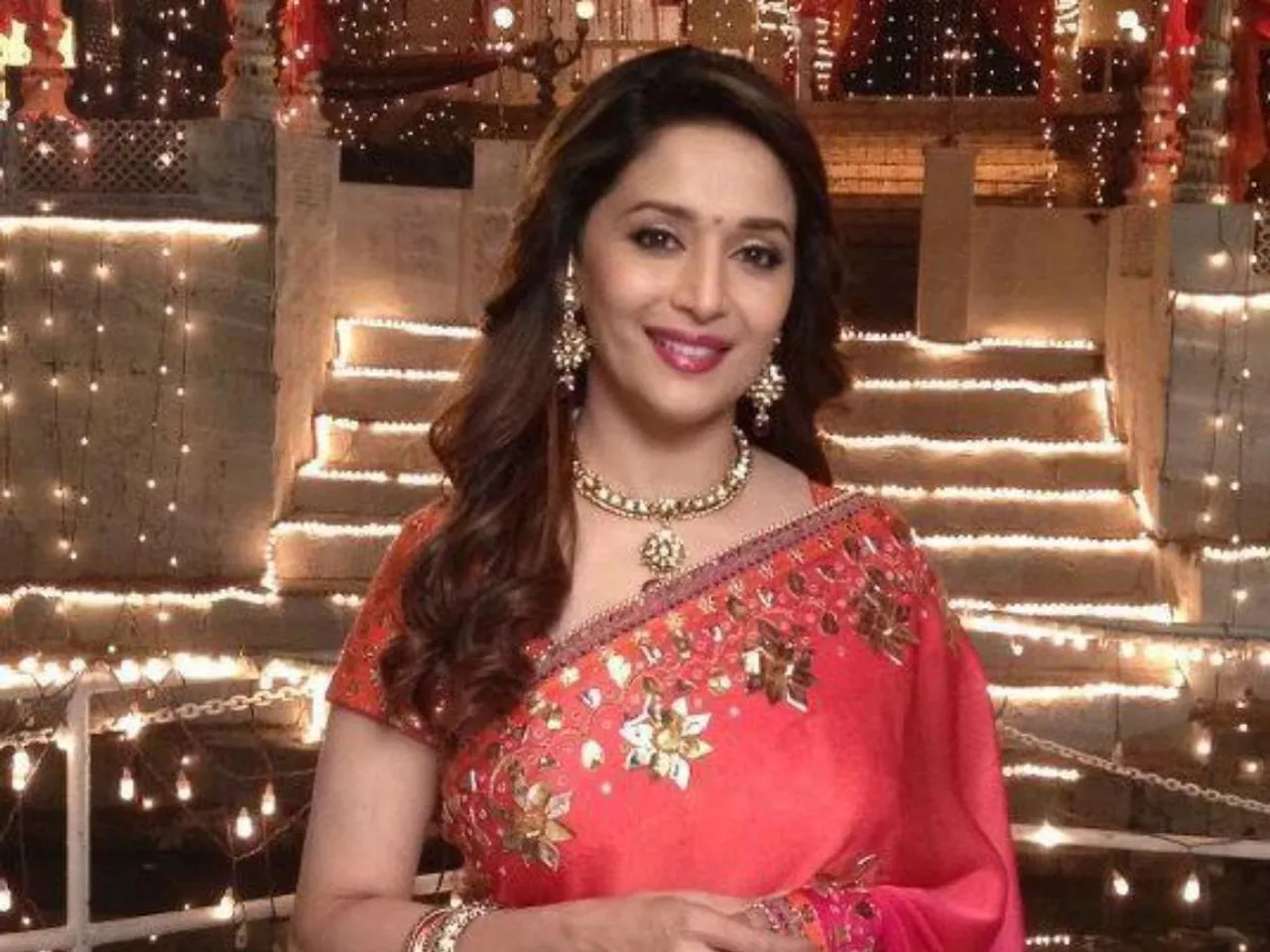 Madhuri Dixit, often referred to as the "Dhak Dhak Girl," is one of the most iconic and talented actors in the history of Indian cinema. Her incredible dance moves, charismatic screen presence, and magnetic charm have captivated audiences for decades.
If you're a fan of Bollywood and love to dance, here are five unforgettable Madhuri Dixit songs that are guaranteed to make you groove and bring out your inner dancer.
Madhuri Dixit Songs To Dance On
1. Ek Do Teen from Tezaab
This iconic song needs no introduction. Madhuri Dixit's scintillating performance in Ek Do Teen is etched in the memories of every Bollywood lover. With its peppy beats, catchy lyrics, and Madhuri's energetic dance moves, this song has become an all-time favourite party anthem. Whenever this song plays, you just can't resist tapping your feet and joining Madhuri's infectious enthusiasm.
2. Dhak Dhak Karne Laga from Beta
The sultry moves of Madhuri Dixit in Dhak Dhak Karne Laga took the nation by storm and solidified her status as the ultimate dancing diva. This sensuous number displays her grace, expressions, and incredible chemistry with co-star Anil Kapoor. The rhythmic beats and the unforgettable hook step make it a must-have in any dance playlist.
3. Chane Ke Khet Mein from Anjaam
Chane Ke Khet Mein is a peppy and vibrant song that perfectly highlights Madhuri's impeccable dancing skills. With its catchy lyrics, foot-tapping beats, and colourful choreography, this track exudes energy and joy. The iconic dance steps along with Madhuri's radiant smile make it impossible to resist swaying along and relishing every moment.
4. Humko Aaj Kal Hai Intezaar from Sailaab
This melodious track combines romance and dance in the most beautiful way. Madhuri Dixit's graceful movements, combined with the soothing vocals, take you on an enchanting journey. The choreography captures the essence of the song flawlessly, making it a favourite choice for dance enthusiasts who enjoy elegant and expressive routines.
5. Mera Piya Ghar Aaya from Yaraana
If you want to experience the magic of Madhuri Dixit's dancing prowess, Mera Piya Ghar Aaya is the song for you. With its upbeat rhythm, colourful sets, and electrifying choreography, this song shows Madhuri's versatility and ability to effortlessly blend classical and contemporary dance forms. Get ready to be mesmerized by her perfect expressions and intricate moves.
Madhuri Dixit's magnetic screen presence and exceptional dance skills have made her a Bollywood legend. These five songs, from her vast repertoire, are just a glimpse of her talent and the joy she brings through her performances.
---
Suggested Reading: Petitioner Defends Decision To Send Legal Notice To Netflix Over Derogatory Remarks On Madhuri Dixit