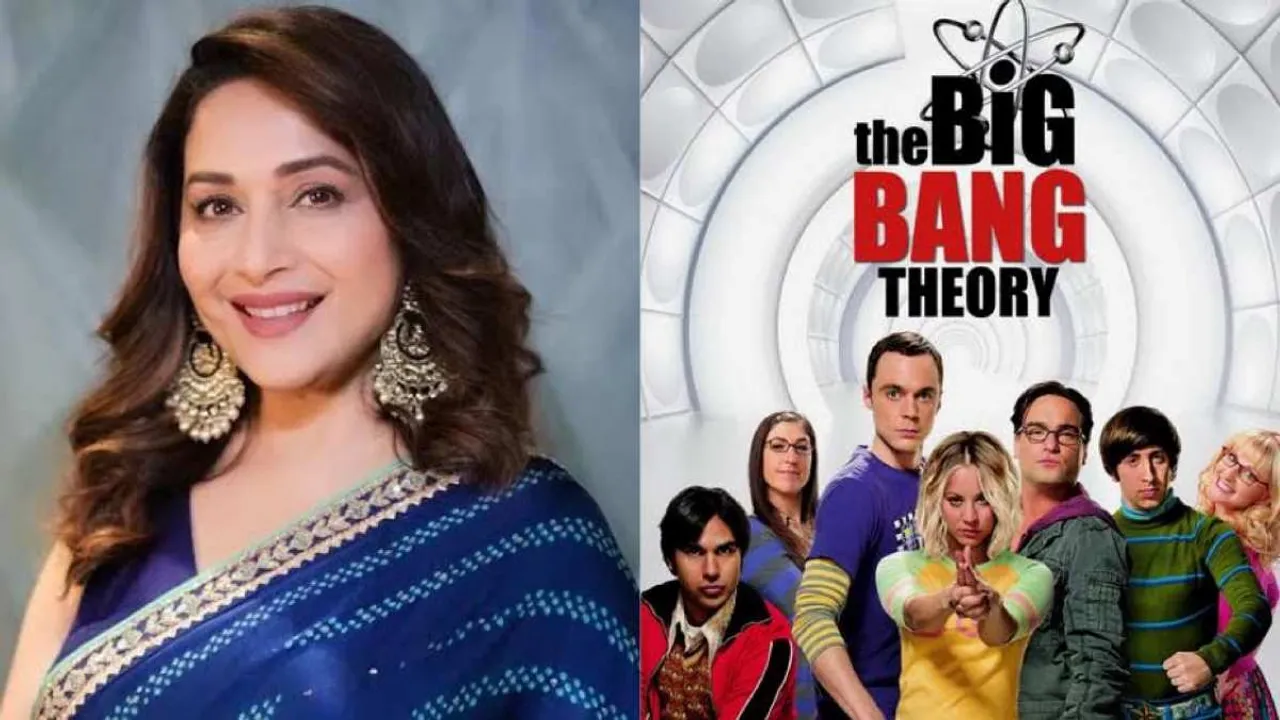 A political analyst sent a legal notice to Netflix urging them to remove one particular episode from its very popular show The Big Bang Theory as one of the characters from the show used derogatory remarks about actor Madhuri Dixit.
In his legal notice, Mithun Vijay Kumar claimed that in the very first episode of the popular series The Big Bang Theory of its season 2, a character named Raj Koothrapalli described the actor Madhuri Dixit in a way that was really offensive and defamatory against the actor.
Kumar also responded to critics who asked why the political analyst chose to send a legal notice years after the episode aired. He replied that he aimed to take a stand against using abusive language towards anyone and added he was surprised that nobody "raise their voice all these years".
Kumar added that the derogatory language used against Dixit "perpetuates harmful gender stereotypes and reinforces the objectification of women."
Actor and politician Jaya Bachchan spoke with the Times of India and asked, "Is this man (Kunal Nayyar) insane? Badi gandi zubaad hai (he is foul-mouthed)."
Bachchan added, "His family should be asked what they think of his comment."
Actor Dia Mirza also reacted to the comment and described it as "disrespectful and distateful".
Madhuri Dixit Netflix: Legal Notice Sent
Mithun Vijay Kumar a political analyst and author stated in the release that in the first episode of season 2 of Big Bang Theory, the character played by Kunal Nayyar made a defamatory statement against Madhuri Dixit.
He later called the OTT giant Netflix and requested them to remove the episode, and their failure to do so might result in legal action against them for the offence of promotion of discrimination against women.
The legal notice contains statements that showing of that kind of content can have a really bad impact on society, and can perpetuate harmful stereotypes against all women. He also added that such content promotes misogyny and sexism which shouldn't be promoted and accepted at any cost.
---
---
In that particular episode, the character of Raj can be seen listening to Kaho Na Pyaar Hai's title song which features Ameesha Patel and Hrithik Roshan, that's when another character named Sheldon Cooper refers to Patel as Aishwarya Rai, causing after a heated conversation about the between the two.
During the argument, Sheldon calls Aishwarya Rai "a poor man's Madhuri Dixit" after which Raj being a fan calls Madhuri Dixit a "leprous prostitute" while comparing her with Aishwarya Rai.
Mithun Vijay Kumar said about the legal notice, that it is really important to hold such companies accountable for their wrong actions to make sure that the cultures and sentimental values of the communities are kept in mind. He also added that he believes that streaming service providers are responsible for carefully curating all sorts of content that they offer on their platform, and it's a duty to remove all kinds of offensive, derogatory and defamatory content for the things they offer on their platforms.