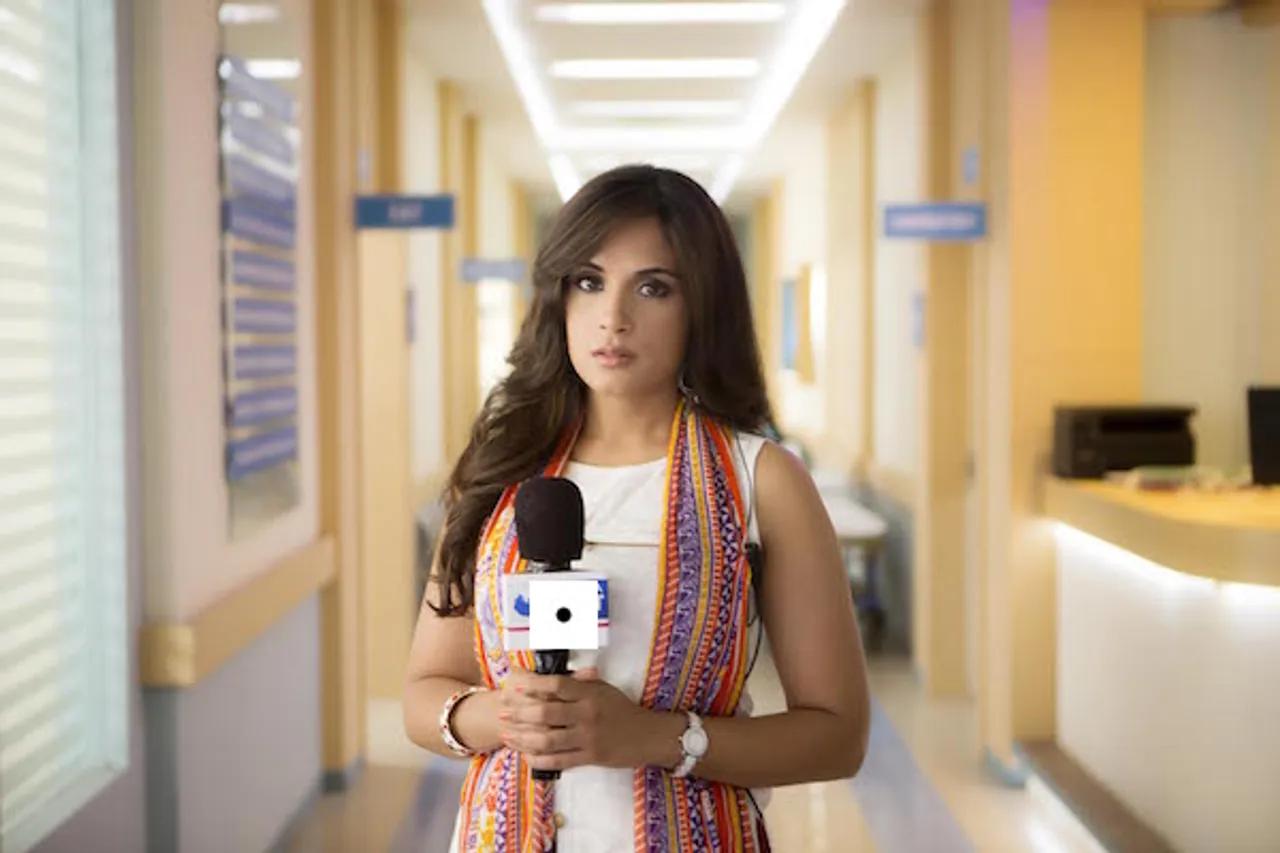 Actress Richa Chadha began her acting career with a few unconventional films but won the audiences hearts over with some powerful performances in films like Oye Lucky! Lucky Oye!, Gangs of Wasseypur, Fukrey and the recent Goliyon Ki Raasleela Ram-Leela to name a few. In a candid chat with Varun Vazir, she talks about her indie film Masaan garnering rave reviews and awards at Cannes, choice of doing indie films and about being a feminist. Excerpts:
What made you sign a cameo role in the film Chalk And Duster?
Richa: Sometimes you do a film for relationships. Subhash Singh is a make-up artist and producing his first film. Shabana Azmi recommended my name and Juhi Chawla also wanted me to do the film and it only takes two days of my life. I don't look at any roles as a cameo or smaller roles.
Are you excited to shoot with stalwarts like Shabana Azmi and Juhi Chawla?
Richa: I don't look at them as celebrities. I look at them as good actresses who I have grown up watching. It's a pleasure for me to work with them.
A good film is always a sustainable business model
Has there been a conscious decision to do parallel and indie films?
Richa: I look for good and intelligent scripts to be a part of. These kinds of films give me a scope for performance and such films pick me rather than I pick them.
But are you also open to do an out-an-out commercial film too?
Richa: Yes, I am doing a commercial film – Cabaret by Pooja Bhatt.
Are you learning any dance form for Cabaret?
Richa: I have been going to dance classes for Cabaret and learning various forms like Odyssey, Jazz, Contemporary and Kathak. I've just started learning Odyssey but am very fascinated by it.
You've also starred in Mira Nair's Words with Gods. How was the experience working with her?
Richa: It was a great experience working with Mira Nair. She is the best director I've worked with so far. Even Masaan is an international project; it's an Indo-French feature. I've been lucky that way; I've got roles sitting in here in Mumbai which are all over the world.
I would never endorse a fairness cream
Are you delighted with the rave reviews Masaan garnered at Cannes along with two awards as well?
Richa: We were trying to get funds for it for two years. It feels great when you do a project you believe in and the whole world sees the merit in it.
Strong women characters are now being accepted into the mainstream cinema. Do you think it has finally become a sustainable business model for filmmakers?
Richa: A good film is always a sustainable business model. If you make a good film even as a Tiger as a protagonist, you make money. Like Life of Pi. It does not matter if it has a male or a female lead.
Are you optimistic about place of women in cinema? And the issue of equal pay?
Richa: We have a long way to go before people pay everyone at par. It is really stupid to pay people less based on their gender in any field. But it happens all over the world because I think the whole world is stupid. People should get paid at par at what kind of audience they bring in. This is why superstars make a lot of money because they can ensure a certain return on investment and it's fair to do that. But people shouldn't be exploited in that case.
Is it true that you turned down a fairness cream endorsement deal?
Richa: Yes. It's really silly that we are a country of brown people and yet we are always talking about fairness creams. Forget women, even men have also started using fairness creams. We should be known for our skin colour and be proud of it. It is the colonial hangover of the cheapest sort to go after fair skin. I would never endorse a fairness cream. Even when I had no money and I was starting to model in Mumbai, I would never go for fairness cream auditions.
Is there any woman you look up to from whom you derive your strength and caliber from?
Richa: There's a French actress Marian Cotillard whose work I really admire. She is exceptionally talented and very humble. In India, I look up to Madhuri Dixit who is very versatile. I also look to women I know and my friend Kalki Koechlin who is talented, very strong and level-headed.