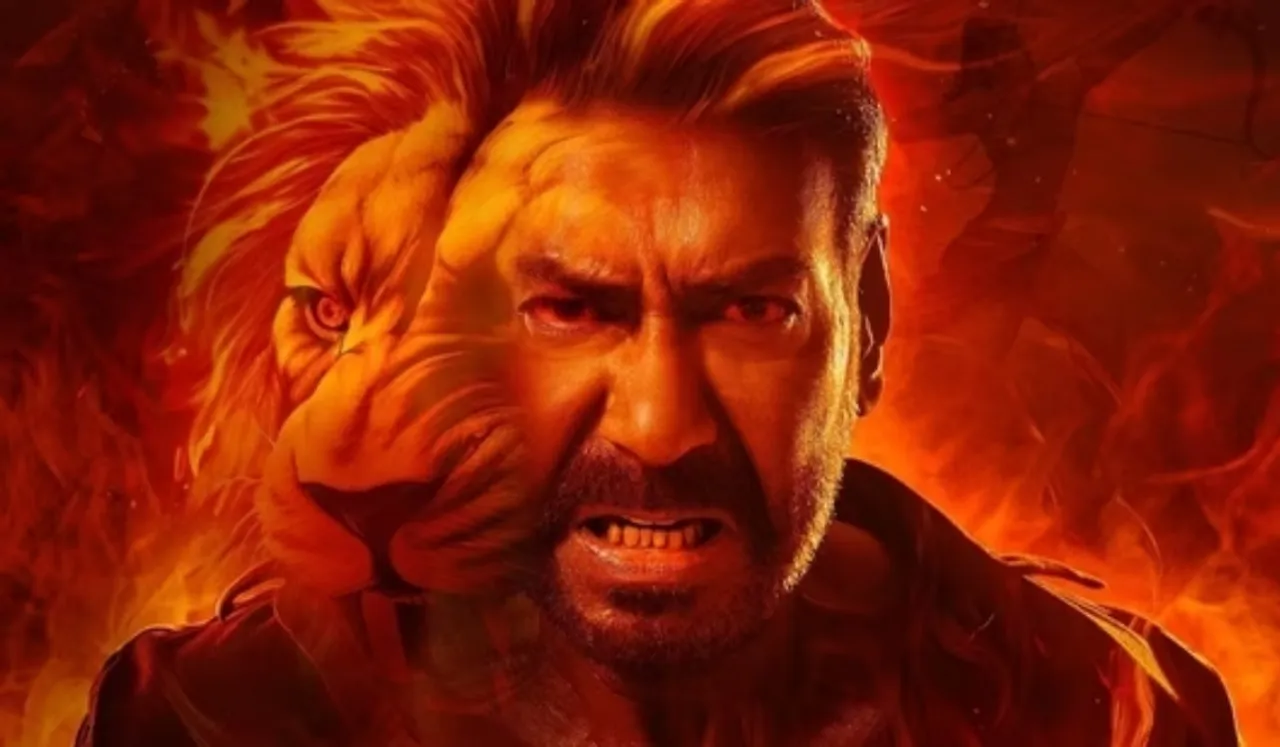 Ajay Devgn's iconic cop character, Bajirao Singham, is set to return in Rohit Shetty's upcoming movie, Singham Again. The eagerly anticipated action film released Ajay Devgn's first look as the 'Injured Lion,' revealed on November 21.
Ajay Devgn's initial appearance in the movie is beyond intense. The first-look poster showcases him surrounded by flames, accompanied by a lion. Rohit Shetty, the filmmaker, also shared this powerful look of Ajay as Bajirao Singham in Singham Again.
Recently, Kareena Kapoor also offered her fans a sneak peek of her initial appearance as Avni Bajirao Singham in the upcoming movie Singham Again. She shared Rohit Shetty's post on Instagram, where he unveiled her character's look in the film. The image displayed Kapoor with an intense expression, aiming a gun at an individual before her.
She sported a visible injury on her forehead and face. Kapoor was attired in a black T-shirt underneath a blue shirt in the photograph. Behind her, flames blazed, and a group of police officers assembled around the scene.
Check out the post here.
Earlier, Shetty also shared other characters' first-look posters, which included Ranveer Singh, Tiger Shroff, and Deepika Padukone. However, he has not revealed any details about the film's release.
The forthcoming movie, Singham Again, marks the third instalment in the Singham franchise. It boasts a stellar cast, including Ajay Devgn, Akshay Kumar, Ranveer Singh, Tiger Shroff, and Deepika Padukone in prominent roles. The movie is set to hit screens in 2024.
---
Suggested Reading: Who Is Yatra? Dhanush's Elder Son Fined For Violating Traffic Rules