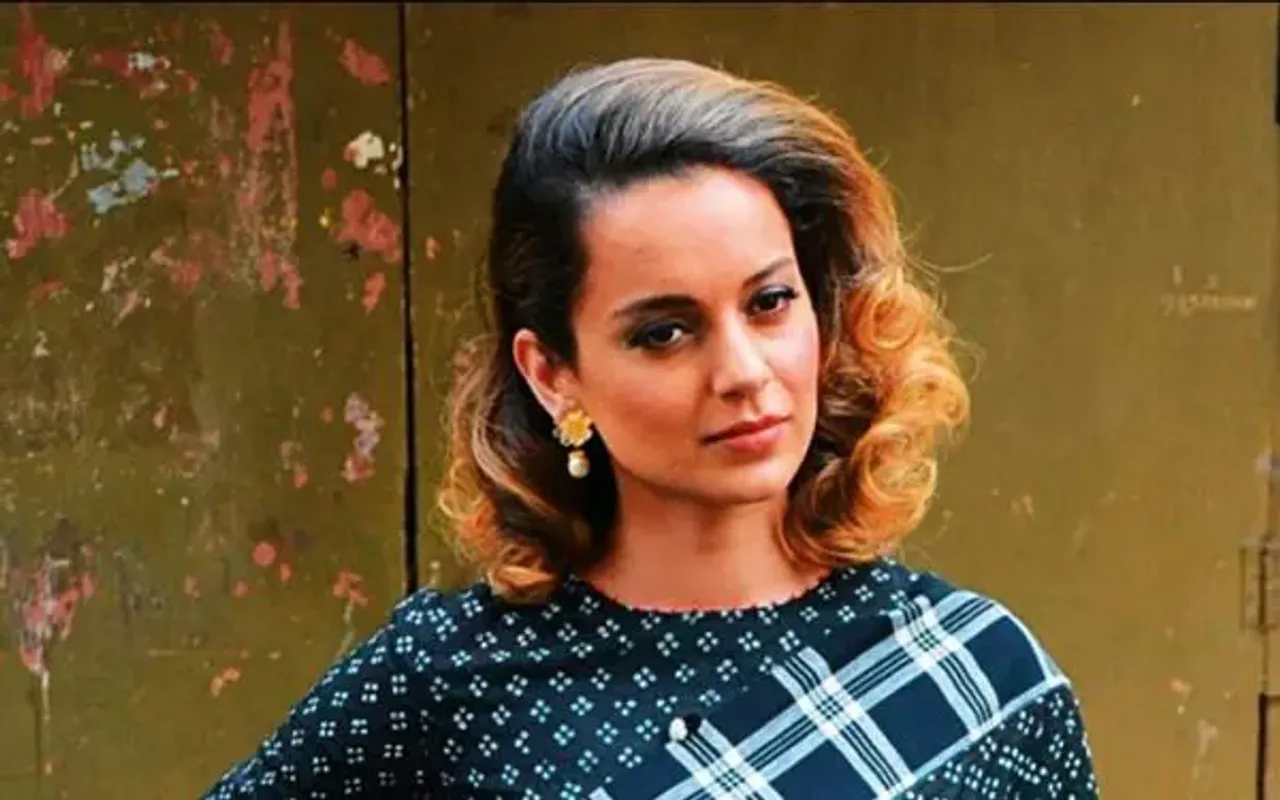 Kangana Ranaut was seen at the premiere of her forthcoming flick, Dhaakad's trailer. In the interview, she was asked a number of questions about her film as well as the Hindi language debate that erupted following the recent Twitter battle between actors Ajay Devgn and Kichcha Sudeep. Kangana Ranaut
in the

Hindi debate stated that she does not have a definitive answer to this question, but she did speak about her opinion on the topic.

Ranaut believes that everyone has the right to be proud of their own language and culture. She explained, "We live in a country that is diverse in terms of ethnicity, language, and culture. As citizens, we also have the right to be proud of our many cultures and languages. I am a Pahadi. When it comes to our country, we need a common thread to unite us all. When the constitution was drafted, Hindi was declared a national language."

She went on to say, "As of now, according to the constitution, Hindi is the national language, as a result, when Ajay Devgn Ji said that Hindi is India's national language, he was correct. Sanskrit, on the other hand, is the wellspring of languages like Hindi, German, English, and French, and I feel it should be our national language. Why isn't Sanskrit India's official language? Why isn't it part of the curriculum in schools? That's something I'm not aware of! The official languages of the Indian Union government are English and Hindi. Various states use different languages for official reasons. "
---
Suggested Reading: Vidya Balan And Ram Kapoor To Pair Up For The First Time In Upcoming Film 'Neeyat'
---
Kangana Ranaut on Hindi Debate: What is Ajay Devgn - Kiccha Sudeep Hindi Debate?
At a recent event, Kannada actor Kiccha Sudeep said that Hindi is no longer a national language and Bollywood is struggling, so they're making pan-India films. Sudeep's remarks on the Hindi and Kannada film industries and languages sparked outrage, and Ajay Devgn responded with a tweet. Devgn tweeted, "My brother, if Hindi isn't our national language, why do you release Hindi-dubbed versions of your mother tongue films? Our mother tongue and national language was, is, and always will be Hindi. Jan Gan Man".
According to Devgn, Hindi is India's national language. However, many individuals pointed out that India lacks a national language. Devgn replied in response to the harsh comments tagging Sudeep, "You are a friend, Thank you for putting an end to the misunderstanding. I've always considered the film industry to be a single entity. All languages are respected by us, and we want everyone to respect ours as well. Perhaps anything was misunderstood during the translation. "