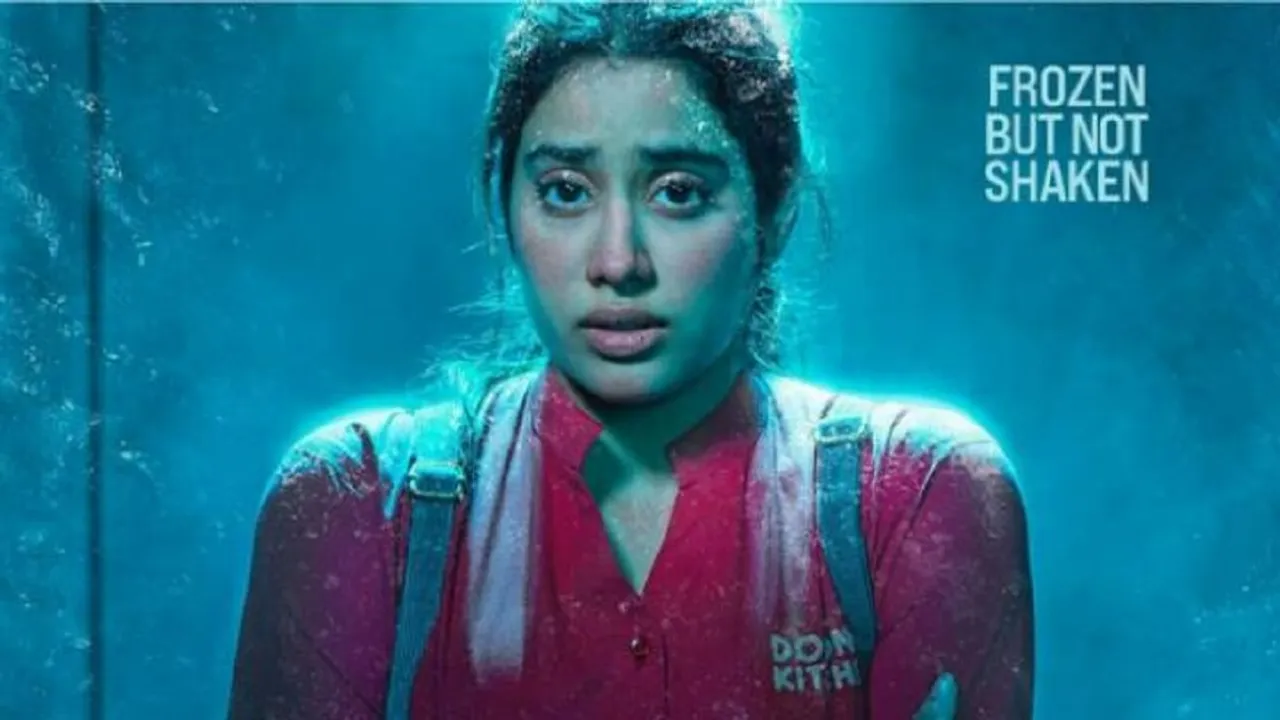 Janhvi Kapoor recently shared the first look and a teaser from her upcoming film, Mili. The film stars Kapoor as a nurse who finds herself trapped in a storage freezer and must find a way to escape before she freezes to death.
In the teaser, we see Kapoor's Mili struggling to survive in a room with sub-zero temperatures. She is racing against time; her face and her nails are bruised while she tries to break out of the room. The film is slated for release on November 4th. Ahead of Mili's release, you can watch other thriller dramas that are about survival and endurance.
Indian Survival Thriller Films:
NH10 (2015)
The story revolves around Meera and Arjun, a married couple, and their struggle for survival. This couple's fantasy getaway turns into a nightmare one day as they travel to a weekend getaway when they come across a dangerous gang. Arjun decides to intervene, disregarding the danger that awaits, and the couple's perfect holiday turns into a nightmare. The roles of Meera and Arjun in the movie are played by Anushka Sharma and Neil Bhoopalam.
Stream on: Zee 5
Trapped (2016)
The story follows a call centre worker who unintentionally locks himself inside his new apartment in a high-rise building that is otherwise deserted and must survive without food, water, or electricity while hatching a plan to flee. Rajkummar Rao plays the lead in it. Both the storyline and Rao's performance in the movie received high accolades.
Stream on: Amazon Prime
---
Suggested Reading: Five Times Talented Bollywood Actors Took Up Roles That Left Us Scarred For Life
---
Poorna: Courage Has No Limit (2017)
Malavath Poorna, the youngest female climber of Mount Everest, is the protagonist of the movie. In the movie, Malavath Poorna, a 13-year-old from a tribal household, joins Operation Everest, reaches the summit, and breaks the record for the youngest girl to climb Mount Everest. The film effectively depicts Poorna's effort to ascend Everest, and Aditi Inamdar plays the key role.
Stream on: Amazon Prime
Helen (2019)
In the movie, a nurse is determined to immigrate to Canada in order to improve her financial opportunities. She balances taking English language classes with managing her home, her career, her neighbourhood responsibilities, and her love life. The protagonist becomes imprisoned in a hazardous area where no one is aware that she is there. This Malayalam film, Helen, stars Anna Ben as the titular character and recounts the story of her survival. Mili is the official Hindi remake of Helen. 
Stream on: Amazon Prime
O2 (2022)
In the movie, a mother and son pair take a bus from Chitoor to Kochi so that their son, who has breathing problems, can receive treatment there. However, the passengers are all trapped when the bus crashes. The rest of the story is made up of what happens to the passengers and the mother-son duo who are all trapped in the bus. Nayanthara plays the lead in the Tamil movie.
Stream on: Disney Plus Hotstar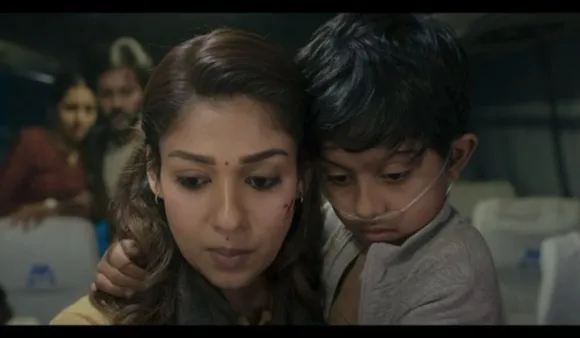 Still from O2 (Twitter)
How many of these films have you seen? Also, if you have other film suggestions in the same genre, drop them in the comments below.