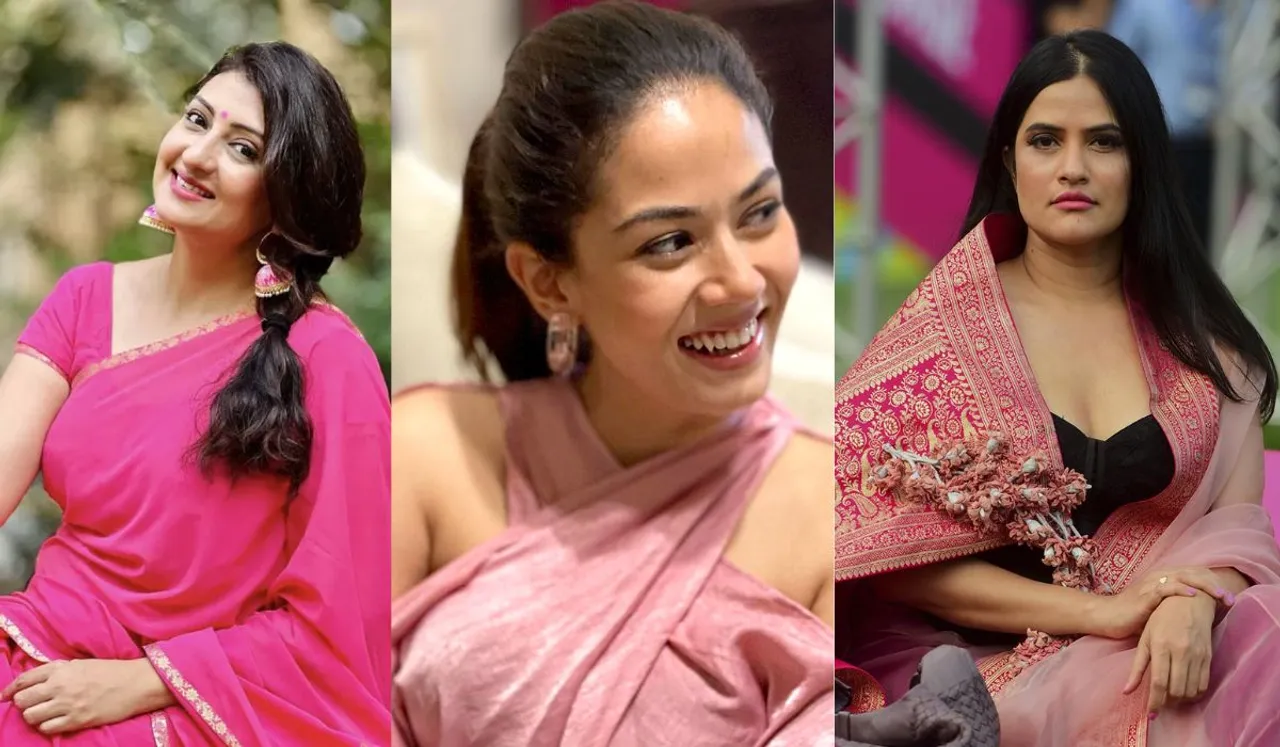 Despite facing competition from Christopher Nolan's film
Oppenheimer
, 
Barbie 
has become a favourite among moviegoers worldwide and doing well at the box office. However, like 
Oppenheimer
, which received criticism from some Indian audiences due to a controversial scene featuring Cillian Murphy reciting a line from the Bhagavad Gita during a sexual encounter, the 
Barbie
 movie is now receiving criticism. 
Indian Celebs On Barbie
On Wednesday, Jay Bhanushali took to his Instagram Stories and candidly shared his disappointment after watching the film Barbie with his daughter. In a video, he humorously likened the experience to having 'bawasir and jokingly stated that he was saving his followers from the ordeal of watching the movie. Clearly unimpressed, he described the film as "super, super, super bad" and emphasised that he had never seen a worse movie in his life.
Expressing his initial expectations, he revealed that he thought the movie might be suitable for children due to its promotional efforts. However, he asserted that neither kids nor adults would find it enjoyable, implying that it failed to meet the expectations of either audience. Despite the hype surrounding the film, the actor debunked it as misleading and urged his followers to avoid watching it.
Earlier, TV actor Juhi Parmar, renowned for her role in the TV show Kumkum, recently shared an open letter on social media regarding the Hollywood film Barbie. In her open letter, Parmar revealed that she went to watch Barbie with her kids but walked out within 15 minutes due to the use of inappropriate language and sexual connotations in the movie. However, her post has received backlash from netizens who criticise her for not researching the film's content before watching.
Another celebrity, Meera Kapoor, having watched Barbie, took to Instagram Stories to share her thoughts on the film. On Tuesday, she uploaded a photo from the theatre, featuring a still of Margot Robbie and Ryan Gosling from Barbie. In her caption, Kapoor remarked, "Hollywood this, Hollywood that... Well, Hollywood can't do song-and-dance like Bollywood can!" She was referring to a song and dance sequence in the film featuring most of the ensemble cast of Barbie, with Dua Lipa's Dance The Night playing during the scene.
Moreover, singer Sona Mohapatra also expressed her disappointment on social media after watching the film. She mentioned that she rarely goes to theatres but regretted her decision to watch this particular film. She took to Twitter and shared her thoughts, stating that the movie was unbearable and terrible. Additionally, she had to endure the disturbance caused by some noisy "Desi Barbies" in the theatre. The only positive aspect for her was the well-appointed luxury 40-seat cinema on Jio Drive. Her post received varied reactions from her followers. While some responded with humour, others advised her to research more about the film before deciding to watch it.
can't believe I went to a theatre after eons & subjected myself to an unbearable, terrible #Barbie . That there were a bunch of desi Barbies talking loudly through the film was additional torture. Only redeeming factor was the well appointed, lux 40 odd seater cinema in Jio Drive

— Sona Mohapatra (@sonamohapatra) July 25, 2023
 Apart from some Indian celebrities expressing their disappointment with the film Barbie, there are reports indicating that it is facing delays in Pakistan. The country's film certification board is reportedly awaiting clearance from the provincial board in Punjab before allowing the film's release. The delay has been attributed to concerns over objectionable content in the movie. The specific scenes or content causing the delay have not been mentioned explicitly.
Greta Gerwig's film Barbie stars Margot Robbie as the stereotypical Barbie' doll and Ryan Gosling as Ken. The movie was released in theatres worldwide on Friday. Surpassing trade experts' expectations, Barbie achieved a record-breaking debut at the global box office, earning much more than anticipated.
---
Suggested Reading: Nitish Bhardwaj Reacts To Oppenheimer Bhagavad Gita Controversy
---