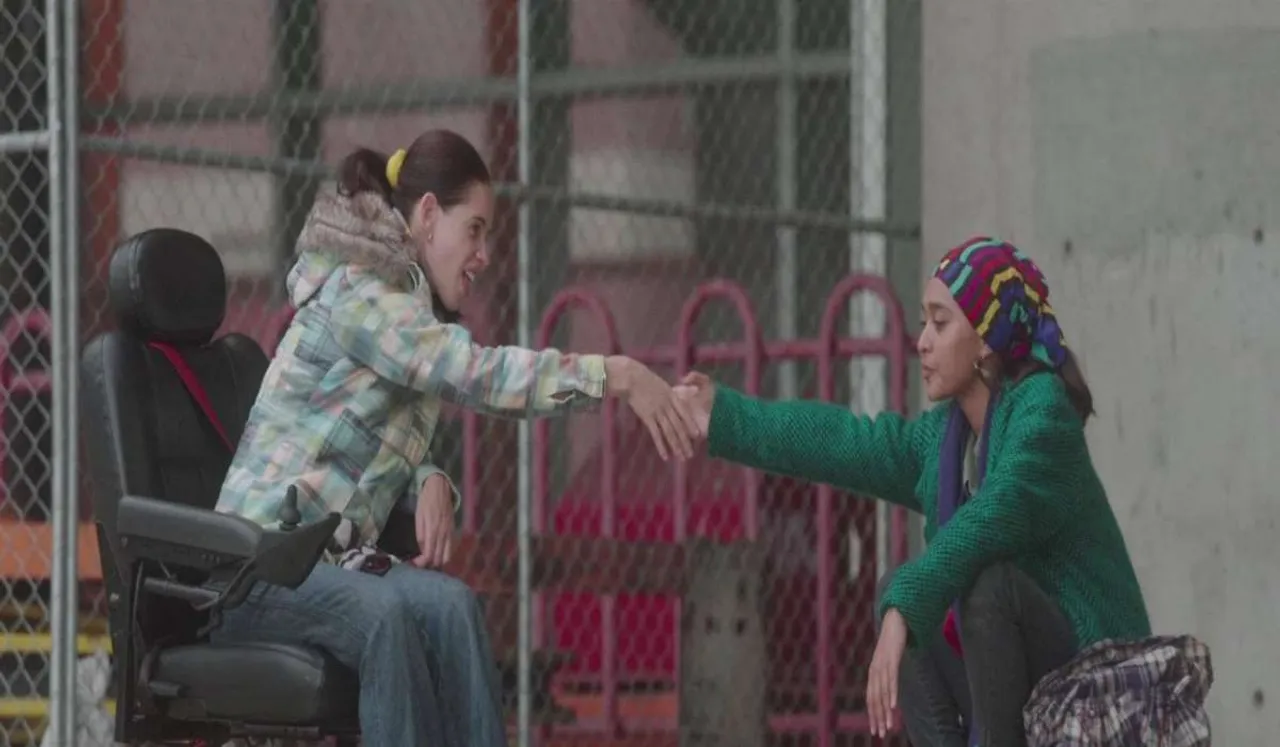 In the year 1998, when Apurva Asrani, writer and editor for popular Hindi movies and shows like Aligarh and Made in Heaven, told his parents that he is gay, the scene quickly turned into a 90s Hindi film drama. An upset mother and a disappointed father, unable to fathom their son's sexual orientation.
This reaction he believes has a lot to do with the popular culture of the time. "There was nothing in the popular media about same-sex love or even homosexuality. Forget about dignity, they did not even portray it as an identity," says Asrani.
People, who identify as straight, were casually imagining the lives they considered 'others'. Based on this, they were painting a two-dimension picture. The stereotypes portrayed on-screen were then perpetuated by the people watching it.
---
Suggested Reading: Five Regional Films Which Got LGBTQIA+ Representation Right
---
There were no references and no representation at all, only occasional buffoonery existed. In most 90s Hindi films, there would be a person with feminine traits, who would be attracted to a hyper-masculine hero just to see if he gets attracted to him at all. This person would get slapped, kicked around and made fun of.
Thus, there seemed no atmosphere in which one could come out or parents could get some references from. People of my parent's generation or ones before took it very badly. As more, better written LGBTQ+ characters populated our screens, my parents began to educate themselves and eventually got rid of their stigma, says Asrani.
But at the same time, he and many other Hindi film scriptwriters feel that the on-screen depiction of parents' understanding of same-sex love seems to be changing. "There is normalising of the other, the one who was treated as an alien creature," he says.
One step at a time
The change in the portrayal of gay or lesbian characters began with films like Fire, My Brother Nikhil, and then Aligarh came in 2015. There was sensitivity in the characterisation."There was almost a 10-year gap between each movie. Plus it was not enough as there were many more films like Dostana and Mast Qalandar in between which did more damage than good," says Asrani.
Directed by Karan Johar, the Hindi film Dostana (2008) is criticised for its stereotyping of gays. In the movie John Abraham (Kunal) and Abhishek Bachchan (Sam) move in together pretending to be a gay couple. Each time they accidentally or pretentiously touch each other, they cringe. The movie also has Boman Irani's character who is an ultra flamboyant and extremely caricaturish gay man.
"A lot of people do not know that gay people exist. After the release of Dostana, a lot of old neighbourhood people started speaking about it in awe. If you have seen Suraj Barjatiya's film, Hum Aapke Haine Kyon, a typical family film with saas, bahu. It is never beyond that and has conveniently rejected the rest of the society," says Rudrani Chettri, an actor and activist.
The turnaround happened between 2015 and 2016 with films like Kapoor and Sons, Aligarh, Margarita with a Straw, Dear Dad and a lot of films came out, says Asrani.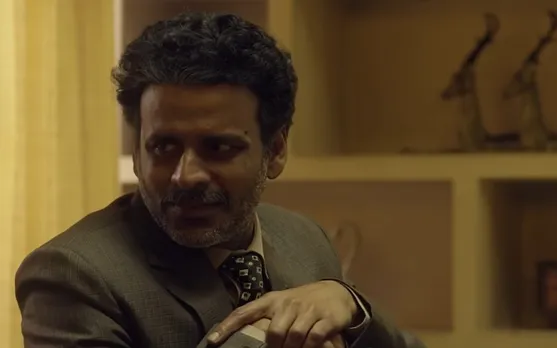 Manoj Bajpayee in Aligarh
In 2014, the Hindi film Margarita with a Straw steered towards a conversation between mother and daughter over the latter's sexuality. Directed by Shonali Bose, it was about a teenager with cerebral palsy and her navigation through sexuality, inclusion and self-love. In one part, Kalki Koechlin's character discusses bisexuality with her mother, who is played by Revathi.
"We have to face a lot of struggle in convincing people around us and craving for love. It always starts with family. If our families are accepting then it becomes easier to take on the world for sure," says Sulagna Chatterjee who is a writer.
Sadly all the stories have mostly shown parents as antagonists and obstacles that need to be conquered. Sulagna feels that it has not evolved as such because there have not been many stories told in the first place.
In general, telling parents about sexuality is deemed as a big deal but when it comes to same-sex relationships the difficulty level increases. Usually, creators do not want to or do not know how to navigate honest conversations on sexuality and normalising them within families.
Even with a change in the characterisation of a gay or lesbian character, the change in on-screen conversation with parents is yet to come. "The content is slightly changing for sure. Still, I do not think I have seen any honest conversation between the kids and parents without an exaggerated reaction to societal approval," says Chatterjee.
Hindi Films On Same-Sex Love
In most stories, it's normalised for parents to not accept and their kids to fight for it. Sulagna remembers watching an episode from a show called One Day At A Time on Netflix, where one of the protagonists comes out to her mother and grandmother. Her grandmother is very accepting despite being a supremely firm catholic practitioner but the mother takes time to adjust. "It's not like she is homophobic. There's a beautiful scene where the mother goes to a club and talks about how she is happy for her kid but at the same time discusses how she had thought about what her life would be like. But now things change," remembers Sulagana.
Dealing with parents' emotions in a humane way is also important. At the end of the day, things are not black and white.
This is what she tried to do when writing for She Loves Me, She Loves Me Not, which is a part of the Netflix Anthology, Feels Like Ishq. Talking about another show called Firsts Season three, she talks about a scene where the protagonist comes out to her brother and he is concerned. He asks her whether she is sure that her sexual preference is not a phase. "Here we do not really focus on his emotion, he just says that he needs time to process it. It's okay to give people time on new things that they are coming across. There is no manual to deal with when your daughter comes out to you when everything that you have been trained to think is very different," Sulagna says.
Faraz Arif Ansari tries to do the same in their film, Sheer Qorma. "Shabana Azmi's character in Sheer Qorma is based on my mother and my relationship with her. I have witnessed my mother go through the journey of acceptance. Therefore a lifetime of experience has gone into creating the character. It does not come from research, it comes from lived experiences," says Ansari.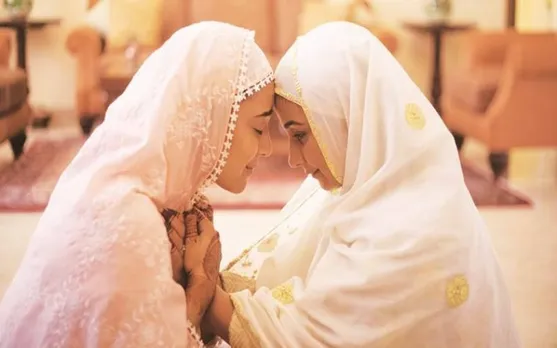 Photo credit: Indian Express
Having played the role of the parent whose son is gay in Subh Mangal Zyada Saavdhan, Gajraj Rao finds it extremely liberating to play these new nuances of emotions in a father character. "New writers have come up who are now changing the stereotypical father characters to more realistic ones," says Rao in an interview.
Even if a team working on a movie about LGBTQ+ does not have a writer or a representative from the community, they should make sure to consult. Both Chettri and Asrani have been contacted to give their consultation with regard to the characters and storyline.
"I see the Hindi Film Industry being very commercial. I believe 99.9 percent of people in this industry really have to do anything with bringing social change. I can count on my fingertips a number of people committed to bringing this change. People like Onir are making films on LGBT, Queer and trans community. But most of the time when people make films they want to do it without any research or interaction with the community," says Chettri.
The times have changed but when is Bollywood going to understand that repeating slang ends up glorifying it rather than making a change.
The film Chandigarh Kare Aashiqui stars Ayushmann Khurrana and Vaani Kapoor in the lead roles. It revolves around the life of Manu, who is a Chandigarh-based fitness trainer and his love story with Maanvi Brar, who is a Zumba teacher. In the film, Maanvi is a trans person and it is a story about two people trying to understand attraction as well as sexuality and log kya kahenge dialogue.
The film, however, was criticised for its casting and lack of representation. Satvik, who reviewed the film for the Quint wrote, "The movie did not disappoint my expectations–it was just as I expected–transphobic content hiding under wokeism."
They said that words like "andar se bahar se", "Thi ya tha" or "Ladke ke sath sex, tu toh ladka bhi nahi hai" were simply derogatory with no educational value attached to them. "If you are saying that the movie is about empowering the community, it would be well-researched and inclusive–and most importantly, you are accountable to the community."
Ansari does not think that a person who does not identify on the queer spectrum can bring out queer portrayal with honesty and sensitivity. "If you have not lived as a queer person anywhere across the globe, you will never have an iota of idea of what that representation means and where should it come from. It will always lack authenticity," they add.
"Did you have trans people behind the camera? (Chandigarh Kare Aashiqui). Did you have the representation and did you create opportunities for trans people even behind the camera?" asks Ansari.
However, there has been a positive beginning, considering it's only in 2018 that same-sex marriage was legalised in India. The writers and actors feel that the recent motivation to create content on honest discussion with family is a positive beginning and has an illustrious future.
Another film that talked about acceptance and showed on screen how parents take to processing the sexuality of their child, in recent times, was Badhaai Do.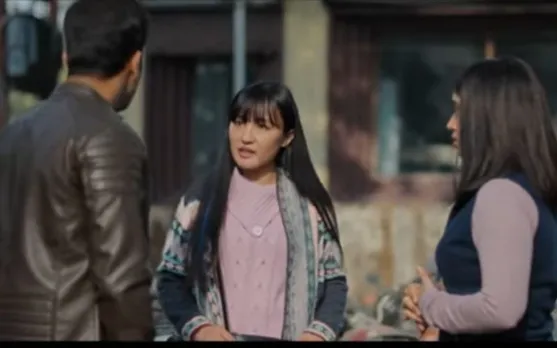 Chum Darang
Asrani said that the film was a triumph of very good performances and direction, but most importantly the writing. The screenplay of the film was written by Akshat Ghildial and Harshavardhan Kulkarni.
"I do not think that we have celebrated the writers enough. To be able to bring such a sensitive topic and discussion into the mainstream and to do it with lightness in hand, to make it enjoyable and fun and yet strike a cord and ask them to write things. I think it is rare and I do not think that any mainstream film has been able to catch what Badhaai Do has," says Asrani.
The film directed by Harshvardhan Kulkarni features Rajkummar Rao, Bhumi Pednekar, Chum Darang and Gulshan Devaiah in pivotal roles. In the film, Rao is a police person and Pednekar is a physical education teacher. The story revolved around their lives and sexuality. Both the leads are in a same-sex relationship but in order to avoid societal pressure end up marrying each other and dating their respective partners parallelly, this kind of marriage is also called Lavender marriage.
The film also plunges deeper into the parenthood of these individuals, acceptance and struggles to establish their identity in a society that still looks at homosexuality as a sin even though it is no longer a crime in India as per the removal of Section 377.
What made Asrani choke up was how the film went beyond the narrative of same-sex love, partnership, and legalisation, which was all very important in the years preceding this film. Films like Aligarh, Margarita with a Straw and My Brother Nikhil, amongst others. They all capture the certain struggle of the community, to be decriminalised and seen as humans.
"The writers goes a step further and questions why a gay person cannot enjoy the joy of parenting, to start a family in India and without preaching. The moment I choked up and cried, I knew it resonated with me deep down. My parents' generation watched and my parents were entertained by it and understood the beating heart of the community," says Asrani.
However, Ansari has made a resolution to not watch queer films that do not have queer writers or directors. So, they have not seen these films because both of them have been made by cishet people. "With Badhaai Do, they had a straight pride flag in the pride parade. Straight pride is absolutely against everything that the queer movement lives for. I was not surprised because the people making it have no idea about it, they are just making it because now it is cool, post section 377 verdict and they have one character from the northeast, these are just ticking off the boxes, to be honest," they say.
There have been changes, but a lot is left to be changed yet like including more people identifying with the queer spectrum in the films, right casting calls and representation with honesty, amongst others. But somewhere the change has begun slowly and Hindi films have seen an expansion in storytelling when it comes to relationships between people from the LGBTQ+ community with their parents or coming out for people in terms of sexuality.
Asrani shares an incident that changed the way his father thought and his relationship with him. "When my father watched Aligarh, I was nervous. But when he held my hand by seeing the professor sit alone and drink whiskey while listening to Lata Mangeshkar songs. I knew he had accepted me," Asrani says.