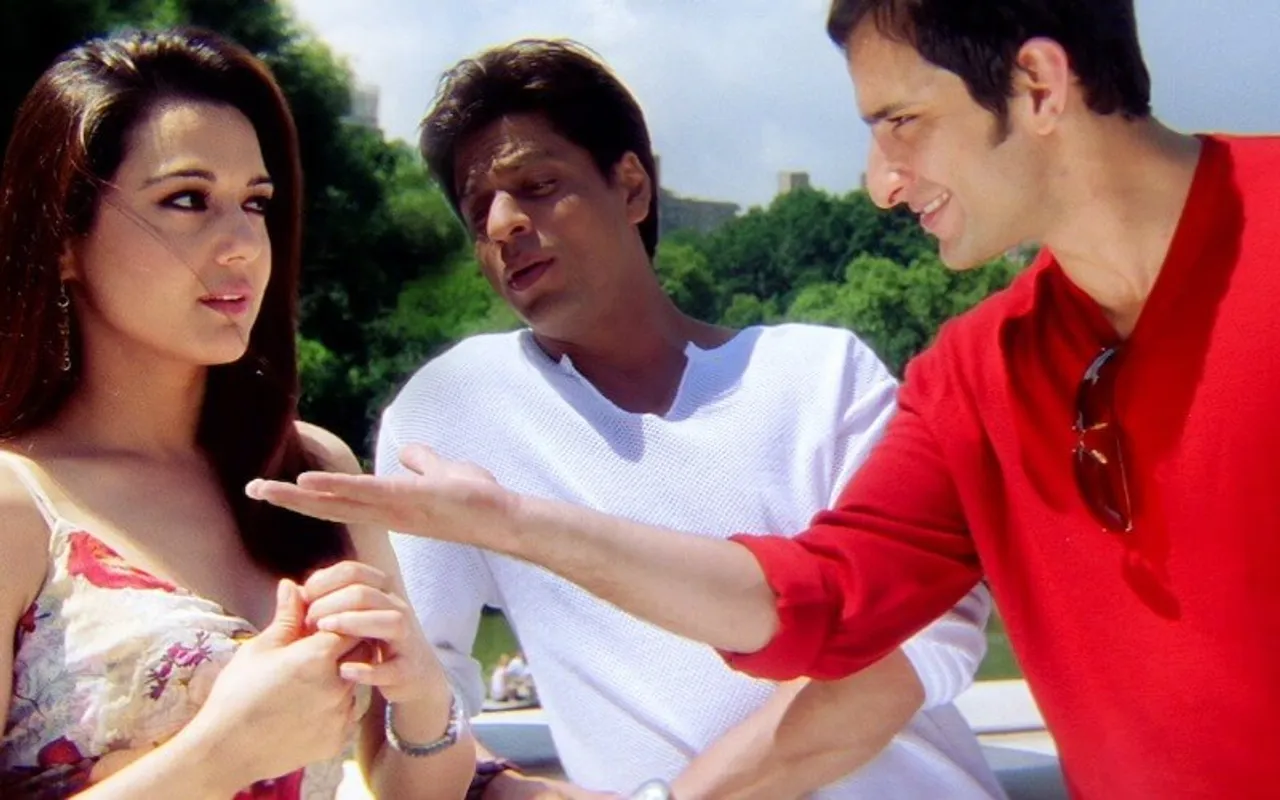 Love triangles have always been a favourite topic among Bollywood filmmakers- a time and tested formula that gets the viewers invested personally in the films. However, over the years we have seen love triangles go under a metamorphosis in movies, be it in terms of giving women more fleshed out characters, than just being a bone of contention between two men, or bringing in mental health issues into the picture.
Now there have been many films in the past that have helped define this Bollywood film genre- but today we will revisit some iconic love triangles- while some of these films stuck to the age-old formula of unrequited love, confusion and sacrifice in the end, others took the path of self-discovery and giving love a second chance. Not all of these films have aged well, but in our hearts, they all still manage to hold a special place.
So here are eight Hindi films on love triangles that we love, and sometimes resent:
Jab We Met
Geet and Aditya will always live in our hearts rent-free. From the beginning of the movie, we know they are made for each other but the biggest roadblock in their journey to love is Anshuman, for whom Geet runs away from her home, only to get dumped. While the film was the story of Geet and Aditya, her love for Anushman and the resultant conflict forms the crux of the film.
Hum Dil De Chuke Sanam
What else can one expect from Sanjay Leela Bhansali, other than a grand movie on an iconic bad boy-innocent girl-good man love triangle? Aishwarya Rai plays Nandini, who is forced by her father to marry a lawyer named Vanraj (Ajay Devgn), despite being in love with Sameer (Salman Khan). Upon coming to know that his wife has feelings for another man, Vanraj decides to take his wife to her lover, because he thinks that is the correct thing to do. The movie is full of heart-fluttering moments, a timeless soundtrack and some great choreography.
---
Suggested Reading: Five Underrated Hindi Films On Small Town Girls You Should Watch
---
Kal Ho Na Ho
A sob story that will get you crying even if you have watched for a million times, Kal Ho Na Ho has set a benchmark in the genre. Aman played by Shah Rukh Khan, the super sweet, caring and most deserving candidate to be Naina's  (Preity Zinta) cannot declare his love to her as he is dying. So what does he do? He helps Naina find love again in form of Rohit- one of her closest friends who cares deeply for her. Now, if only there was a way to erase all that homophobia from this film!
Rehna Hai Tere Dil Mein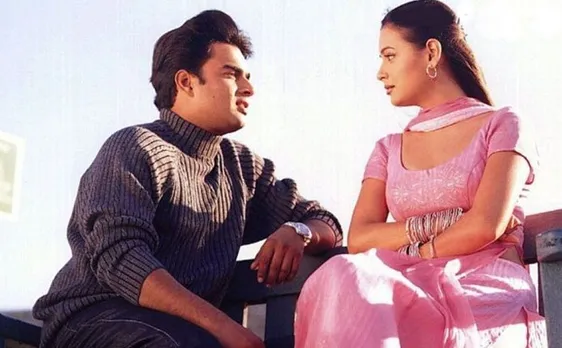 Screenshot/YouTube
This &t=3s">Dia Mirza, R Madhvan and Saif Ali Khan starrer is full of red flags- glorifying stalking, lying to women and toxic masculinity. We accept all its flaws, and yet RHTDM, as it is lovingly called, remains one of the most loved romantic films of our times- for its heartwarming sequences, classic music and a very likeable cast.
Dil Toh Pagal Hai
Dil Toh Pagal Hai is written on the belief that there is someone for everyone out there somewhere. It tells us the story of two close friends Nisha (Karisma Kapoor) and Rahul (Shah Rukh Khan) who work together and while Nisha has feelings for him, Rahul is in search of his elusive dreamgirl- Maya. The twist comes when he finds Maya in the form of Pooja (Madhuri Dixit) and falls in love with her, only to realise that she is engaged to her childhood friend Ajay. With its exotic locations, and stylish choreography, Dil To Pagal Hai is a musical romance like no other in Bollywood.
---
Suggested Reading: From Dhaakad To Darlings: Women-Centric Hindi Films To Watch In 2022
---
Dhadkan
The melodramatic and super popular love triangle of Dev, Anjali and Ram is still remembered for its songs and cringeworthy yet memorable dialogues like Suniel Shetty's iconic 'Anjali, main tumhe bhul jaun ye ho nahi sakta, aur tum mujhe bhul jao ye main hone nahi dunga'. The film tampered with subjects like fidelity and power dynamics that come into play in relationships as money and fate change hands.
Atrangi Re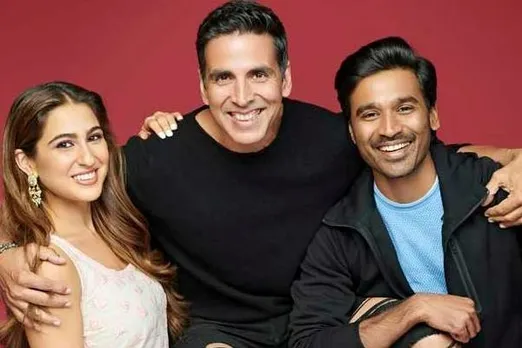 Picture Credit: Filmfare
This Akshay Kumar, Sara Ali Khan and Dhanush starrer was released in 2021 and was based on the trend of forced marriages in Bihar. However, there is a twist here as Khan's character Rinku is already in love with a man named Sajjad Ali while Dhanush breaks off his engagement and eventually develops feelings for her. The has received mixed reviews for its portrayal of mental health issues. Read our review here to find out more.
Kuch Kuch Hota Hai
From best friends to lovers, this movie tells women that a makeover from a tomboy to a 'girly' girl can bag you a Shah Rukh Khan. Well, this problematic conclusion aside, we cannot deny the fact that the movie is an evergreen one, with great songs, iconic dialogues and great chemistry, despite its very problematic take on feminity. I guess many of us think of Kuch Kuch  Hota Hai as the film that we grew up with and continue to revisit it more out of a sense of comfort than anything else.
---