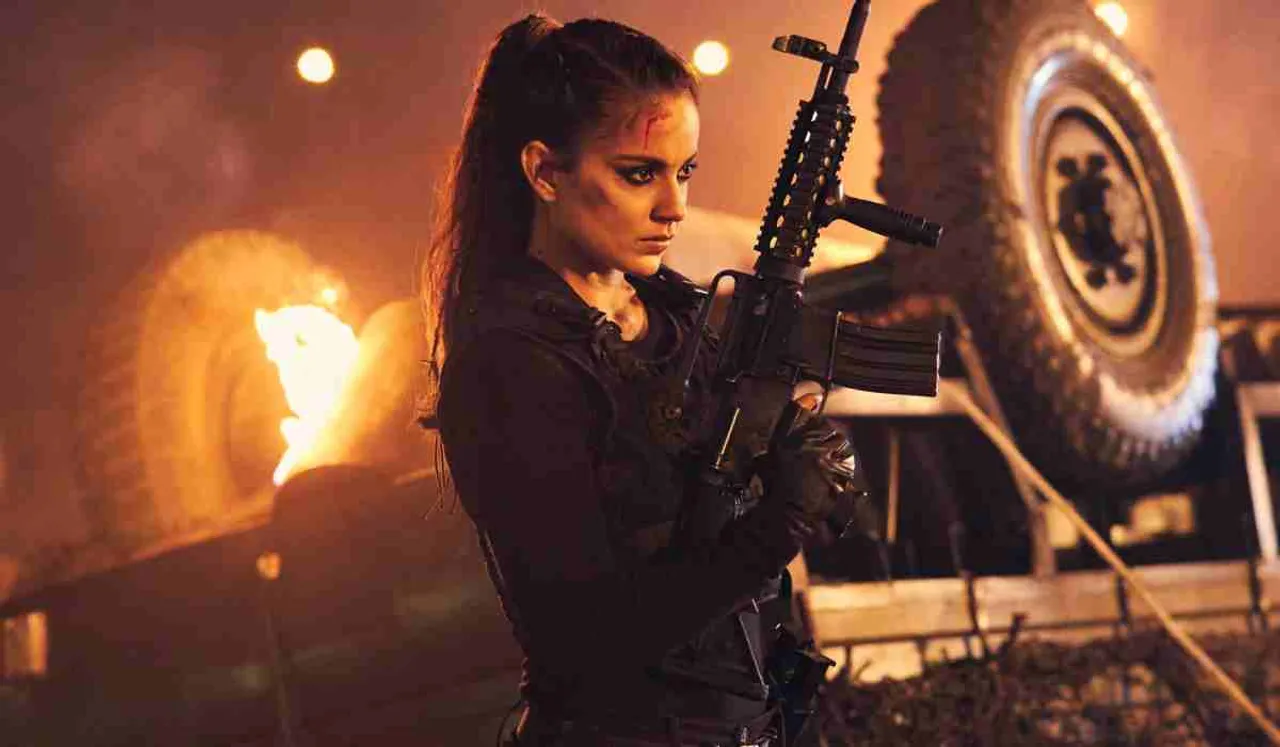 Gangubai Kathiawadi has set a benchmark for women-centric movies in 2022, not only with its massive box office collection but also due to the praise that is being heaped on it by critics and viewers. However, looking at the lineup of upcoming Hindi films, one can expect more impressive films that revolve around women and their lives.
Over the past few years, we have seen a rise in films that are led by women, and mind you, not all of them are stories that focus on the plight of womankind. Even in films that are led by men, women are being given meatier roles, unlike the previous millennium, when despite being "heroine" of a film, women actors were reduced to peripheral characters, whose only job was to dance and sing and then wait to be rescued by their "hero".
This year, we are looking forward to a sports biopic, an action-thriller, a hard-hitting film based on true events and much more from Bollywood.
Here are six upcoming women-centric movies in 2022 to watch out for:
Shabaash Mithu
Taapsee Pannu-starrer Shabaash Mithu follows the real-life struggles of Indian Women's ODI Cricket team captain Mithali Raj. It is being reported that Vijay Raaz will be seen playing a pivotal role in the film. The makers recently released the film's teaser. "In this Gentlemen's sport, she did not bother to rewrite history," Pannu wrote in her Instagram caption while sharing the teaser. While Shabaash Mithu was set to release on February 4, the release date has been pushed forward. Keep watching this space for more updates on the film's release.
---
Suggested Reading: Upcoming Women-Centric Shows On Netflix To Add To Your Watchlist
---
Dhaakad
Actor Kangana Ranaut will be seen playing the role of an international spy in her upcoming action-thriller film Dhaakad. As Agent Agni, she will be seen fighting against all odds to save girls from human trafficking. The film also features actors Arjun Rampal and Divya Dutta in prominent roles. Dhaakad is set to release on April 8, 2022.
Tejas
It is an action-packed 2022 for Ranaut, as she will be following up her spy-thriller with Sarvesh Mewara's upcoming film Tejas. The film is inspired by the real-life struggles of Indian Air Force women officers who risk their lives to protect the country and its citizens. The film, which will see Ranaut in the role of a pilot, is expected to come out around Dussehra, on October 5, 2022.
Double XL
Actors Huma Qureshi and Sonakshi Sinha will bring out the conversation around body-shaming in their upcoming film Double XL. The film does not have a release date as of yet. However, it is expected to release during summer 2022.
Darlings
Alia Bhatt and Shefali Shah will be driving the plot of their upcoming Netflix feature Darlings. Actors Vijay Verma and Roshan Mathew will also be playing pivotal roles in the movie. The film focuses on the life of two women as they deal with their personal issues and love life in exceptional circumstances. Darlings release date has not been announced yet.
Mrs Chatterjee Vs Norway
Based on real-life events, Mrs Chatterjee Vs Norway is a story of an Indian mother who goes out of her way to bring back her children from Norwegian authorities. The film stars actors Rani Mukerji along with Estonian actors Kristjan Üksküla and Erki Laur.
What is your favourite women-centric Bollywood movie? Tell us in the comments.