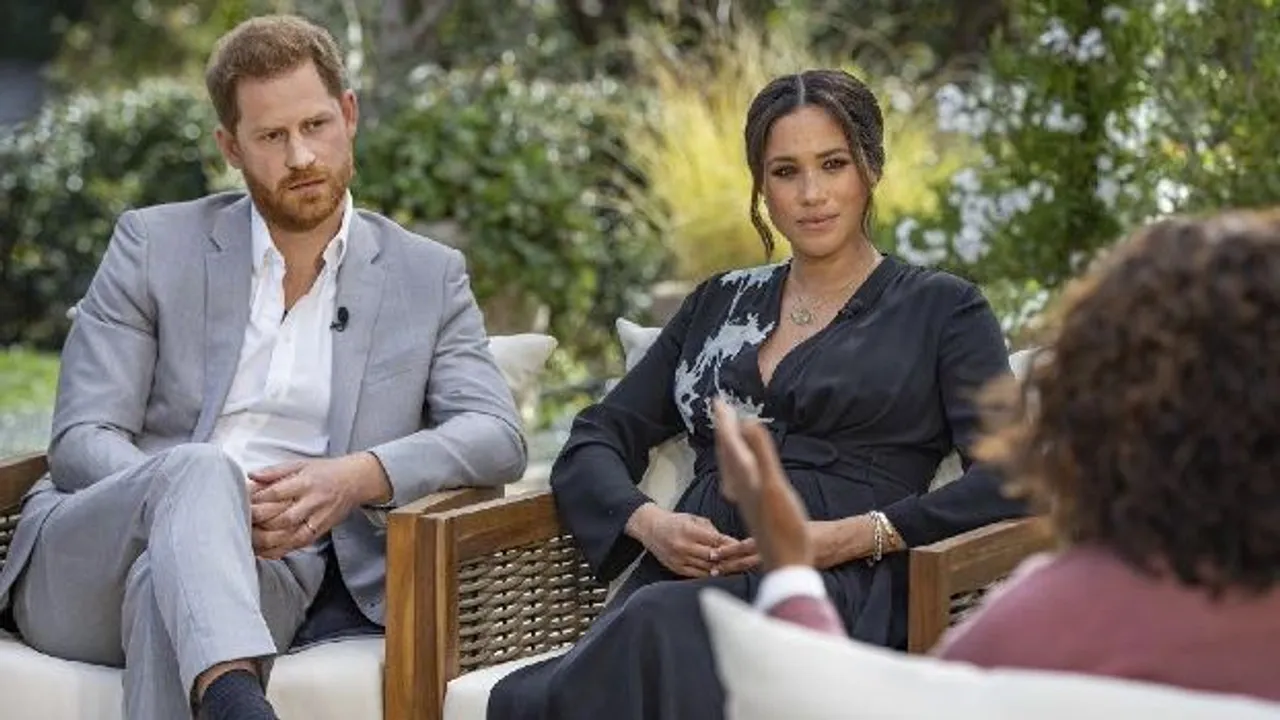 Harry Meghan Secret Wedding: Among several bombshells dropped by Meghan Markle and Prince Harry during their interview with Oprah Winfrey, a secret wedding was also mentioned.
While giving Oprah the tour of the chicken coup in their backyard, Meghan and Harry told Oprah about a secret wedding they had three days before the couple exchanged vows in front of the world. Meghan said, "No one knows that. But we called the archbishop , and we just said, "Look, this thing, this spectacle, is for the world, but we want our union between us." she added, "So, like, the vows that we have framed in our room are just the two of us in our backyard with the archbishop of Canterbury".
Meghan Markle also presented her version of the 2018 news story which said that Markle made Kate Middleton cry because of the flower girls' outfit. Markle said that the real incident was just the opposite of what was reported and that it was she who had cried. However, Meghan added that Kate Middleton had apologised for whatever happened with the flower girls' outfit. Read more here.
The much-anticipated interview finally aired on March 7 evening in the US and the UK woke up to the bombshells dropped by the Duchess of Sussex. Markle also claimed that the royal family members talked about if Archie, her son, will get any title and they allegedly wondered how 'dark' his skin would be. Prince Harry shared that his family cut off his finances and that Meghan had to plead with them to reinstate it.