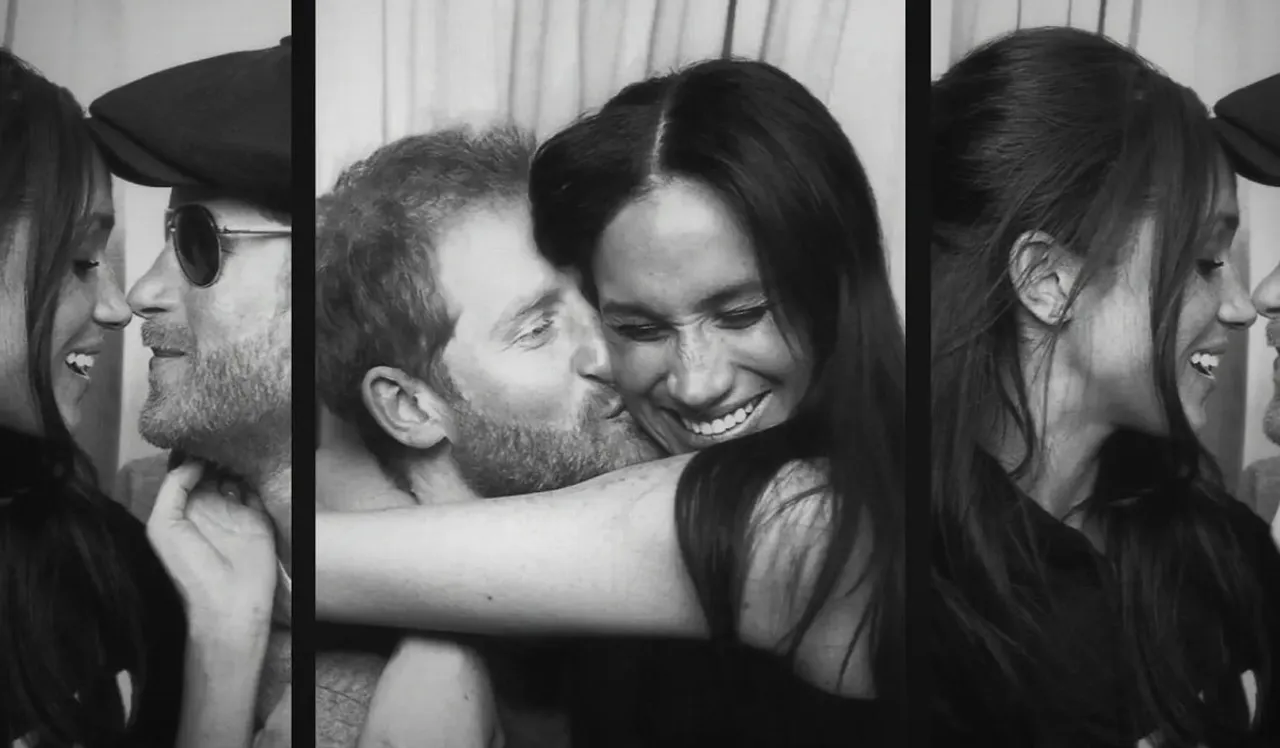 Netflix on late Thursday released a minute-long teaser for Prince Harry and Meghan Markle's highly anticipated documentary series. The Liz Garbus-led project is billed to give a more in-depth look at the couple's personal life than ever before.
The teaser reveals a bunch of unseen intimate photographs of the couple, including a few from their wedding, trips and soon changes the tone to sombre. As the teaser furthers, it sees the duchess apparently distressed and crying, with one scene showing Harry with his head tilted back as his wife appears to wipe away her tears with both hands.
An interviewer asks: "Why did you want to make this documentary?" as a montage of black and white photographs flashes up. Harry replies, "No one sees what is happening behind closed doors."
"When the stakes are this high," Meghan says. "Doesn't it make more sense to hear our story from us?" Watch the teaser ">here.
Harry And Meghan teaser
Twitter has reacted strongly to the timing of the teaser. While some for terming it a 'victimhood fest' for the couple, others have slammed the rouge couple as 'shameless'.
The teaser drops in as the British royals wrestle with a new race controversy. It was just a day ago when former royal lady-in-waiting Lady Susan Hussey resigned over "unacceptable" comments towards a Black guest visiting Buckingham Palace. Hussey, who is also a godmother to Prince William, had been a member of the royal household since 1960, reports New York Post.
A few Twitter users sympathised with the couple's efforts to have a tell-all approach. One commented, "The British royal family is getting what they deserve. No one in the family EVER spoke up for Harry and Meghan, even when Meghan was pregnant with Archie & being ripped to shreds by the British press every day to the point where she was suicidal."
In a press statement previously Netflix shared about the documentary series, "In an unprecedented and in-depth documentary series, the Duke and Duchess of Sussex share the other side of their high-profile love story. Across six episodes, the series explores the clandestine days of their early courtship and the challenges that led to them feeling forced to step back from their full-time roles in the institution."
Harry also has a tell-all memoir — titled "Spare" — about to release on January 10.
---
Suggested Reading: Prince Harry And Meghan Markle Believe Royal Press System Is Biased