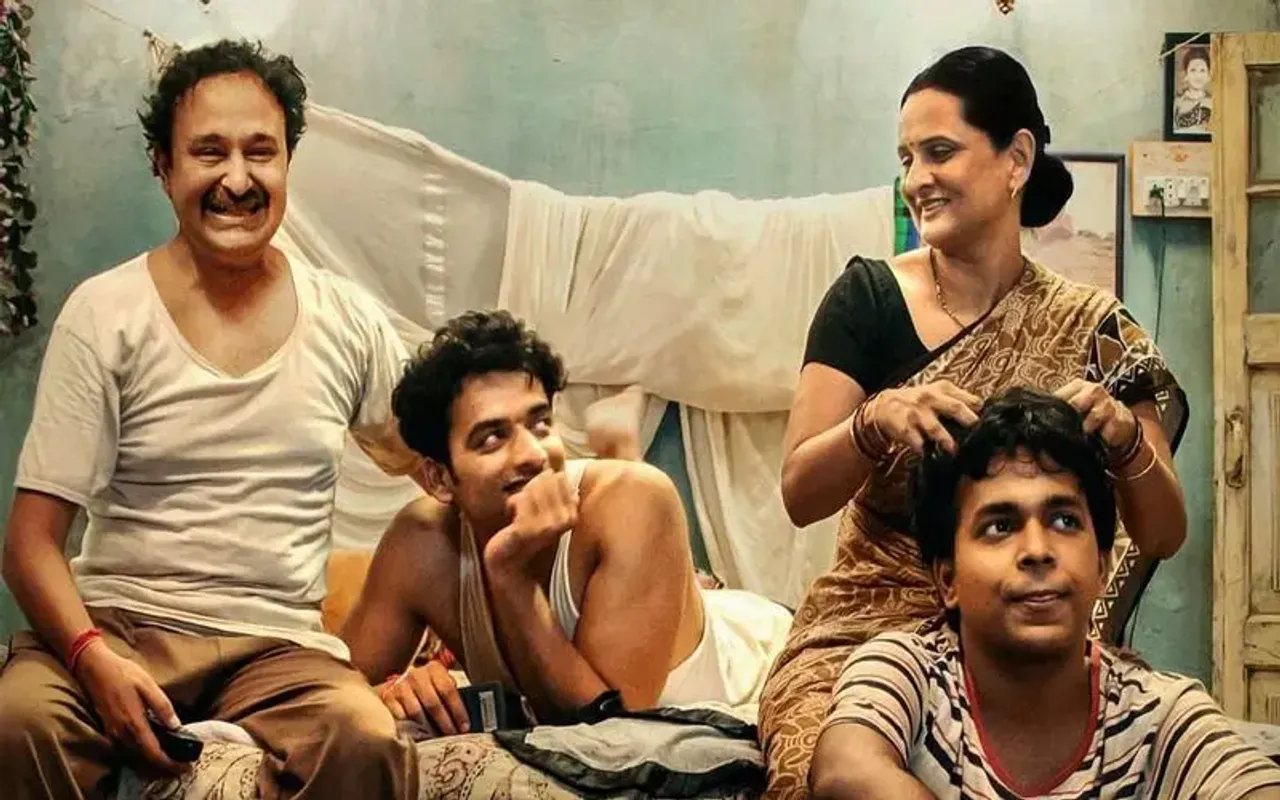 In need of watching something other than VFX-ridden, funky coloured, fictitious narratives, I recently stumbled upon Gullak season two on SonyLIV. And thank heavens for that, for the show was the exact antidote I needed.
Narrated by a literal gullak (earthen piggy bank), the show sets its own pace by categorising itself as a collection of kisse (anecdotes) rather than a kahani (story). I honestly started watching it without realising that the show had a previous season, and even though I went back and binge-watched season one as well, I can assuredly say that Gullak season two works great as a standalone too, in case you are only looking for a quick watch. Although, fair warning, it's hard to let go of the chance of watching more of the Mishra family once you start.
Who are the Mishras?
It's hard to talk about the plot of a story which claims that it's not a story at all. We have Mrs Shanti Mishra (Geetanjali Kulkarni) who is often found yelling and death-glaring at her sons, communicating with her husband only via sarcastic retorts. Mr Mishra (Jameel Khan) is the regular middle-class man working in a government office. The older son Annu (Vaibhav Raj Gupta) has failed to crack SSC exams, despite numerous attempts, and can now be found roaming around temples and local political leader in search of a job. The younger son Aman Mishra (Harsh Mayar) is seen struggling to prepare for his board exams while cricket and PUBG waver his attention.
An Endearing Watch
From Annu's use of the colloquial ek matter ho gaya hai to Bournvita making it to the must-buy list of Mishra family's grocery necessities, Gullak season two strikes at the very nostalgic core of every person who has grown up in a middle-class Indian household. The show finds purpose in trivial, everyday occurrings and presents even the most serious problems in a humorous light. That is not to say the show makes fun of the hardships faced by its characters - such is the beauty of its storytelling that the themes of unemployment, poverty and gender inequality find peculiar ways to manifest themselves within the quotidian. The anecdotes almost feel like parables of the middle-class lifestyle and each episode has a 'been there done that' feel to it. It's quite interesting as to how the makers balance realism and the sentimental, without once bordering on being preachy or didactic.
The on-screen chemistry of the entire cast is stupendous. None of them are dolled up in extravagant attires and the glamour surrounding the actors might at times run a little too low, but the conviction with which they portray their lives in sync with each other makes you root for them the moment you meet them. The screenplay is full of witty metaphors and one-liners, and even the muhawras are given a spin to bring out the humour in different situations. The music deserves a special mention for it plays no less a role in highlighting the nostalgic undertones of the show.
Directed by Palash Vaswani and written by Durgesh Singh, Gullak season two is a proof that even the most decent budget can give way to beautiful art - it is the creators' imagination and the artists' performances that matter the most. The five-episode story pans out mostly inside two shabby rooms and a courtyard, but even so, carries a charm that most expensive shows often lack. As seen earlier with Kota Factory and Panchayat, TVF has unlocked the code to finding profoundness in the most mundane of circumstances. And for all those reasons and more, Gullak season two should definitely be on the top of your next family-binge watch. 
Picture Credit: SonyLIV
Views expressed are the author's own.