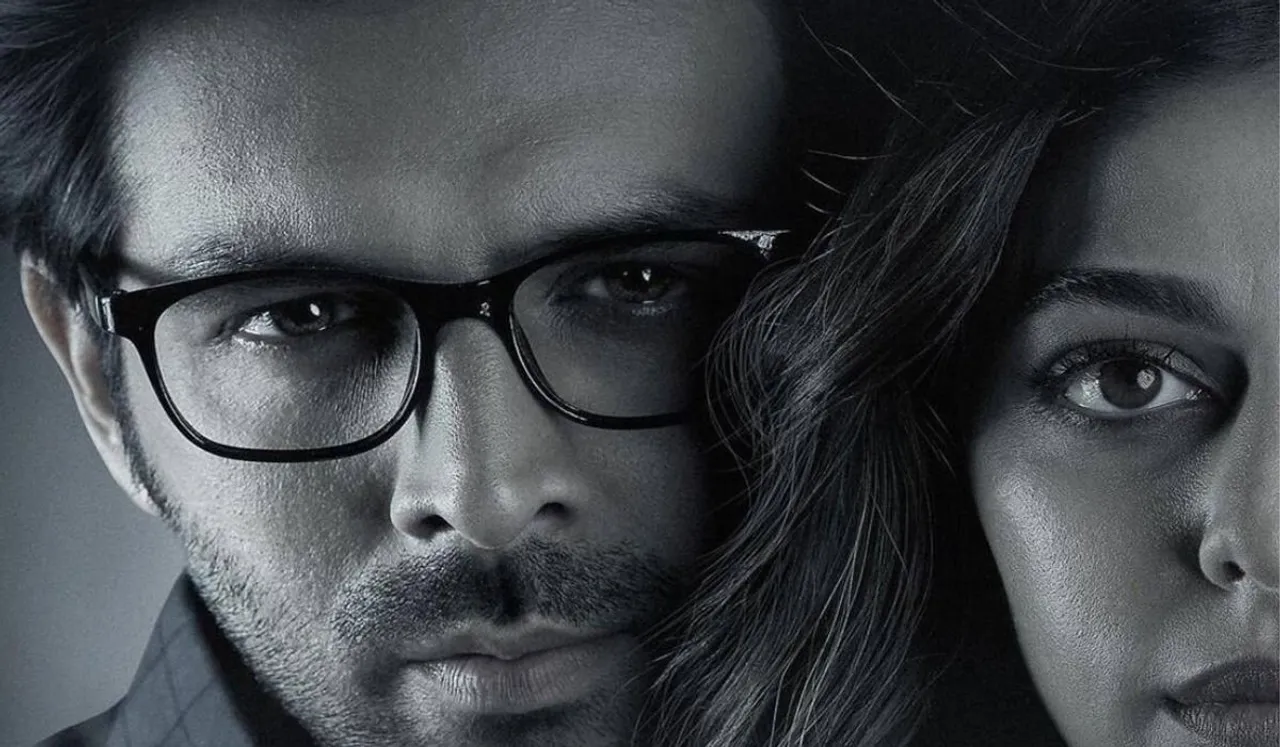 Freddy, Kartik Aaryan's most recent movie, debuted on Disney Plus Hotstar today. Freddy is Kartik Aaryan's first film following the box office triumph of Bhool Bhulaiyaa 2.
Aaryan portrays Freddy, a character described in the movie as lonely, naive, nervous, honest, introverted, and shy. He attends to patients in a clinic during the day. He turns into a killer at night. Due to his eerie smile, the actor who portrays the grey character in the movie seems to be a convincing psycho killer in the trailer and teasers. Alaya F also appears in the movie as Kainaaz, a married woman who is married to an abusive husband; she falls in love with Freddy. Freddy creates a novel plan to marry Kainaaz, but there is a turn that rocks his world and sends his emotions into a tailspin.
The film has been released, and those who have seen it have left reviews and comments on Twitter; if you plan to see it, here are some reviews for you.
Freddy Twitter Review:
One user wrote, "Freddy review. Kartik Aaryan missed an opportunity…….An opportunity of giving another 100 crore nett film!! He outperformed himself completely. Never expected him to nail in this role. Bollywood and Thrillers mostly just don't go wrong!!"
Another user remarked, "Freddy Review: From a simple introverted innocent dentist to a dark deadly one, it takes u on a ride how true love can change u @TheAaryanKartik the man of the moment loved ur performance You were outstanding throughout & especially in the last 10mins u gave spine chills."
---
Suggested Reading: An Action Hero To Vadh, Here Are 8 Films Releasing In First Week of December
---
Third user said, "FreddyReview : Average Basically this is Psycho revenge thriller movie but the movie will disappoint u in many places if u r expecting unique from thriller department. The movie had focused on lead Freddy character his aloneness, fear, self respect...Along with this Kartik Aaryan performance is dcecent, but his performance isn't sufficient to make movie engaging The main negative point of the movie is it's screen play is below average. If the movie would release on big screen it will sure shot flop."
A user tweeted, "Done with watching #Freddy epic piece of cinema amazing twist and turns and great work by whole team and most importantly @TheAaryanKartik stole the show."
Another user gave 3.5 /5 rating to the movie and remarked, "Freddy is good movie having some writing issues.. climax can be better if they give answers about hiding evidence to us (i.e. their car, call tracing etc) bcz police can easily caught him. But movie holds audience till end. Had a great experience."
One user gave 4.4 stars to the film and wrote, "A Fantastic Revenge Thriller Movie @TheAaryanKartik has Outdone Himself Again  What a Thrilling Performance  I Loved his Performance in Dhamaka but Freddy is Even More Better than Dhamaka. A Must Watch"
Overall, the film has received positive reviews, and Aaryan has received a lot of praise for his performance. Tell us in the comments if you plan to watch the film.