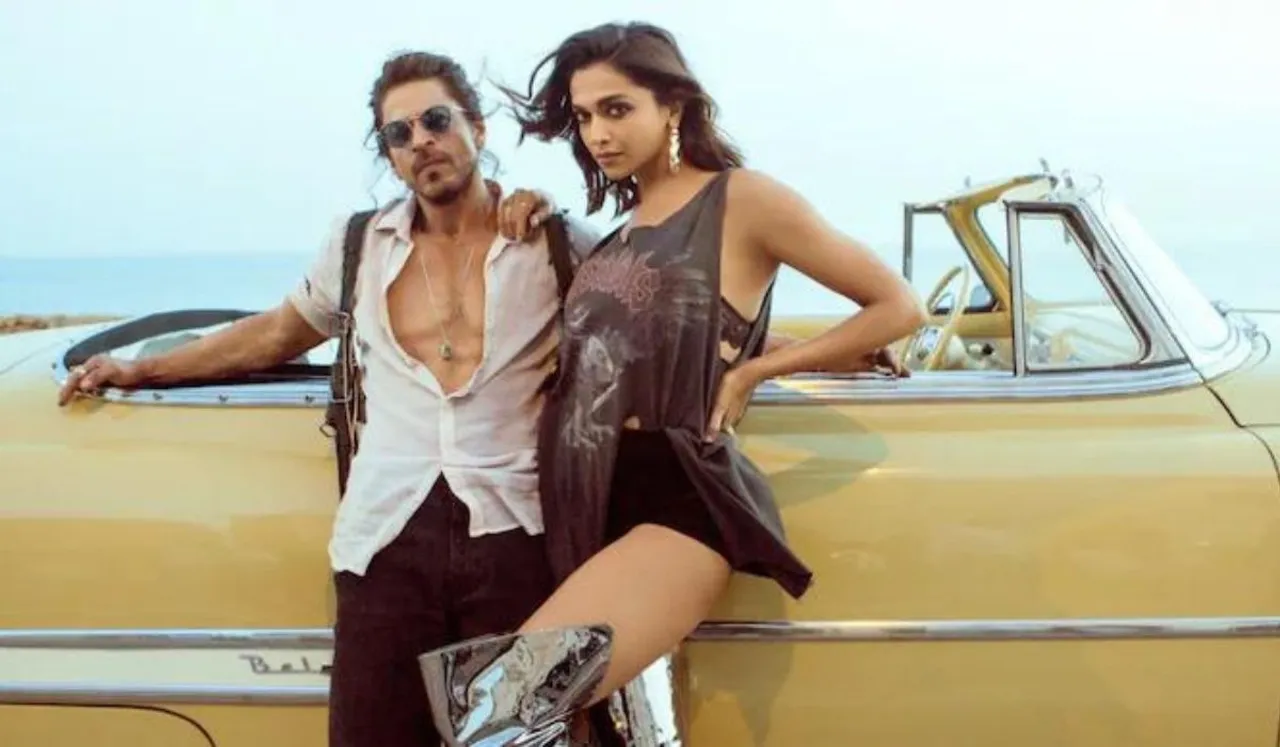 Bollywood superstar Shah Rukh Khan's latest film Pathaan, which releases tomorrow, has been hitting the headlines in India for the past several weeks. The buzz is hardly surprising because Pathaan is Khan's first film after a four-year hiatus.
While pre-booking sales for Pathaan have skyrocketed, the film has been mired in controversies ever since its announcement. The Hindu groups raked up a controversy over one of its songs after the film's lead actor Deepika Padukone was seen in a saffron-coloured bikini in the song Besharam Rang - which translates in Hindi to shameless colour. There have been calls to ban the film unless the song is removed, Hindu group protesters have torn up posters and burnt Khan's effigies, and the film has been accused of promoting nudity and obscenity.
Touted to be a high-octane action film with inclusion in Yash Raj Films' spy universe, Pathaan's plot is rather predictable. A terrorist group is seeking to destroy India with "an attack they could not have ever imagined". The Indian authorities scramble to fight them, but time is running out. Realising that country's future is at stake, they put their best man to work - Khan's character makes a suave entry into Pathaan's trailer.
Padukone, who plays a spy in the upcoming spy-thriller, has been called a bonafide action star by the film's director Siddharth Anand. He said, "There is nothing more cool or sexy than a woman wielding a powerful weapon on screen. As a film buff, I have always loved women doing sick action sequences and so, when we got Deepika Padukone in Pathaan, we wanted to present her in her most badass self – a gorgeous, gun-toting, femme fatale spy that people have never seen before!"
Bollywood, however, has a long and rich tradition of brave female spies. Here are other five female actors who played a spy
Alia Bhatt - Raazi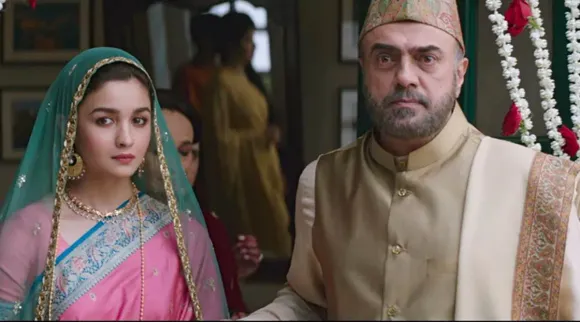 Raazi, Picture Credit: YouTube Screengrab
Directed by Meghna Gulzar, Raazi was adapted from Harinder Sikka's 2008 novel Calling Sehmat. Bhatt plays the protagonist, an Indian Research and Analysis Wing (RAW) agent who married into a family of Pakistan military officers as per her father's request to relay information to India ahead of the Indo-Pakistani War of 1971. The film also stars  Vicky Kaushal, Rajit Kapur, Shishir Sharma, Jaideep Ahlawat, and Soni Razdan, among others.
Dhaakad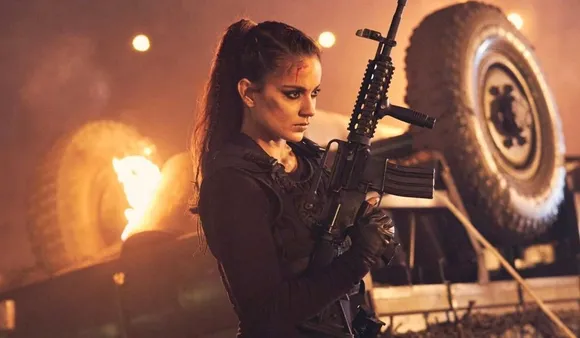 Kangana Ranaut plays Agni, a highly trained and lethal field agent tasked with gathering intelligence and eliminating Rudraveer (Arjun Rampal), an international human and weaponry trafficker who has eluded detection for ten years.
Kahaani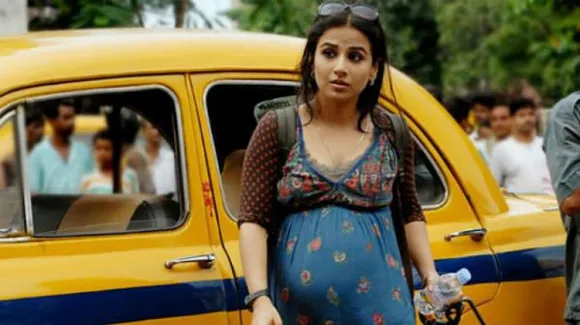 In Sujoy Ghosh's mystery thriller, Vidya Balan pretends to be a pregnant woman, searching for her husband but is actually involved in a covert operation. She uses the police, particularly inspector Rana (Parambrata Chatterjee), to navigate the tricky terrain of bureaucratic coverups in order to unearth the identity of her husband's killer. She is secretly on a mission to assassinate the mastermind of the Kolkata metro gas tragedy that killed her husband, along with many others.
Ek Tha Tiger 
Katrina Kaif plays a Pakistani spy who falls in love with an Indian RAW agent during an investigation in Dublin, after which they decide to elope. The Salman Khan film directed by Kabir Khan made Rs 186 crore in box office collections. In 2015, Kaif again made her appearance as a RAW agent in Phantom, a film based on Hussain Zaidi's book Mumbai Avengers and set in the aftermath of the 26/11 Mumbai terrorist attack.
D-Day
Huma Qureshi is part of the RAW mission to nab an international criminal in this Nikhil Advani film. Featuring an ensemble cast that included Rishi Kapoor, Arjun Rampal, Irrfan Khan and Shruti Haasan, it won many accolades from critics.
---
Suggested Reading: Can We Stop With These Overly Sexualised Songs To Gain Momentum?