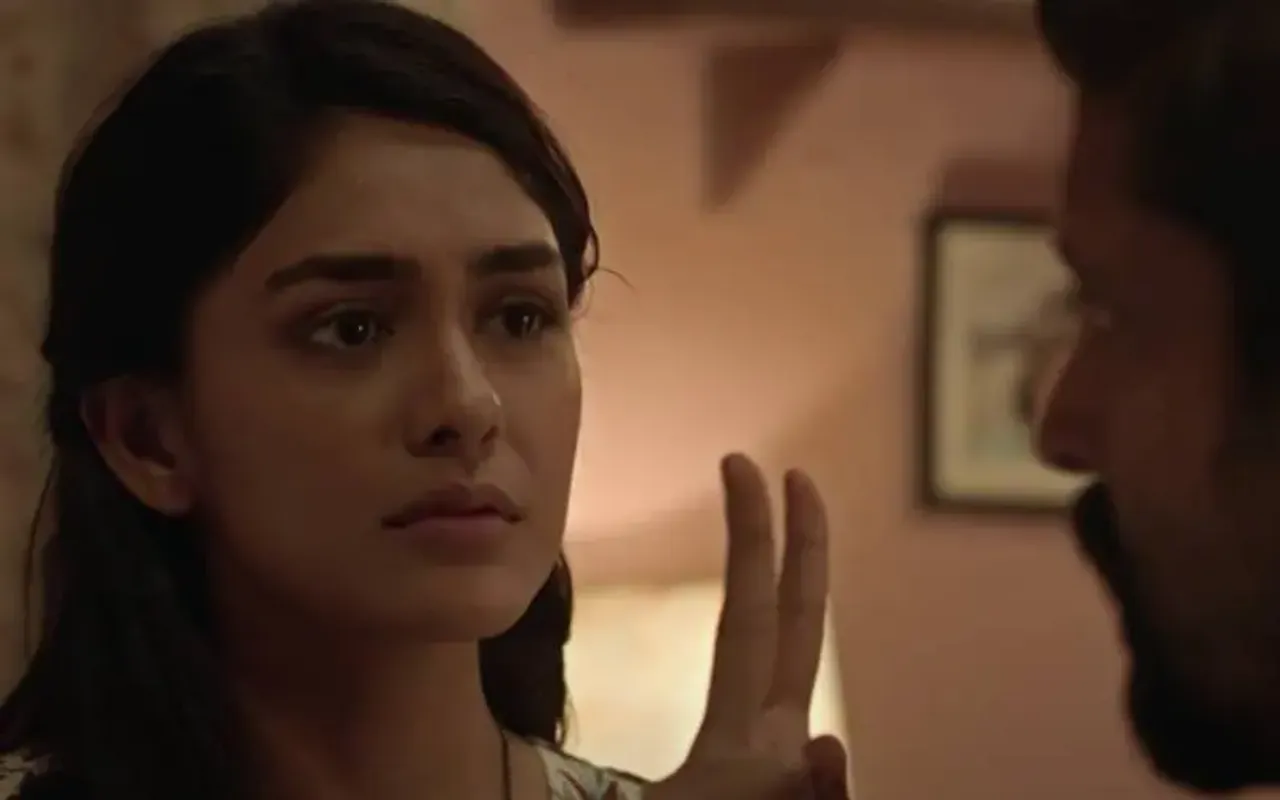 Toofaan boycott trends on Twitter: Farhan Akhtar's upcoming sports drama Toofaan began trending on Twitter on Saturday as netizens rallied behind the call of a mass snub of the film. Those asking for its boycott have accused the makers of Toofaan of promoting 'love jihad' in the film as it features a Hindu girl-Muslim boy love angle.
In what has become an increasingly common - almost predictable - formulaic response ahead of the release of films and shows on OTT platforms, outrage has been planted online to possibly grow into an uglier controversy in the coming days as Rakeysh Omprakash Mehra's film gears up for a July 16 premiere.
Unfortunately and laughably, calls for a Toofaan boycott were but expected after the trailer dropped June 30 indicating a relationship between an interfaith couple (both character and cast-wise). Ajju Aziz, a goon-turned-boxer played by Farhan Akhtar, is the romantic interest of Pooja Shah, a doctor played by Mrunal Thakur.
Saddled by the patrol of stern OTT censorship regulations under the scrutiny of an entity no less than the Information and Broadcasting (I&B) Ministry itself, online content in India finds itself living a complex reality today.
How far can online films and television shows exercise their right to freedom of speech? What kind of added public responsibility are they being burdened with outside of entertaining audiences? Is sensitivity to religious sentiment overriding creative freedoms?
And the biggest question of all: What constitutes 'offence' now? Its definitions seem to be changing.
What The Toofaan Boycott Says About Audience Perceptions
The tide turning in favour of hardcore right-wing Hindu populism has prompted more takers in favour of the existence of  'love jihad' - an idea that Muslim populations are conspiring to induct and convert Hindu women into their religion by force or deception.
Inflamed communal outrage over the alleged conspiracy has led to the implementation of anti-love jihad laws in many Indian states in the last year. Meanwhile, films, television and other OTT content - significant tools of culture creation and representation - are buckling in credibility under the forecast of impending outrage, mass boycott and downvoting if there is even an undertone of inter-religious suggestion- especially the kind that involved Hindu women being romanced by men of other religions.
Two Tanishq ads were pulled down in a span of mere months last year. A Suitable Boy on Netflix faced legal action for showing an interfaith couple kissing on a temple premise. Tandav, an online show with a Muslim lead and filmmaker, modified certain sequences that were seemingly grounds for religious outrage.
But film depiction is not all that is inviting audience censorship.
">Bollywood and its denizens, who wield massive influence, are collectively under the scanner on both the work and personal fronts; a demarcation that seems to be melting away under the heat of frequent outrage.
Recently, rumours of Kareena Kapoor Khan being cast in the role of Sita in a Ramayana adaptation were enough fuel for the Bajrang Dal to issue a memorandum warning of "strong resistance" in case she was included in the film. Days prior to this warning, sources close to the film had already denied she was part of the cast in the first place.
A leading lady of the film industry with independent will, with an interfaith marriage to a man much older than her, and a child whose name became a battleground - Kapoor has all the makings of a woman that upholders of patriarchy and religious oppression love to despise and oppose.
'Love jihad' narratives played out also when Aamir Khan and Kiran Rao earlier this month announced their divorce after 15 years of marriage. Read about it here.
There was a time actors in India were revered as demigods by an audience enamoured by the glamour of film and celebrity. Are those perceptions changing now as religious identities take precedence over all else? How far will communal dialogue dictate the content we are watching? Simultaneous to the multiple checkpoints by censorship bodies, is the audience setting up its own? Is the film industry prepared to weather this toofaan?
Views expressed are the author's own. 
---