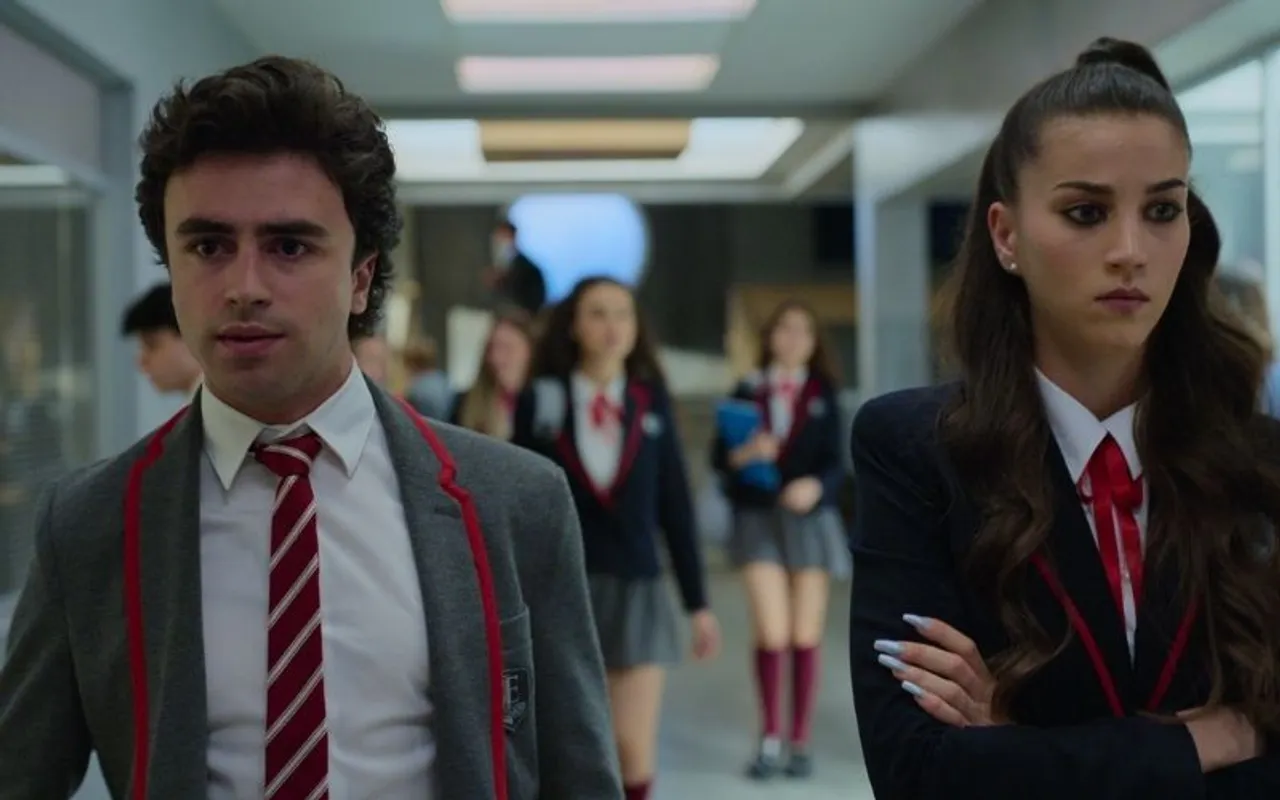 Elite season 6 is in the making and it's just been a few days since the release of season 5. The popular Netflix series has had successful 5 seasons and another one under progress which makes it evident that the audience wants to see more of it.
Elite is one of the most popular Netflix series worldwide. The series that premiered first in October 2018 immediately became an audience favourite. The Spanish teen drama's season 5 released on April 8, 2022, which was a roller coaster ride with multiple revelations of the elite school's best-kept secrets. The season, however, ended with cliffhangers which have left the audiences speculating about the aftermath of the events that took place. Like its predecessors, hopefully, season 6 will resolve all the questions.
Elite Season 6: What Makes The Series Watchable?
There are more than one reasons why you should watch Elite! The teen Spanish language thriller is not just your average high school drama as it discusses issues with a progressive outlook. The series handles uncomfortable but relevant topics with required sensitivity; it explores sexual themes and also has an awesome representation of the queer community.
The strong female characters are something of their own brand; these women are feisty and put up a great fight. And they do not forget to support each other and grow together!
The series also aptly portrays the existing lifestyle of the teenagers and their brush with substances like drugs, alcohol and excessive partying, the effects of same on them. Not to forget, it is replete with drama, mystery, twists and murders that will keep you engaged for long enough.
A special mention to the great and good-looking cast that will surely grab your attention so even if you don't like the drama and murder mysteries, you can still soothe the eyes with top-notch visuals. But seriously, the show is talking about issues that haven't been talked about much which is impressive and worth a watch.
So far, all we know about season 6 of the series is that it will include five new characters played by Alex Pastrana, Ander Puig, Carmen Arrufat, Ana Bokesa and Alvaro de Juana. Ander Puig will also be the first trans actor to join the series as the main cast. Its filming began in February 2022 which makes it difficult to release anytime soon in 2022 but we can expect it back on Netflix by 2023.
---
Suggested Reading: Elite Season 6 Cast: Here's What Fans Of The Show Can Expect