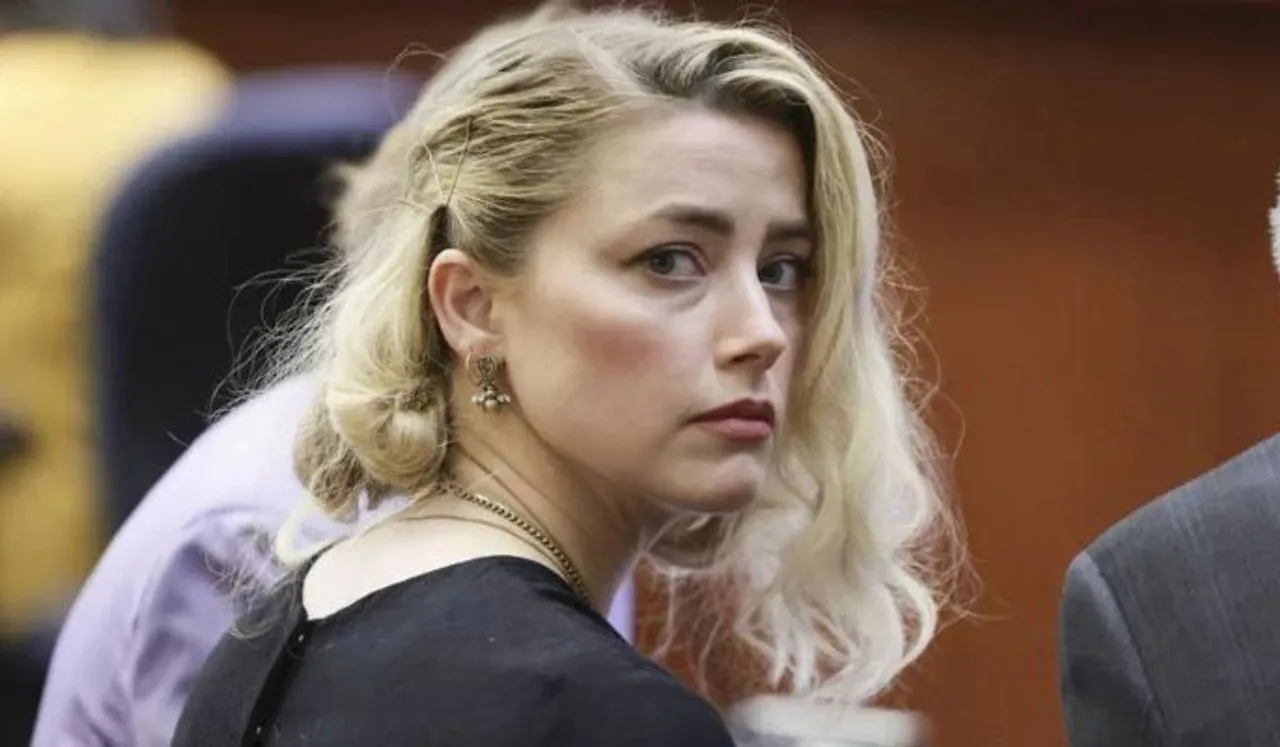 While a book on Amber Heard and Johnny Depp's relationship and divorce is about to be released, it is reported that Amber Heard has "quit Hollywood and moved to Madrid." According to reports by Daily Mail a source has revealed that Heard has "quit Hollywood and quietly relocated to Spain with her young daughter Oonagh."
The source said that Amber Heard is "bilingual in Spanish and is happy there, raising her daughter away from all the noise." "I don't think she is in any hurry to return to work or to Hollywood, but she will probably come back when the time is right, for the right project," the source added.
Amber Heard Quits Hollywood
The 37-year-old actor became a mother to Oonagh, 2, through surrogacy in July 2021. Heard has largely kept her daughter out of the public eye. It's public knowledge that Amber Heard had a very controversial divorce from her ex-husband, Johnny Depp. The trial ended in June 2022, and the news of Heard going off the grid in Spain comes almost a year after the scandalous trial.
In the event of a divorce, separation, or breakup, most often it's the woman who has to bear the brunt of it. Since society has an unhealthy obsession with scrutinising women and making their lives difficult, moving to a different place seems like a likely option for many women. From criticising her for her choices, digging out her past, probing into her life, passing insensitive comments, and giving unsolicited advice, a large part of society fails to be considerate.
This stems from the notion that women are required to be submissive and hold on to their marriage no matter what. Women are expected to confine themselves to social standards set by patriarchy regardless of their happiness, peace, and safety. Women are taught to silently endure abuse, adjust, and compromise because men are the superior gender and they can do whatever they want.
So, when women step out of these expectations, speak out against abuse and harassment, and fight to live a peaceful and independent life of their choice, society labels them as "arrogant," "rebels," "uncultured," "characterless," etc. One move defying the social norms, and women are judged for the rest of their lives. What would it take for society to realise that women have agency over their lives? Why is a woman who does not "adjust and compromise" and lets "men be men" painted out as the big villain? Why is it wrong for a woman to prioritise her well-being and peace over everything else?
The truth is, society is intimidated by women who dare to prioritise themselves, speak up against oppression, thrive independently, and lead a self-sufficient life without a man by their side. Society is threatened because people don't want the women in their family to get inspired by these "unconventional" women and follow in their footsteps when faced with adversity. So, society does everything in its power to disrupt the peace for independent women, leaving them with no choice but to move to a different location.
Just wanting to lead a peaceful life, most often women who have voiced out against harassment or abuse end up being the ones to move to a different place. A woman who was harassed in college or the office moves to a different organisation; a woman in an abusive marriage shifts to a new city to start afresh, while the man continues to go about his regular life. But when is society going to stop being the nosy-next-door aunty and let women live in peace? Will there ever be a time when men are held accountable and women are supported for courageously choosing themselves over societal expectations?
---
Suggested Reading: How Johnny Depp Verdict Can Discourage Abuse Survivors From Speaking Up
---
Views expressed by the author are their own