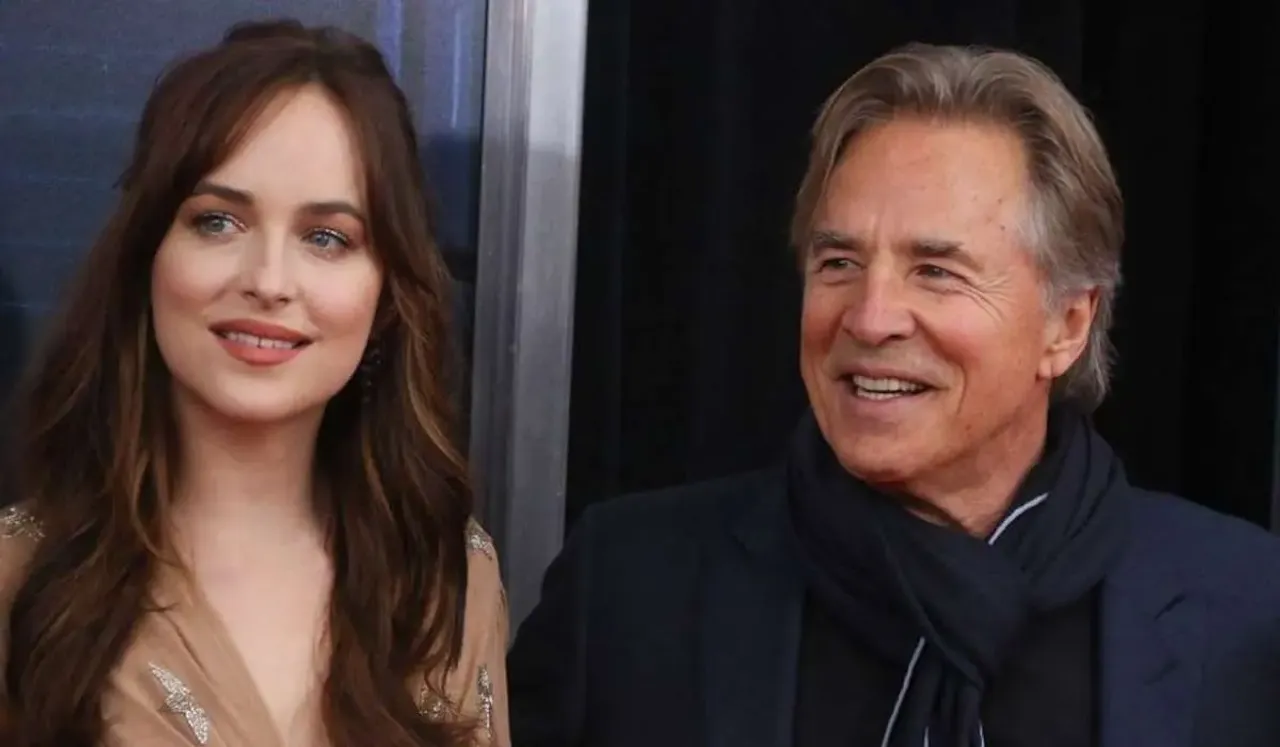 Several celebrity children make inroads into their careers tightly backed by the financial assurance of their famous parents. But not Dakota Johnson, as says her dad. Actor Don Johnson recently revealed the memory of how his daughter reacted to the news of being cut off from the family 'payroll.' Her response was made of epic stuff, it turns out.
"We have a rule in the family that, you know, if you stay in school, you get to stay on the payroll. So, you go to college, you get to stay on the payroll," the Knives Out star said in an ">interview on Late Night with Seth Meyers.
Dakota Johnson hails from a celebrated film family, with actor Melanie Griffith as her mother and Hollywood icon Tippi Hedren as her grandmother.
Dakota Johnson Didn't Sweat Over Being Cut From Family Finances
"Toward the end of high school, I went to and I said, 'So, do you want to go visit some colleges?' Or something like that," Johnson continued. "And she was like, 'Oh, no. I'm not going to college.'"
As most parents would, Johnson reacted with concern, asking her something along the lines of how she would then "manage" without familial finances.
(Her response is winning the internet now, and all those years ago, probably won her father's heart too.)
"Don't you worry about it," she coolly said. She didn't say anymore.
"And the rest is, shall we say, cinema history," her proud father says.
Dakota Johnson was cast in David Fincher's 2010 global success The Social Network only three weeks after this conversation with her father.
Did Dakota Johnson Go To Therapy At Age 3?
When Meyers asked Johnson whether his daughter takes acting advice, or advice in general, from him, he said, "That bus left. She doesn't need any advice from me... She calls me to say, 'Gosh, I would see you, but I've got three pictures I'm shooting at the same time.'"
Dakota Johnson's parents have had an infamously complex relationship over the years. Don Johnson and Melanie Griffith first married in 1976, divorced in six months, re-married in 1989, and divorced again in 1994. Growing up in a unit that was constantly changing, 3-year-old Dakota reportedly had to be sent to therapy.
"I was so consistently unmoored and discombobulated. I didn't have an anchor anywhere," she said in an interview in 2017. As an adult, however, she has maintained strong bonds with all the parental figures in her life, including with both her parents' respective partners.
On what her parents thought of her notoriously risqué role in 50 Shades of Grey, where she played a sexual submissive, she has said, "I think, my dad was pretty protective. But when it came to me doing this job, they kind of didn't have a choice. But they judge me on what kind of human I am."