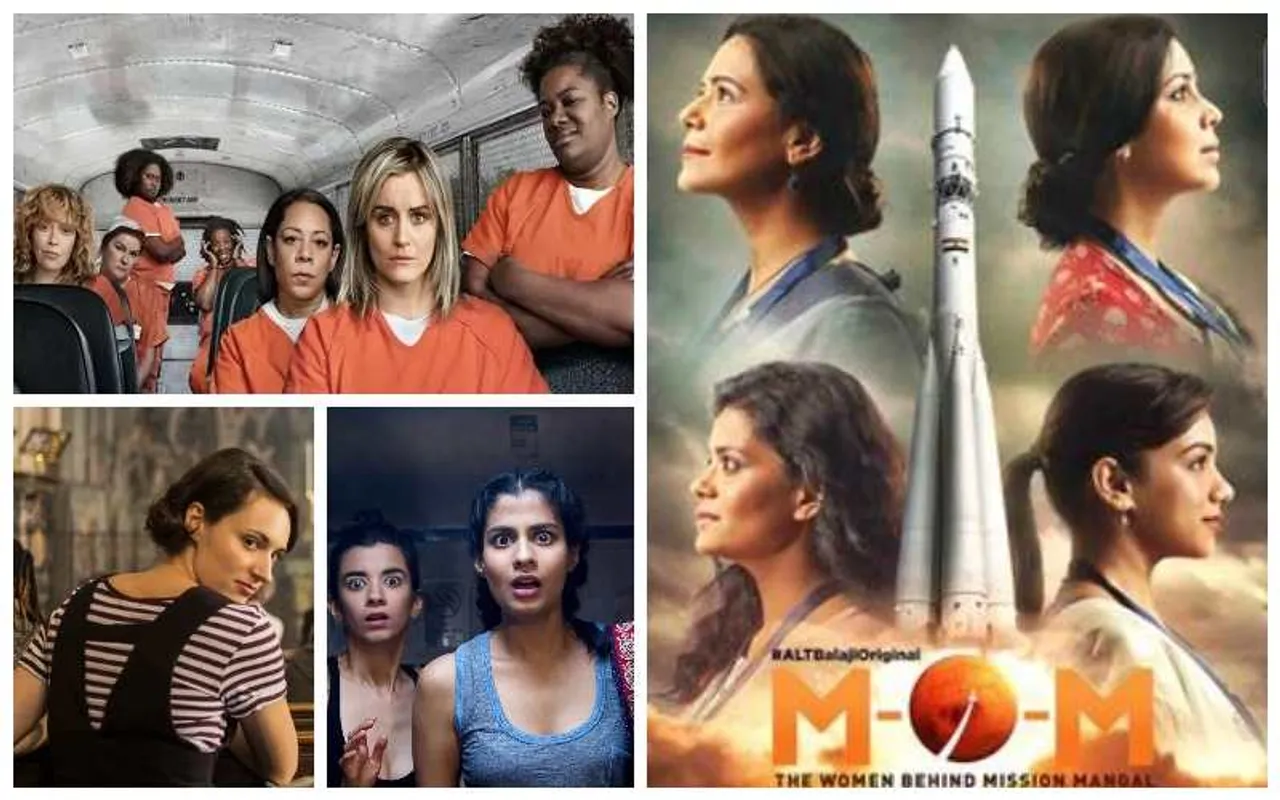 The OTT platforms are overflowing with content, what with news series being added almost every other day. But the larger this pool gets, the harder are the chances to find a good catch. More difficult is finding shows created by women, for most of the content has male creators and/or cater entirely to the male gaze. To make that task a bit easier, here we bring to you a list of ten shows by women creators that you can binge-watch to your heart's content.
Fleabag (Amazon Prime)
Created, written and starring the glamorous thirty-one-year-old British playwright and performer Phoebe Waller-Bridge, Fleabag is a show that is bound to take your breath away. An affecting tale about a single woman's existence as she experiments with her sex and dating life, Fleabag breaks both glass ceilings and fourth walls. As viewers, we never get to learn the name of the main character, but conveniently start calling her Fleabag because that's what she thinks of herself. With less than 12 hours of content sprawling over two seasons, rest assured that this show will make you laugh, cry and fall in love with its characters.
Mission Over Mars: M.O.M. (Zee5)
Created by Ekta Kapoor, Mission Over Mars aka M.O.M. attempts to highlight the role of women scientists in ISRO's successful attempt to launch an orbiter around Mars. Unlike movies like Mission Mangal, M.O.M. is an all-women show, with three women scientists Nandita (Sakshi Tanwar), Moushmi (Mona Singh) and Nidhi (Nidhi Singh) taking most of the screen-space and screen-time. There is a seemingly impossible project, a race against time, an unimaginably tight budget, multiple complications, and a praiseworthy celebration of women power. And it's also merely eight episodes long, which makes it an even easier binge-watch.
---
Recommended Reading
---
Killing Eve (Amazon Prime)
Created by Fleabag-fame Phoebe Waller-Bridge, each of the show's series is led by a different female head writer. The main plot follows Eve Polastri (Sandra Oh), a British intelligence investigator who is tasked with capturing psychopathic assassin Villanelle (Jodie Comer). Over time, the two develop a mutual obsession as the chase continues. All of Phoebe Waller-Bridge's biting intelligence and idiosyncrasies that made Fleabag great, are in Killing Eve too. Just as Fleabag subverted sitcom expectations, so the conventions of the spy genre are here twisted into something new: here women are seen to be effortlessly revolutionising all the traditionally male roles. With three seasons, Killing Eve is not just any binge-worthy show—it is a feminist one as well!
Ten Shows Created By Women That You Can Binge-Watch Right Away
Ladies Room (YouTube)
Ashima Chibber stepped into the making of Ladies Room whose script itself was written by two women, Neha Kaul Mehra and Ratnabali Bhattacharjee. It follows the adventures of two women, Dingo (Saba Azad) and Khanna (Shreya Dhanwanthary) struggling to grow up even as they grow old. And all the while we see them being unapologetically themselves—coarse, cynical, devious, hilarious, loving, supportive, empowered, not particularly feminine in a normative sense. The personalities of the two characters are so raw and realistic that the viewers can instantly connect to them: no make-up, hands down toilets, lame jokes, smoking joints, abortions, tripping on MDMA. With just six episodes, Ladies Room is sure to be that cosy show you can binge-watch in one go.
Orange Is The New Black (Netflix)
Created by Jenji Kohan and based on Piper Kerman's memoir, Orange Is The New Black was the third series ever commissioned by Netflix. It revolves around Piper Chapman who gets convicted of smuggling drug money and receives a prison sentence of a few months. From there the show picks up its pace and interweaves other narratives that crosses the lines of class, race, sexuality and gender. The show talked about incarcerated women and penal reforms, there is a clever #MeToo storyline while at the same time it also ruminated on the criminal justice system. With seven seasons to watch, OITNB is truly a show made by women for a feminist audience.
Four More Shots Please! (Amazon Prime)
Created by Rangita Pritish Nandy, Four More Shots Please is a series that is written by women and directed by women too. And as expected from such a vast women crew, the show itself is about four flawed, fearless, fashion forward women who are not afraid to take chances in life. They swear, drink, juggle parenthood with careers, get pregnant out of wedlock and challenge the status quo. The second season of the show even goes ahead to discuss things like sexual discrimination in the workplace and same-sex relationships. Rebelling against the concept of one-size-fits-all Feminism, Four More Shots Please is a 20-episode series that should be on the top of your must-watches.
Also Read: Movies That Disappointed The Young Feminist In Me
Russian Doll (Netflix)
Created by Natasha Lyonne, Leslye Headland, and Amy Poehler, Russian Doll follows a game developer, Nadia Vulvokov (Lyonne) who repeatedly dies and relives the same night in an ongoing time loop and tries to solve it. One cannot describe this show much for the less you know about this terrific series, the better: the layers truly feel endless. It's about addiction, trauma, video-game narratives, existential questions about the construction of the universe, the redeeming power of pets, and yet the show is so much more than that. Weaving myriad themes and cultural references, Russian Doll runs into a tight three-and-a-half-hour running time and is bound to leave you entranced.
Gilmore Girls (Netflix)
Created by Amy Sherman-Palladino, Gilmore Girls is a show that completed its 20th anniversary this year. Whilst it certainly did not receive its due while it was on air, but in the subsequent years, Gilmore Girls has developed quite a cult following. The story revolves around the relationship between single mother, Lorelai Gilmore (Lauren Graham), and her daughter Rory (Alexis Bledel) and explores issues of family, friendship, romance, education and ambition, alongside generational divides and social class. The show's pop-culture references are also quite strong, with the characters often talking about books and movies. With seven seasons, Gilmore Girls is one of those timeless shows that you can binge-watch right away.
Bombay Begums (Netflix)
The series directed by Alankrita Shrivastava aims at spotlight women through different ages, through their struggles and stories. A real look at power struggles, at biases and ambitions, this show series hits the screens on March 8th. A comeback of Pooja Bhatt, who is thrilled that tv has created enough opportunities for women at 49 to play a character that's 49! In an interview with SheThePeople, Bhatt talks about how women hold themselves back and lock themselves in a box when they should feel free to speak up, ask and dream. Alankrita Shrivastava, who also directed Lipstick Under My Burkha shares the stories are a patchwork of reality and holds a mirror to society. A girl hitting puberty to another touching her menopause, the journeys of these women promise to be ones we will related to.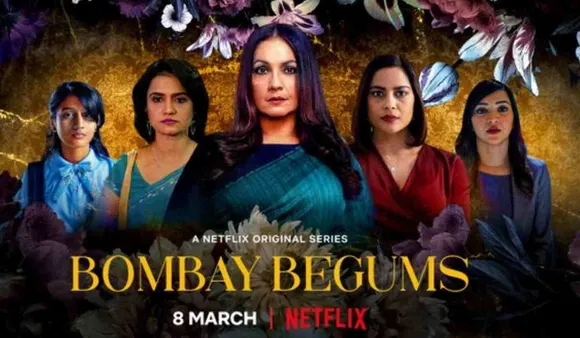 The Mindy Project
(Amazon Prime)
Created by and starring Mindy Kaling, this show revolves around a gynaecologist Mindy Lahiri who is trying to juggle her work and personal life. There are multiple love interests, workplace romance, work friendships, friendship outside of work and so much more. And aside from being a breezy romantic comedy, The Mindy Project, when it premiered in 2012, was also a show way ahead of its time. It put a South Asian woman at the centre of an American television show, where she was given a platform to tell the story from a second-generation immigrant's point of view. With six seasons to watch, The Mindy Project is the light binge-watch you've been looking for.
Also Read: Rewatching These Five Bollywood Blockbusters Made Me Cringe As A Feminist
Now that you have such a diverse category of shows in your arsenal, what are you waiting for? Light up your evenings with some quality content and shows created by women.