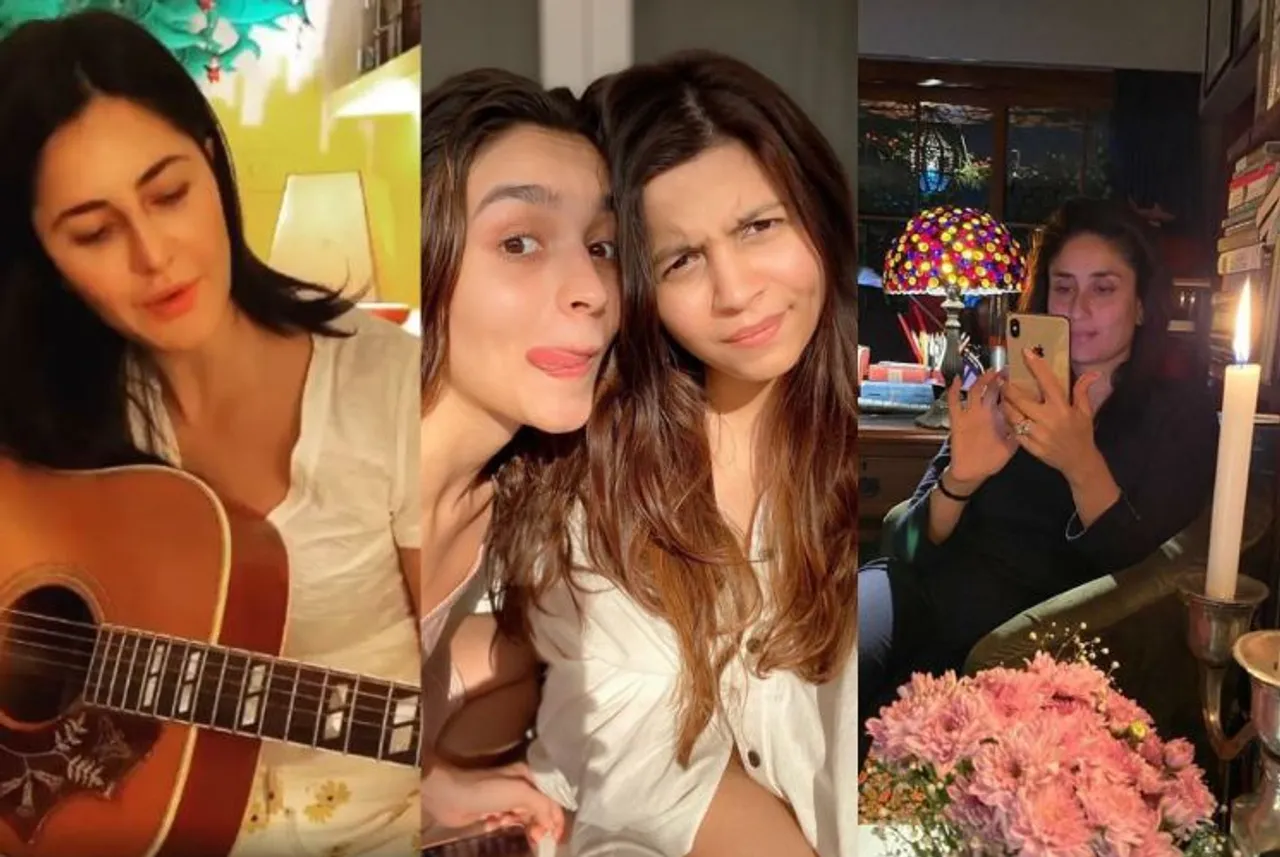 For people like me who grew up watching Bollywood movies, what our favourite stars are doing during lockdown is a heated topic. From following celebrities on social media to WhatsApping titbits of gossip to friends in between bites of dinner, this is one way to satiate our appetite for anything Bollywood and a much-needed distraction. But, crucially, it is about spending hours on a late-night Internet search about what they are up to when not indulging in a new script. Have they mastered a new hobby? Are they occupying themselves with an online learning course? What are their secret quarantine activities?
Recently, the very talented Bhumi Pednekar revealed that she has been enjoying a new-found passion: hydroponic farming (soil-less gardening).  She is learning this new skill under her mom, Sumitra Pednekar's guidance. Bhumi stated that like many others she is indulging in some environment-friendly quarantine activities while self-isolating. She even has built a sustainable garden with her mother, catchnews.com reported.
"My mom and I always wanted to have a hydroponics garden of our own where we grow our own vegetables and can have a fully sustainable lifestyle. We wanted to have a garden to table lifestyle at home and we are both happy with the progress," revealed Bhumi.
Pednekar also said that this quarantine has made her get into learning the science of hydroponics and understand the essence of what conservation of environment can truly mean. "I have been working closely with my mom during this time. I'm proud that our garden can now produce food for two days of the week! I have tried to be closer to nature during the lockdown and it has made me realise that we can become completely self-sustaining as a community and do our best for its preservation," said the face of the initiative 'Climate Warrior.'
As a fan of her glamorous avatar, I was stunned watching Katrina Kaif wash a sink full of dirty dishes. In another fun post on her official Instagram account, Katrina picks up a broom and sweeps the floor.
She wrote: "Day 21 -One day at a time guys.......we all gotta do our part........ m apparently @isakaif part is to give commentary and pro tips while seated. Gotta mix it up ..... this is seriously good exercise btw #stayhome #helpoutathome (sic)."
You can catch Katrina doing all sorts of chores and think that it's just us being a househelp to our mothers.
READ: She drives an auto, aims for the IAS: Yellamma from Bengaluru
Rakul Preet Singh acing an inverted aerial yoga pose is all of us who are fitness conscious in the lockdown. "Health to me is not just physical but also mental and emotional well-being. How joyful and happy you are at all times irrespective of the external factors determines your health. Making the right choices is the key and if you haven't already started then do it now. We need to be healthy more so now than ever before!" Rakul Preet shared glimpses of her workout on Instagram.
Queen Kangana Ranaut spent her Sunday with her family. She was snapped sitting in her garden and spending the time with her family, who can be seen sitting on the grass, with the mountains beaming down at them, playing cards in her hometown Manali.
Also read: Migrant Workers On The Move: Harsh Reality Of COVID-19 Lockdown
Deepika Padukone is learning to play a piano during the lockdown. Husband Ranveer Singh shared a picture of the superstar on Instagram stories, giving us a peek into Padukone's quarantine project.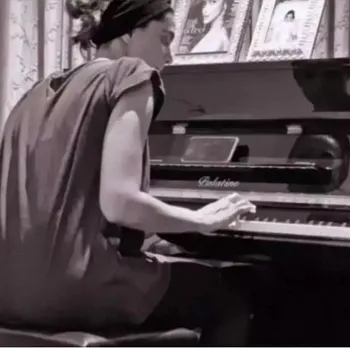 Deepika Padukone is trying to learn to play the piano during the lockdown
PC Instagram
Feature  Image Credits: Amar Ujala