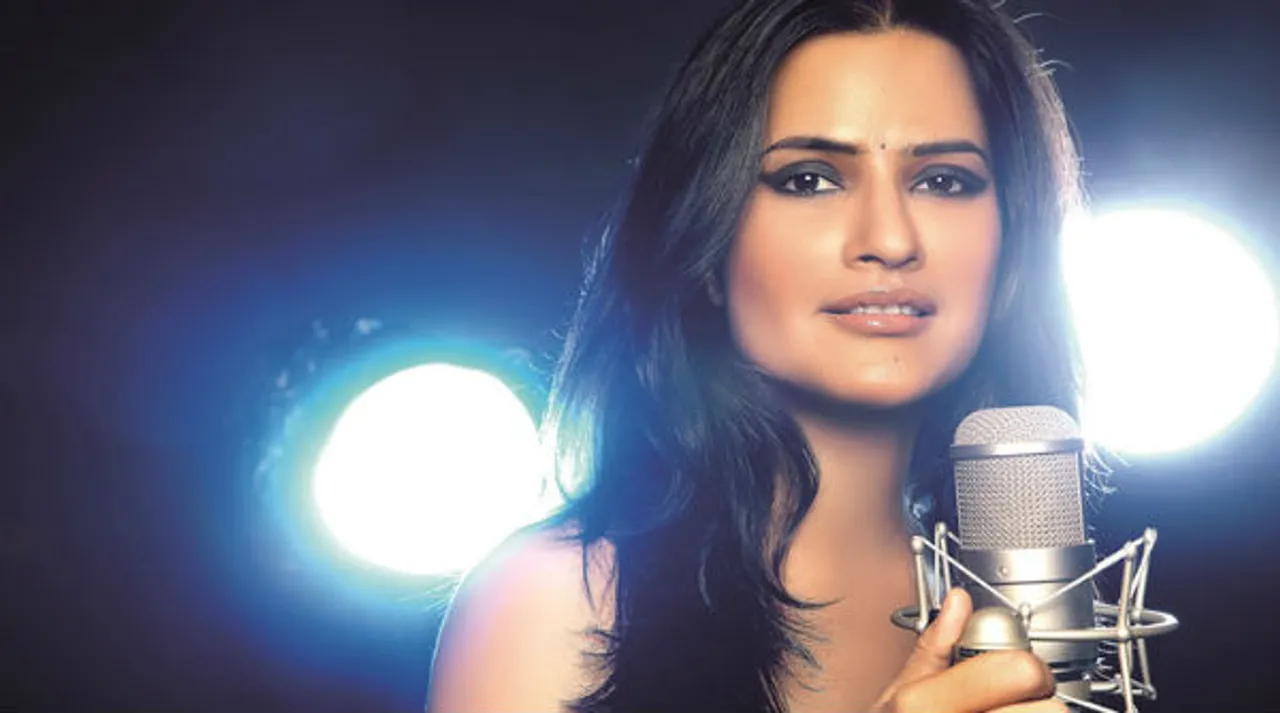 Singers celebrating World Music Day 2021: Amidst the ongoing pandemic music has been a big healer.
Today, on the occasion of World Music Day, 2021, we all have noticed our social media feeds overflowing with our favourite singers humming a few lines and wishing their followers a bright and melodious time ahead. Also, while we think of the healing power that music has, let us not forget to thank all lyricists, composers and singers whose efforts go into making a song.
Here's how Bollywood's vocalists are celebrating World Music Day this year.
5 Bollywood Singers Celebrating World Music Day
1. Shilpa Rao
The Khuda Jaane singer, Shilpa Rao sang Maaye Ni Meriye for her Twitter family with her brother Anurag playing the piano. She said that music was their first education. They learnt music before academics and it made them better human beings. Rao also wished a happy World Music Day to all her fans.
Maaye Ni Meriye ☺️
Music was our first education. @anuragnaidu88 and I first learned music before academics. It is the whole world in itself for us. It made us better human beings. From us to you our music is all we can share, have a great day. Happy #WorldMusicDay 🤗 pic.twitter.com/f00TrxXCPP

— Shilpa Rao (@shilparao11) June 21, 2021
2. Sona Mohapatra
Sona Mohapatra posted a video singing Ghane Badra to celebrate the Indian Monsoons on World Music Day.
𝙂𝙝𝙖𝙣𝙚 𝘽𝙖𝙙𝙧𝙖 to celebrate the Indian Monsoons on #WorldMusicDay !
🍃🌦 #SonaMohapatra @OmGrownMusic #Original pic.twitter.com/aG9PRlUnjo

— Sona Mohapatra (@sonamohapatra) June 21, 2021
3. Richa Sharma
Richa Sharma too wished us a Happy World Music Day with a jaw dropping video clip from one of her performances. Check it out here.
#HappyWorldMusicDay2021 🎶 pic.twitter.com/1hGlXC9WgC

— Richa Sharma (@TheRichaSharma) June 21, 2021
4. Tulsi Kumar
The Paaniyon Sa singer Tulsi Kumar chose to sing one of Arijit Singh's well-known numbers Roke Na Ruke Naina today. She said that she had been waiting to cover it for a long time and what could be a better day than World Music Day!
Have been wanting to cover this beautiful melody for the longest time so thought of doing it today ❣️ What better day than the World Music Day 🎵

Happy World Music Day everyone ❣️
Music produced by Sayantan Dutta ! pic.twitter.com/AFkiCI29eV

— Tulsi Kumar (@TulsikumarTK) June 21, 2021
5. Neha Kakkar
Taking to her Instagram handle, Neha Kakkar said that music has made her who she is today. It is her inspiration and one true love. Kakkar then wished a happy World Music Day to all her fans.
Why is World Music Day celebrated?
World Music Day is celebrated every year on June 21 all around the world.  This day conveys the message of encouraging young and amateur singers and musicians to perform. It was first celebrated on the Summer Solstice in France in 1982.