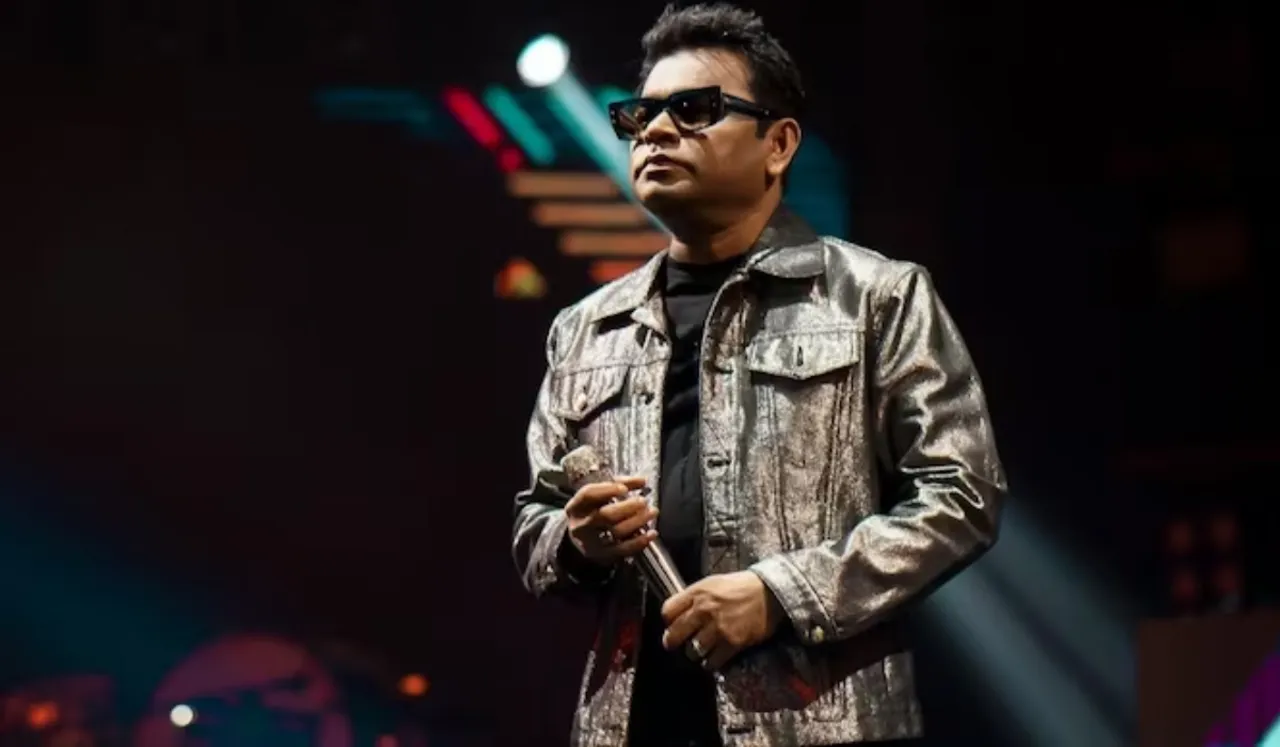 AR Rahman has faced a barrage of criticism in the past few hours following the mismanagement of his 'Marakuma Nenjam' concert. The evening for the female attendees ultimately transformed into a distressing and nightmarish experience, and many are coming out and sharing their stories.
AR Rahman's Marakuma Nenjam concert faced criticism due to poor crowd control by ACTC Events, the event management company. The company's generic apology did not appease fans.
Women Recall H
arrowing Experiences At Marakuma Nenjam
A female attendee informed The Quint that she lost count of the number of times she got "groped on" the day. After a while, she gave up and didn't try to defend herself. She attempted to push them away and even resorted to punching them, but they continued to touch her. So she had no choice but to stand still.
She is one of several women who have come forward to share their accounts of alleged harassment and molestation during their attendance at ARR's Marakumma Nenjam concert in Chennai's ECR.
Another woman shared how she got a panic attack, and what happened next was worse than it. She shared that she approached a man, whom she respectfully addressed as Anna (brother), to ask for directions to exit the venue due to a panic attack. She was groped by that man as he made eye contact with her, and suddenly his hand was on her chest. It was a "horrific, traumatising" encounter that will haunt her forever, she said. 
Following numerous individuals sharing their harrowing experiences on social media in the days following the incident, AR Rahman extended an apology and pledged to address the issue. Now, his daughters, Raheema and Khatija, have utilised social media to come to their father's defence.
Daughters Raheema, and Khatija Defend Composer
In response to the allegations that Rahman was involved in a concert-related scam, his daughters Raheema and Khatija shared an infographic on social media. This infographic is a direct response to those who voiced concerns about Rahman's involvement in the concert. It includes information about his past concerts and how the proceeds from those events were contributed to charitable causes.
 AR Rahman's Apology
 In an interview with The Hindu, Rahman expressed his regret over the concert's management issues. He described it as a tsunami of people and love that overwhelmed them. Rahman, focusing on his role as a composer, hoped that everything else would be handled smoothly. He acknowledged that the response exceeded their expectations and mentioned that they are currently collecting data for a surprise for fans.
Safety, especially for women and children, was a significant concern for Rahman, given the circumstances. He refrained from assigning blame but emphasised the city's expansion and the growing passion for music and art. He shared, "Right now, we are just terribly disturbed, I don't want to point fingers at anyone." Rahman detailed what went wrong during the concert, explaining that the organisers had set up around 46,000 chairs. Some sections remained unoccupied, leading the police to assume the venue was full and close it. He admitted to having little control over the management system and underscored the importance of artists taking a leadership role in contractual arrangements.
Reflecting on the incident, Rahman considered 'Marakuma Nenjam' a 90 percent success and a 10 percent loss. Despite the chaotic situation, he appreciated the overwhelming energy and love from Chennai. He remained ambitious about making Chennai an arts capital and emphasised that people attend concerts for him, regardless of the organisers.
He acknowledged the need to think beyond just the musical aspects of a concert and promised to address the issues to prevent a recurrence. He said, We will face this and fix it because every soul is important to me"
---
Suggested Reading: 'Why Jawan Has So Many Female Actors' Asks Fan; See SRK's Response