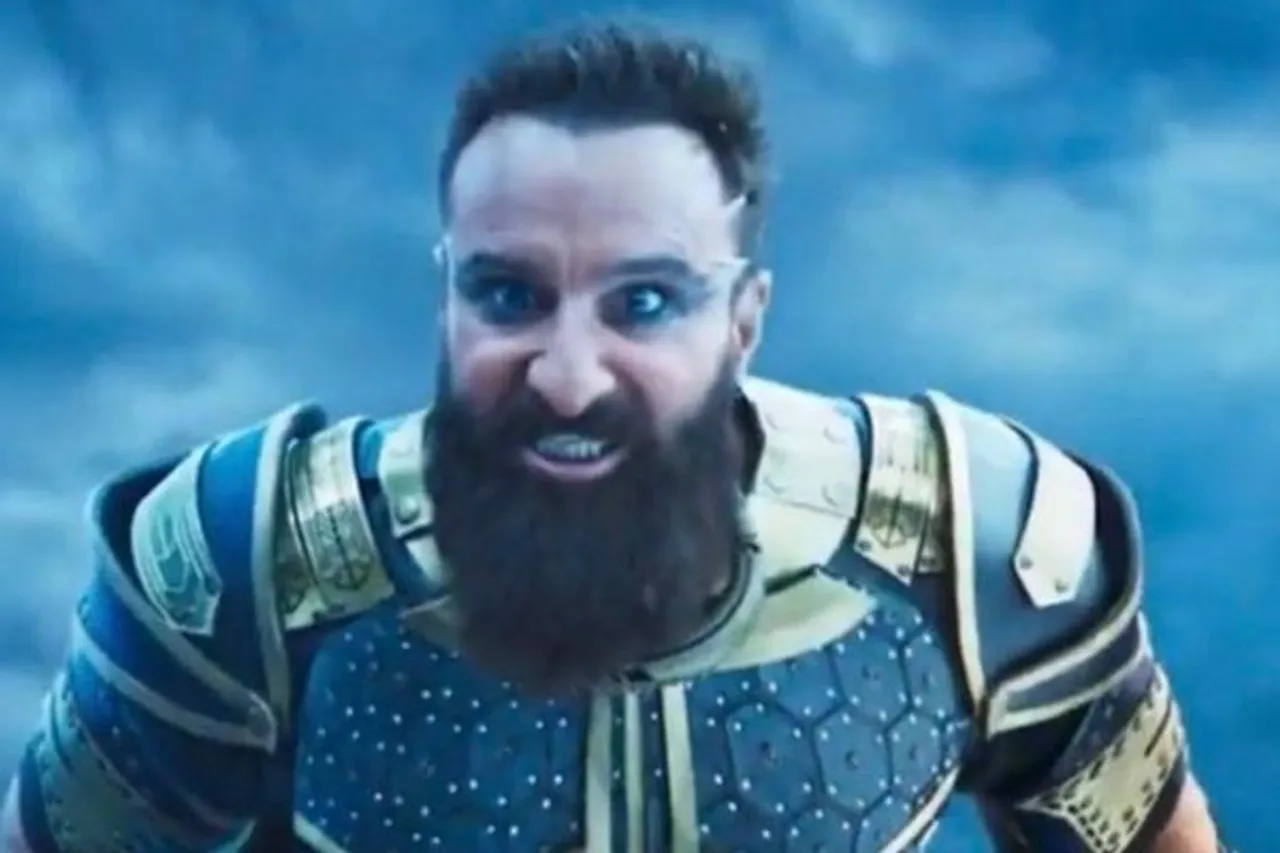 Adipurush has been trending for several reasons, earlier it was for Kriti-Sanoon and Prabhas Chemistry and their rumoured love. Now it has hit by the "boycott" trend. Adipurush, starring Kriti Sanoon, Prabhas and Saif Ali Khan landed again in huge controversy. Netizens have expressed outrage over Saif Ali Khan's portrayal of Ravana in the movie.
Netizens took an objectionable stand based on the Lord Ram myth that has not been well received by the general public.
Adipurush Boycott Controversy
The ">trailer of Om Raut directorial Ramayana-inspired film Adipurush was released on Sunday, 2 October. The teaser did not go down well few political people and twitter users. They objected portrayal of Ravana and Hanumana. They objected portrayal of Ravana as a long bearded spiked haired villain. Madhya Pradesh home minister Narottam Mishra objected lord hanumana's look in leather belt attire.
In a report, Narottam Mishra pointed out that, "Film has objectional scenes in the film, which is not in good light. What verses described of Hanuman, is nothing like that shown in the teaser. Hanuman never wears leather belt, it is wearing earrings with curly hairs, holding thunder and flags in hand."
Earlier, on teaser release, VFX of film attracted criticism. The CGI-heavy teaser drew criticism for its poor quality visual effects, which included portraying Saif Ali's character as having ten heads like Ravana. One of the biggest visual effects firms in India, who did  VFX in the movie Adipurush, urged that they are not at fault.
Responding to backlash, Om Raut said that he was disheartened but not surprised with the negative reaction to the film's teaser and the VFX in it.
Trade analyst Taran Adarsh tweeted on Monday that Ajay Devgn's studio, NY VFXwala, has issued a statement separating itself from Adipurush. "Leading VFX studio, NY VFXwala has clarified that they have not worked/are not working on the CG/special effects of Adipurush. An official note on their behalf clarified, 'we are putting this on record because we have been asked by a few media people," read Taran Adarsh's tweet.
Few users responded to both VFX and Character Designing. Some praised the teaser, many criticised.
A user tweeted, Ramayan or any Marvel film? This movie needs to be banned from release just not boycott as it's tampering our greatest ancient culture.
Image Credit- Twitter
The VFX in Adipurush has been compared unfavourably to those in Brahmastra, another mythology-based, CGI-heavy film, and the teaser has been derided as appearing "animated". A user wrote,"#Adipurush CGI is BAD, really Bad. As a hobby VFX artist, I'll breakdown what went wrong in detail. Single biggest reason is OVER CONFIDENCE. Here's what I mean by it."
Another user seemed to be Shah Rukh Khan's movie Ra. One as he compared it with Adipurush's VFX and wrote, "I don't know what the heck was with VFX of #Adipurush But here's VFX of #Raone movie of @iamsrkreleased in 2011"
A user wrote, "Even the shoes worn by Ram in Adipurush are an insult to Bhagwan Shree Ram. Shree Ram wore paduka not these type of leather Spartacus sandals. Everything about this movie is demeaning to Hinduism."
---
Suggested Reading:s From 'Maja Ma' To 'RamLeela' : Movies With Strong Matriarchs