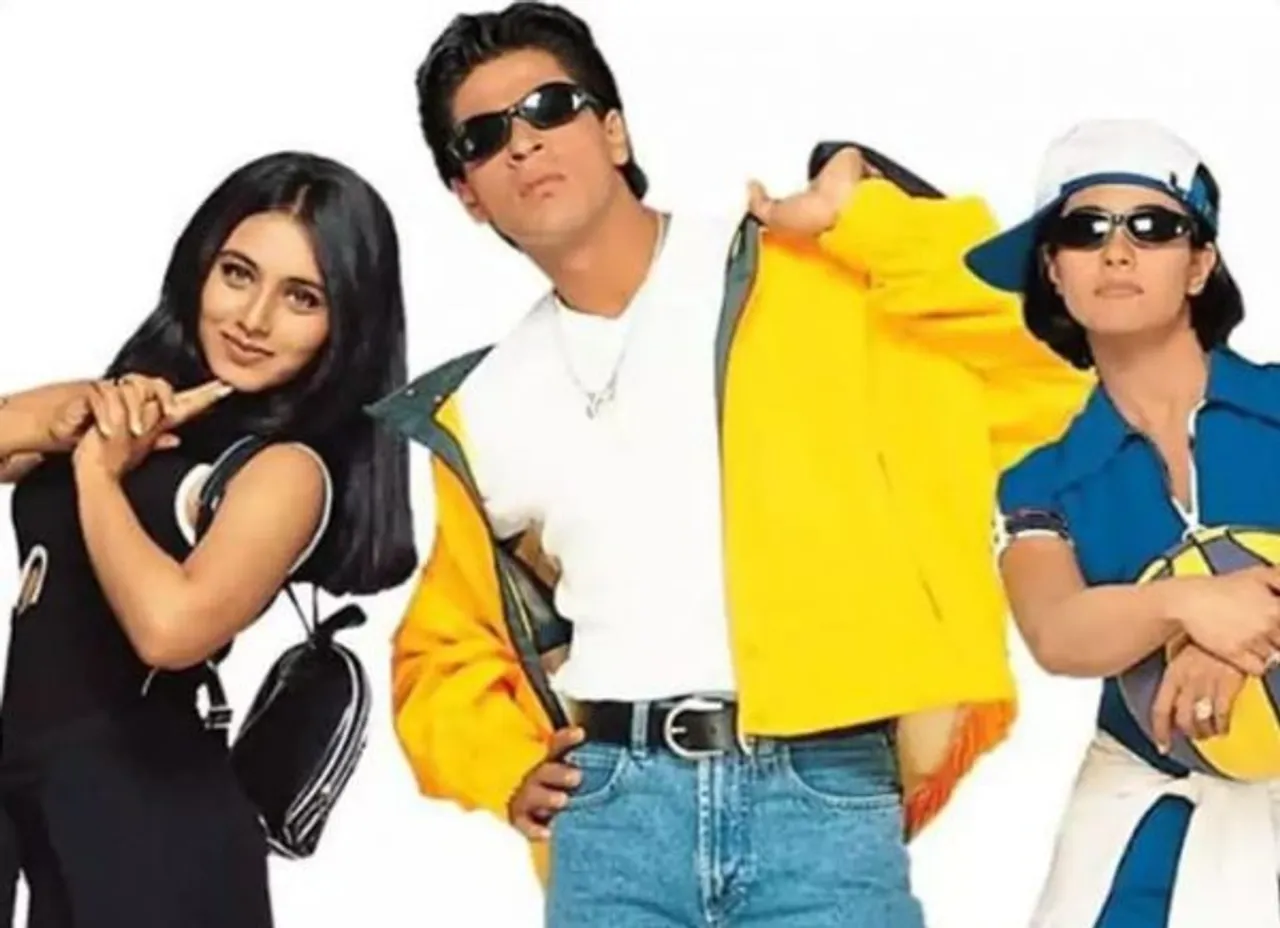 Stereotypical Bollywood brides: How films portray women has changed over time. From being mere eye candy to leading a movie, the role of women has undergone some change. But no movie is free from the tinge of sexism and stereotypes are particular pronounced in the case of films showing brides.
Let's have a look at some brides from Bollywood films who appeared empowered but fall prey to their social conditioning.
Five stereotypical Bollywood brides who need a lesson in feminism
1. Anjali (Kuchh Kuchh Hota Hai)
Anjali starts off as "tomboy" who hates being called a "woman". Over the period of time, she transforms herself into someone who is more "appealing". She grows her hair, wears makeup and puts on sarees instead of jeans. Impressed by her, her best friend Rahul, who couldn't fall in love with her in college, suddenly wants her to be his life partner.
Why do we need women to fit the conventional standards of beauty for men to find them attractive? Anjali doesn't overtly reveal it but the audience well understands that Rahul's inability to love her was the reason behind her makeover.
2. Anjali (Kabhi Khushi Kabhi Gham)
Rahul married Anjali at a time when she lost her father. Though he did love her but he took the step because he wanted to support her family financially. No, it's not mentioned anywhere in the movie but is implied very well and Anjali just followed Rahul without taking a stand for herself. Next, we know how brutally Yashvardhan refused to accept her as his daughter-in-law. Despite that, she treated him no less than god! Is it always fair to forgive people who do you wrong simply because they are your elders?
2. Aarti (Shaadi Mein Zaroor Aana)
Aarti was surely an unconventional bride because she ran away from her wedding to follow her dreams. But do you remember when she asked for Satyendra's "permission" to work after marriage? This just proves how even liberated women place their husbands at a pedestal. They believe their husbands have an authority to "allow" them to take important life decisions.
4. Supriya (Kaabil)
What starts off as a progressive story of two blind people falling in love and getting married, slowly turns out to become a story that seems too dated for the modern-day audience. To begin with, Supriya initially appears to be an inspiration for blind women with dreams. Someone who is an independent working woman quits her job after marriage, perhaps to drive home that she could now depend on Rohan financially. When she undergoes the tragedy of being raped twice, she blames herself for it and dies by suicide. We are once again reminded that in India, a rape survivour's loved ones are seen as greater victims than the survivour herself. Read more on Kaabil's regressive story line here.
5. Preeti (Kabir Singh)
Not much needs to be told about the deep rooted misogyny in Kabir Singh. We know how Preeti acts as a puppet in Kabir's hands and accepts all his assaults without raising a question. Though her father gets her married to the man she did not love but at least he was not an embodiment of toxic masculinity like Kabir. However, Preeti probably was too much in love with the dominating Kabir. So she left her husband and returned to him. What was the entire point of the movie?