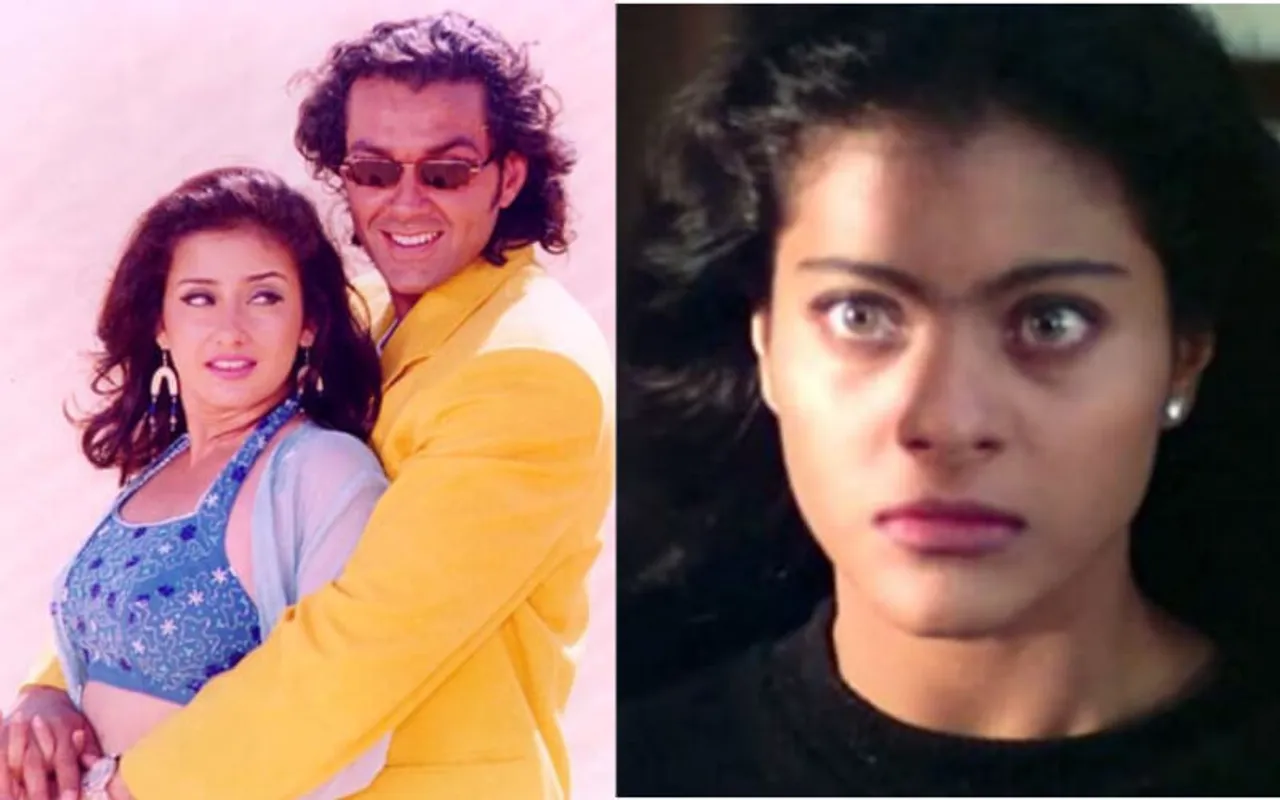 When Rajiv Rai's Gupt was released on this day 25 years ago, it created a frenzy among viewers. This was the pre-smartphone, pre-affordable internet and pre-social media era, so the chances of spoilers from the film making it to the public were slim. And yet, I remember seeing a poster of the film in my local newspaper with a plea to viewers to not reveal the film's suspense to those who hadn't watched it yet.
25 years later, when I sit down to write this piece, I still feel that plea nudge at my conscience - don't give the killer away! But just what was it that makes Gupt one of the most popular Hindi thriller films ever? While some parts of it may have not dated well, it is amusing how Gupt's climactic reveal remains solid. Even if you re-watch it, that final moment of reveal makes your heart skip a beat.
*Spoiler Alert: If you still haven't watched Gupt and care about who the killer is in this thriller film, you better stop reading now.
Alright, with that disclaimer in place let us get down to business and talk about what makes Gupt a cult Hindi thriller film. Do you remember that eerie background score in a woman's voice? Or those peppy songs by Viju Shah that sustained the film's overall suspenseful feel? Of course, the credit should also go to the film's writer and director Rajiv Rai for his out-of-the-box thinking.
Perhaps one of the biggest reasons why Gupt remains a case study in how to make a good desi thriller is its final twist that no one saw coming. Kajol is the killer. There I said it. Gupt was perhaps the first commercial blockbuster that featured a female killer who strikes multiple times and a violent one nonetheless.
What is Gupt about?
However, the same night, Sahil's step-father gets murdered and our hero is convicted of his murder and sent away to jail. The rest of the story follows Sahil's struggle to find out who is the real killer while the number of bodies continues to pile high as he gets closer to the culprit.
---
Suggested Reading: JugJugg Jeeyo Straddles Between Comedy And Gravitas, But Ends Up Trivalising Infidelity
---
Gupt is not without its fair share of problems. We have two women pining for one guy, with one of them willing to give her life for him, whereas another one proclaims she can take a life for him. The film furthered the idea of obsessive love and romanticised violence in the name of mohabbat. Also, what was that weird scene where Sheetal climbs into Sahil's bed while he is asleep and almost kisses him?
25 Years Of Gupt: A suspense that holds its ground even today
Despite its flaws, Gupt works as a film due to its songs, pace and final twist. Now, this wasn't the first film that portrayed women as violent killers. However, unlike Simi Grewal's Kamini in the 1980 film Karz, Gupt's "villain" is a repeat offender and isn't motivated by greed, but by rage and love. Not only does the film give us our first mainstream Hindi film woman killer with more than one murder under her belt, it also doesn't shy away from gore and blood in doing so. There is a stereotyping of women in entertainment as dainty, who are averse to violence, or any sign of it - like blood. And here we have a woman wielding a knife, with a diabolical smile on her face, stabbing people left right and centre.
The film, in a way, paved the path for ruthless women killers that we would get to see in coming decades, be it Urmila Matondkar as the unnamed psychopath in Ram Gopal Varma's 1998 film Kaun, or ">Tabu in Sriram Raghavan's highly enjoyable thriller Andhadhun, which came out in 2018. Raghavan seems to have a soft spot for women killers as he also made the 2004 film Ek Hasina Thi, featuring Matondkar, which captured the journey of a wronged woman on the path of revenge and brutality.
While one wishes that the film is never remade (we have had enough or remakes, reboots and sequels), some things could have been done differently with Gupt, which would have helped it withstand the test of time in all departments. Having said that, this was a 90s film and we have to tune our expectations accordingly if we watch it today. But that's the beauty of films, you can re-watch films with a renewed gaze, acknowledge all their problematic aspects and still have a good time.
The views expressed are the author's own.