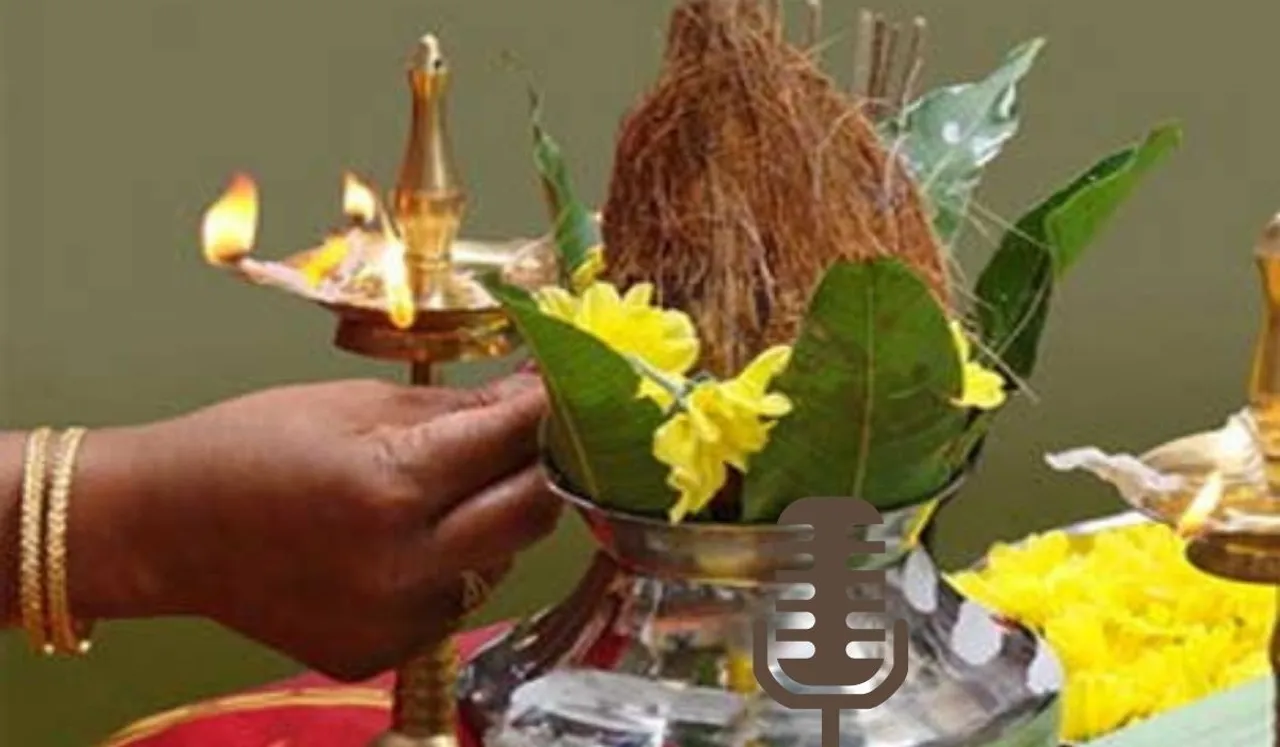 On December 10, Hindus in India will be celebrating Utpanna Ekadashi. This Ekadashi is celebrated on the 11th day of Krishna Paksha in Marghshirsh month. On this day, devotees offer prayer to Goddess Ekadashi, who is believed to have born on this day, and Lord Vishnu. Utpanna Ekadashi is celebrated on different days in different parts of India. While North India celebrates it during Marghshirsh month, Andhra Pradesh, Gujarat, Karnataka and Maharashtra celebrate it in Kartik Month.
How Is It Celebrated?
On this day, devotees observe a day-long fast and consume food on the next day. Some devotees begin the fast a day before also by consuming only one-time saatvik meal. Eating rice, pulses and grains however are prohibited for all. Prayers and bhog are offered to Lord Krishna, Goddess Ekadashi and Lord Vishnu. Some people perform charity by offering food, money, clothes and other essential things to Brahmans and poor people. It is believed that the devotees who want to observe fast on Ekadashis of the year should begin with Utpanna Ekadashi.
Also Read: Devutthana Ekadashi: Understanding Tulsi Vivah From Feminist Perspective
Story Behind Utpanna Ekadashi
According to Hindu Mythology, Utapanna Ekadashi marks the celebration of the birth of Goddess Ekadashi and the victory of Lord Vishnu over a demon named Munru. However, a legend says that Goddess Ekadashi was a form of Lord Vishnu who took birth especially to defeat the demon. After fighting a 10-year-long battle with Munru, Lord Vishnu couldn't defeat him and rested for a while in a cave out of exhaustion. Then, the demon planned to kill the deity while he was asleep. It was then that Goddess Ekadashi appeared and slaughtered the demon.
Watching From The Feminist Lens
The legend behind Utpanna Ekadashi is quite interesting. It not only points out towards the gender fluidity of a person but also shatters the idea that only men are the demon slayers. Hindu mythology is the most interesting philosophy of life. If you delve deeper in its mysteries, you will find how Hindu gods rarely identified with a particular gender, accepted transgender and to some extent homosexuality also. Lord Vishnu can also be read as a gender non-conformist deity. He reincarnated as Ram who was an ideal man on the earth. And it was again Lord Vishnu who converted himself into Mohini and Ekadashi.
Moreover, these mythologies defy the categorisation of roles, duties and appearances based on the gender of a person. By embodying both the feminine and masculine identity, Lord Vishnu tells us that there is no strict binary of masculine and feminine. Which attribute you exhibit, depends on choice and the necessity of the situation.
Also Read: Papankosh Ekadashi. Know Its Meaning, History And Significance