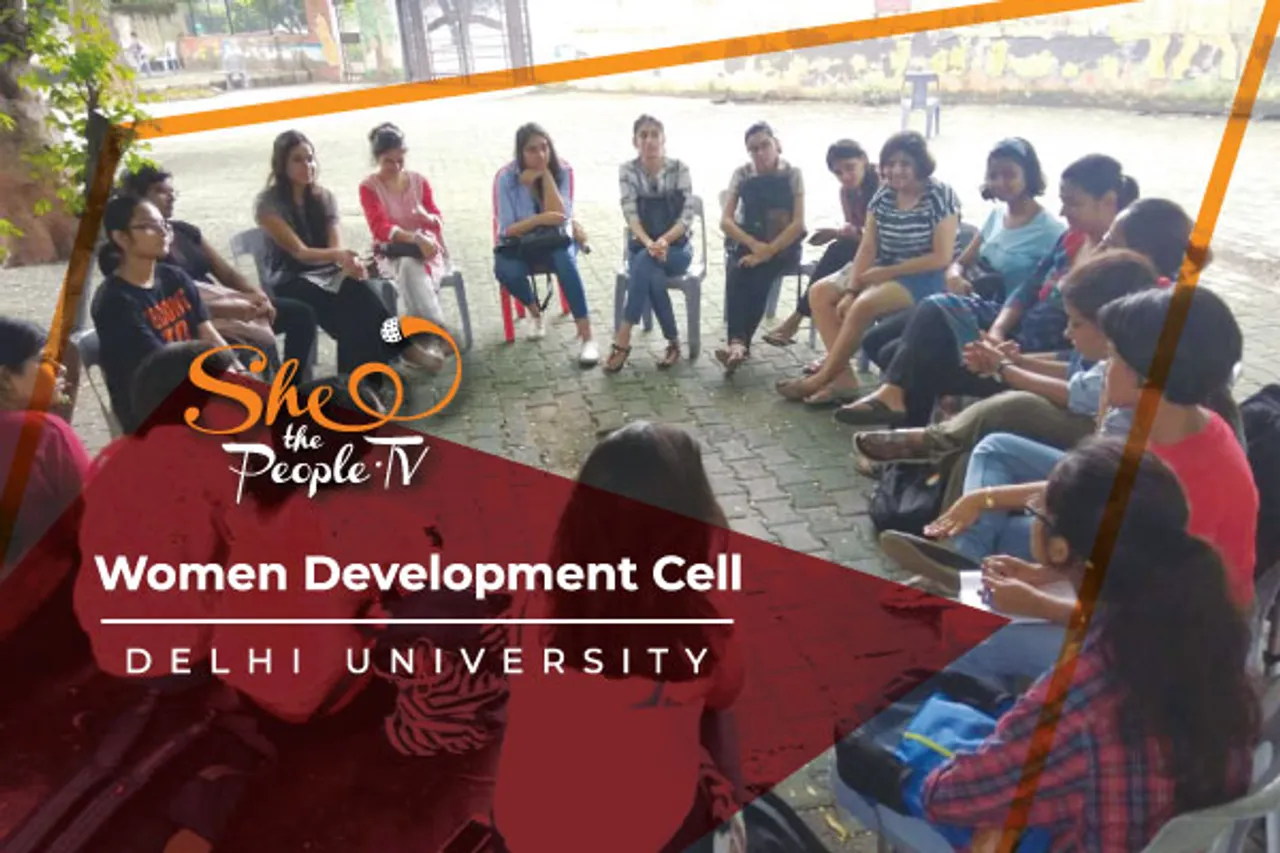 Women Development Cell was a result of 1997, Supreme Court judgment on Vishaka Guidelines. After which mostly all the colleges and universities adopted and formed the 'Women Development Cell' (WDC). Delhi University's Lady Shree Ram College was the first one to set up WDC in their college, in 1985. The cell does not only provide a medium for women's voice but it also helps to sensitise students around the gender issues. For years now WDC has played a major role in character development in students. Let's take a look at how and why it is so important to have WDC in each college.
Various events conducted by the women development cell
In order to make students aware about gender issuesand social biases, the WDC hosts a series of activities to provide a space for students to share their experiences. The cell also conducts various programs along with civil society groups and generating dialogues to restructure social space around us. Throughout the year, the cell helps to organise interactive sessions, workshops, & events in which students can actively participate.
"The cell moves forward with the goal of providing a platform for sensitisation & empowerment. We hosted sessions like: 'Gender & Caste Issues of Marginalization' & Consent with girls 'Gotta Know India'. Besides the sessions & open house discussions, we also had a workshop on 'Online safety with the center for social research," said Anoushka Parija, of Miranda House.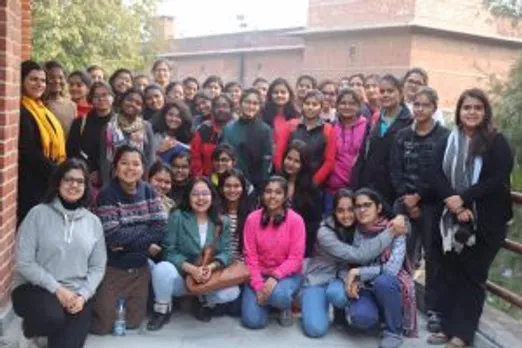 Workshop on Online safety with Centre for Social Research, Miranda House.
Diksha Goel, General Secretary of Indraprastha College for Women said, "We have a dynamic women development cell in our college. We host events like: 'Let's Talk; #377inTheGutter' and 'Gender Construction- exploring gender and sexuality." We also organise workshops such as 'Sex Education' in collaboration with the author Aditya Gautam and Dr. Aastha Sachdeva." The societies of Delhi University work in harmony to socialise and aware it's students. As Diksha said, "In collaboration with the Queer Collective of Miranda House & Simulacra (film & photography society of IPCW) 'UNMUKT' was organized. It was an event to celebrate love in all forms, with the theme of 'Love without boundaries."
Let's talk session: section 377, IP College for Women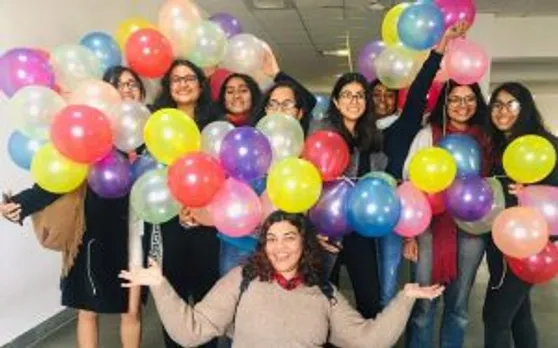 Unmukt, IPCW
Personal transformation within students
Students who join this group witness personal transformation within themselves and a change in perspective towards society. It provides an open and safe space for unbiased and liberal discussions concerning women. "This cell helps in becoming a support mechanism for students in college along with providing them awareness and knowledge. It also provides information about other collectives and support groups. The Internal Complaints Committeeand the Gender Sensitisation Committee, which is coordinated by the cell, helps indirectly providing students with legal services and support in cases of sexual harassment. A number of students have been able to bring their cases to these bodies," said Anoushka Parija.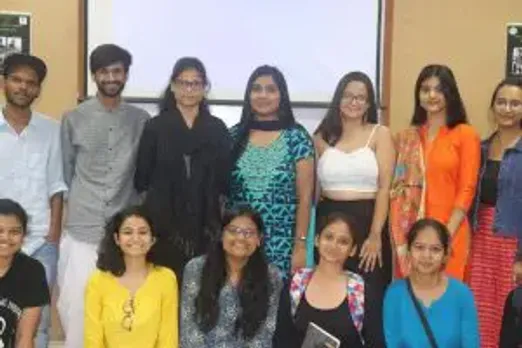 Session on Gender and Caste: Issues of Marginalization, Miranda House.
WDC gives you an opportunity to discover more about your sexuality. "For me personally, WDC has helped me a lot in finding and defining my identity. I have been a part of it since the first my year. I have attended a lot of conferences and workshops on gender, sexuality, empowerment, etc., organised by WDC. They provided me with a space to learn about topics I didn't even know existed and to ask questions unafraid. It has helped me form opinions, rethink my sexuality and become more confident," said Diksha Goel.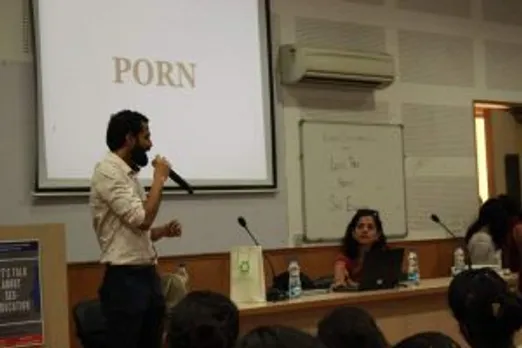 Sex education, IP College for women
Read Also; Why All Colleges Must-Have Women Development Cells
WDC via its organised events has been a source of information and a safe space. They can talk about things that are anywhere else considered taboo. Some of the students also join because of their own experiences with abuse and discrimination. WDC is a place where they can help others.
Positive outcomes of WDC
To curb the eve-teasing and harassment for female college commuters, a special ladies bus was introduced. With the mutual efforts of WDC of Kamla Nehru, Gargi & Jijabai colleges, a ladies Special Bus- Route 544has been inaugurated.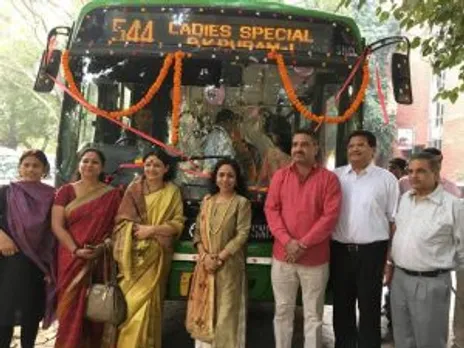 Ladies Special Bus- Route 544
The WDC not only helps you explore and understand about sexuality but it also helps you to be sensitive towards the other section. Students, especially from outstation feel safe under the organization of WDC as it ensures them a place to raise their voice.
Divya Tripathi is an intern with SheThePeople.TV