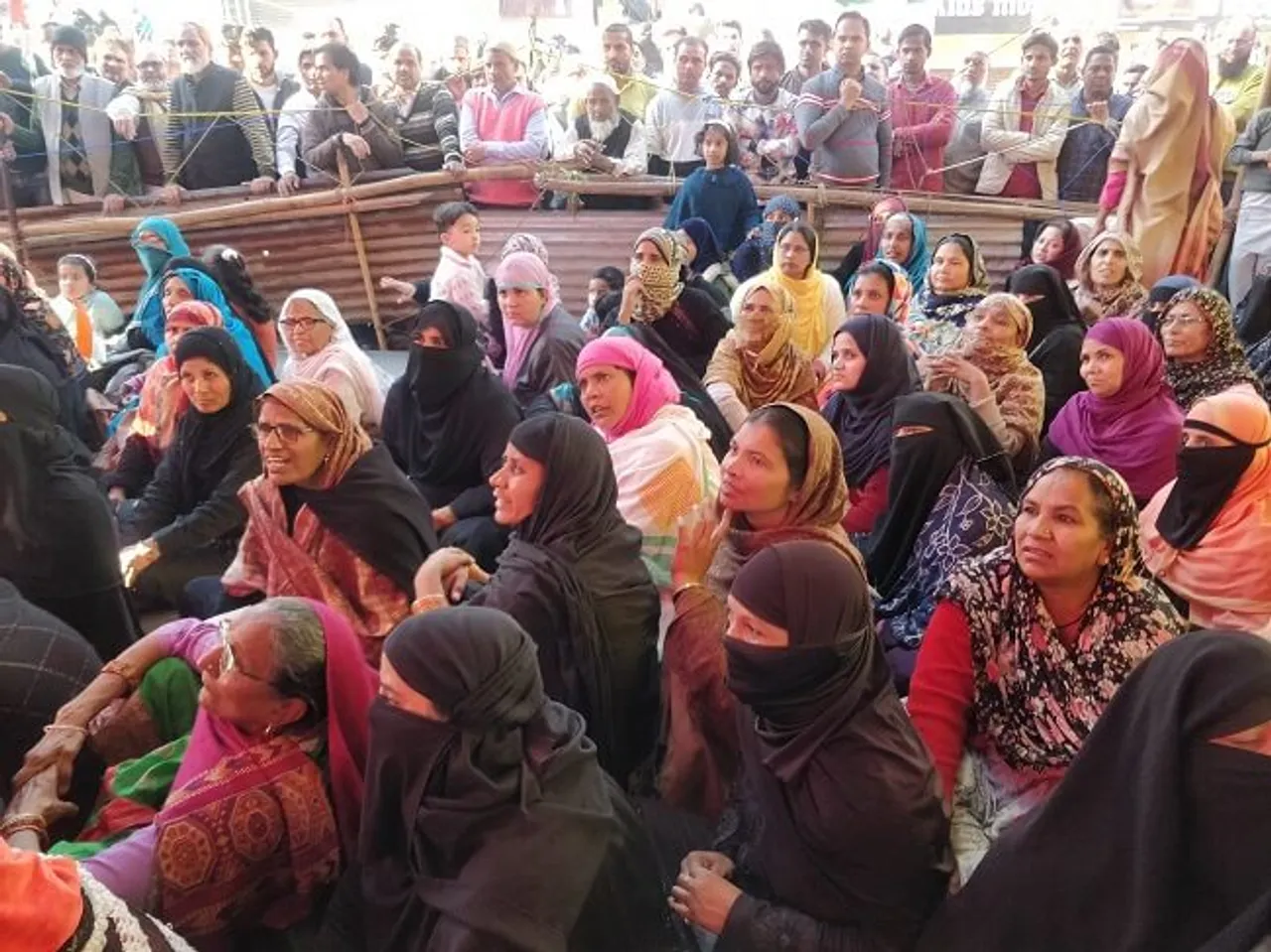 After 63 days of the iconic Shaheen Bagh protest led from the front by women of the neighbourhood has finally caught the attention of Home Minister Amit Shah. Shah recently said that the people of Shaheen Bagh can take an appointment and discuss CAA with him. Women of Shaheen Bagh have decided to march till home ministry Sunday at 2 p.m. and meet Shah over their demand of revocation of the citizenship amendment act and written promise and National Register of Citizens (NRC) and National Population Register (NPR) will not be implemented countrywide.
The official handle of Shaheen Bagh on Twitter said in a tweet that the protestors have given a written appeal to the police to rally to the home ministry. While  protestors have agreed to have a dialogue with Shah, they are certain they won't go in a small group but all women will march in solidarity with a demand charter asking to revoke CAA.
Also read: Mother Whose Infant Died From Cold Rejoins Shaheen Bagh Protest
#शाहिनबाग - अपडेट
कल (16-Feb) दिन के 2 बजे, हम सभी प्रदर्शनकारी शाहीन बाग से पैदल मार्च करते हुए अमित शाह से मिलने उनके ऑफिस जाएंगे। सभी लोग जो उनसे बात करना चाहते हैं मार्च में शामिल होंगे। अपने मार्च के लिए हमने थाने में लिखित रूप से दे दिया है।#ShaheenBaghProtest pic.twitter.com/xfckqRanKd

— Shaheen Bagh Official (@Shaheenbaghoff1) February 15, 2020
"We will all be marching peacefully towards the home ministry. from Shaheen Bagh. He had invited us to come so now we have given him time for tomorrow and expressed that we are ready to meet him. But he cannot expect us to come in a small number that 10-15 women go to his office and we have a dialogue within closed doors. No, all the women sitting here have a right to meet him. Every woman will go with their children. We have asked the police to give us security because the way Jamia students were beaten up, we cannot let that happen to us," says  Nazia Khan who is a school teacher and have been protesting in Shaheen Bagh since the first day. She says that this is the first time she has taken part in the protest.
On how it feels about Shaheen Bagh grabbing Shah's attention, Shabana says, "He never thought of us even once when we were sitting here in the chilling cold weather. Everyone including mothers of toddlers to 90-year-old women has been sitting outside on roads and he showed no concern instead his ministers said all kinds of demeaning things about us. When all of us have been sitting outside since the beginning then why will a small delegation go to meet him? In fact, instead of calling us, he should have come to us and met us."
Another protester who calls herself "Shaheen of Shaheen Bagh" says, "This law is against India and our constitution that's why Shaheen Bagh stands against it. It is not an issue of Shaheen Bagh alone, it is the matter involving the entire country and that's why this protest has gained popularity and now women are standing up against CAA across the country and many more Shaheen Bagh are springing up in different places."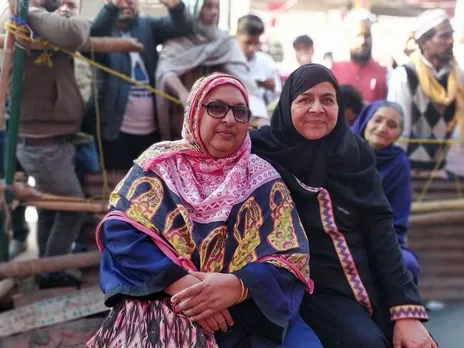 Dadis of Shaheen Bagh
He is like our father and so I hope he will understand us and revoke this unconstitutional law, believes Shaheen adding that we have been wanting our Home Minister to listen to us since the beginning but he delayed it.
An 80-year-old protestor Rafeekan, who comes to Shaheen Bagh every day as her son drops her at the protest site in the morning and picks her up in the evening, is all set to go to the home ministry with this demand. She says, "We just want him to give it in writing that the government is revoking CAA and we will stop protesting. I will only go to meet him when everyone goes together, Why will I go alone? I will stay here with all these women."
Dadi of #ShaheenBagh ready to meet @AmitShah says she has been coming to the protest every day despite being a heart patient having four operation and nerve blockage. Hear straight from her what she wants and how she sees Shah@SheThePeople @Shaheenbaghoff1 pic.twitter.com/XKix54zcVI

— Poorvi پوروی گپتا 🌈 (@PoorviGupta08) February 15, 2020
"He will have to agree to us as we have been sitting here for all these days. He will know our side once when he sits outside on the streets like us. The government has tried to taint us very badly and peddled rumours of women sitting at the protest site for money and Biriyani. If he comes here to talk to us, we will treat Shah very nicely. If not me then my sister has given birth to him so we will give him a hug and he will have to agree to our demands," says Rafeekan.
Also read: Shaheen Bagh's Gul Bano Protests For The Secular India She Grew Up In
While some protesters are ready to march and meet Shah, some feel that he should have come to them. Meanwhile, the Ministry of Home Affairs (MHA) said that there is no meeting fixed for Sunday between Shaheen Bagh protestors and Shah, TOI reported.
On 13 Feb, Shah was on a panel at the Times Now Summit in Delhi where he had said anyone having doubts around CAA can book an appointment with him at the MHA and he will be ready to meet them within three days.