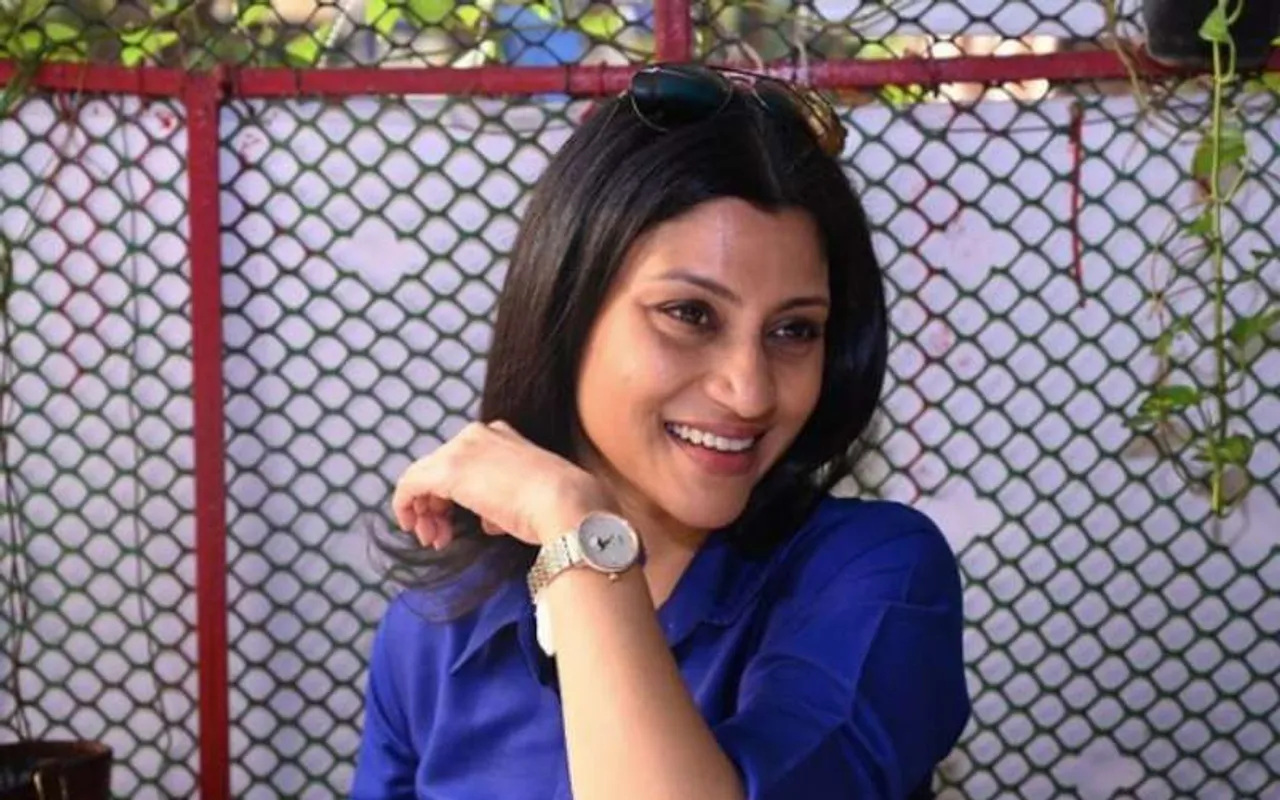 Konkona Sensharma on COVID-19: The actor in a candid chat with SheThePeople opens up about her journey as a film actor-director, how the industry holds up certain beauty standards and what the world outside looks like right now.
Sensharma recently appeared in the Netflix anthology Ajeeb Daastaans in the role of Bharati Mondol, a fearless, self-assured, upward-looking, onward-moving queer Dalit woman, in the third short Geeli Pucchi directed by Neeraj Ghaywan. Her character and portrayal received widespread applause, held up as the most nuanced among all shorts.
Pondering on the layers to Bharati, Sensharma says, "We all have several identities. I always say I'm a mother, an actor, an Indian, a Bengali, an atheist, a woman. We're not operating on one identity, they all inform each other. Bharati's character was not flat and because of the intersection of all these identities."
"There is not just one way to be a woman": Konkona
She adds that intersectional stories have been missing in mainstream Hindi cinema because "we have normalised a particular kind of culture" shown on screen that is largely upper-caste and male-gazed. Bringing diversity to the process of filmmaking will impart it profoundness too.
Ghaywan, who also directed the internationally acclaimed 2015 film Masaan, with its multi-hued commentary on caste, brought his vision to Geeli Pucchi by not victimising Bharati's character. "She is someone from a marginalised community but... She has been given a lot of power... I felt very liberated, very empowered playing Bharati," Sensharma says. Read the full interview here.
">Watch: Konkona Sensharma in conversation with SheThePeople
Konkona Sensharma on COVID-19, helping with resources online, and accountability
Meanwhile, alongside the praise she is being showered with for Bharati, Sensharma's social media profile reflects multiple posts around the grim COVID-19 situation India is currently grappling with. The Lipstick Under My Burkha actor has been amplifying resources and emergency requests as well, joining the hundreds of netizens doing similar social services online. See how people are helping here.
Amid the crisis, debates about inaction on the part of A-list Bollywood celebrities and the unpreparedness of government administrations have attracted much heat. On whether she thinks it fair when film and other public figures are expected to speak up during crisis such as this, Sensharma says, "Social media is not the only place these battles are being fought. It's a very small section."
"It's a warzone on Twitter right now and I'm glad it has been a lifeline": Konkona Sensharma on COVID-19 and the resource database it has become
She goes on to say, "It's amazing when we're able to form this kind of network and amplify each others' voices... that's the best part about social media." Read about some online COVID-19 warriors here. 
"It would be great if people who have a large reach and a large fan following on social media could help and amplify. Why some people choose not to do that, I'm not sure," Sensharma says, adding, "but I would rather focus on other things."
Holding those in power accountable is what we must focus on, the actor says. "Particularly political leaders. They cannot be holding rallies at this point. It's criminal negligence."
The Election Commission drew immense flak this year for allowing rallies and large gatherings in poll-bound states like West Bengal. In only the conclusive phases of the Bengal polls, were roadshows banned last week. More here. Political parties, however, continued to conduct rallies in Telangana on Wednesday ahead of the local body elections, even as social distancing protocols went for a toss in the face of rising cases. Our COVID-19 coverage here.