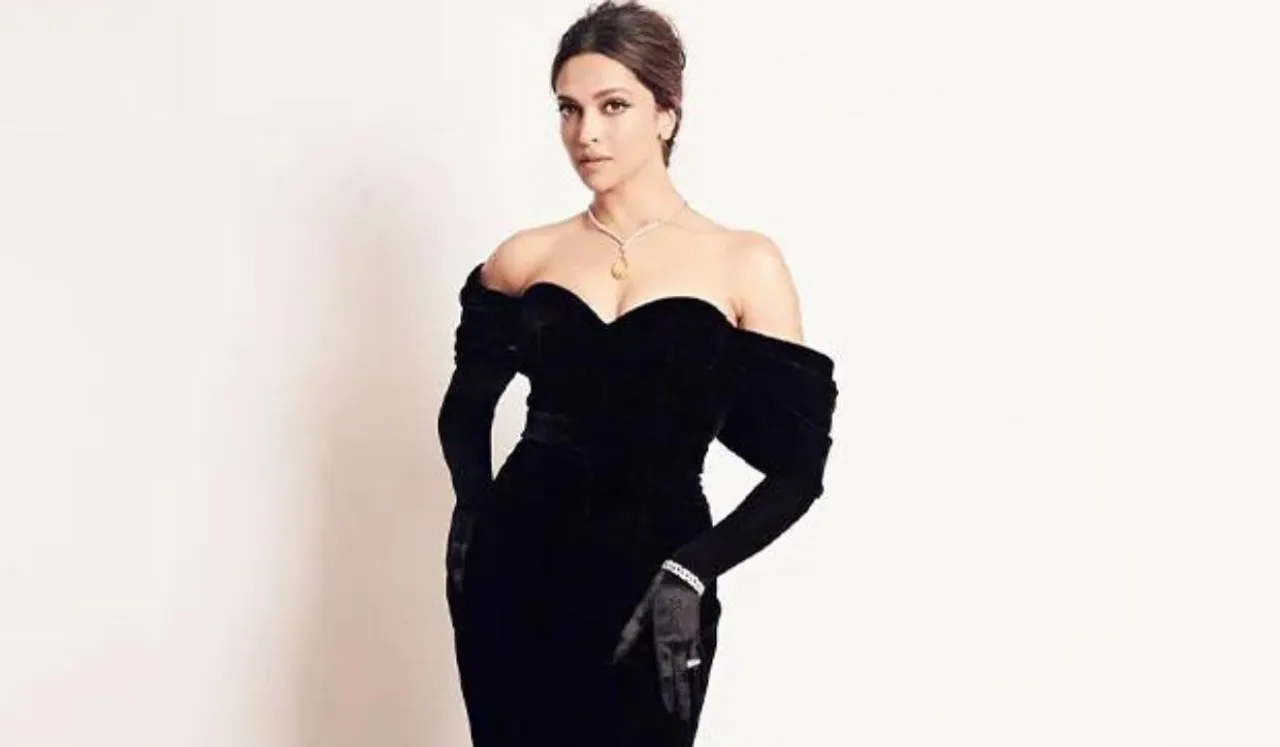 INDIA has had its most stupendous week at the Academy Awards ever, with three all-Indian productions being nominated for an Oscar statuette, and two of them winning it.
'Naatu Naatu' the catchy dance number from SS Rajamouli's RRR, composed by MM Keeravani won Best Original Song. And two sparkling women brought home the Best Documentary Short Film – director Kartiki Gonsalves and her producer Guneet Monga of Sikhya Entertainment.
The third nomination was for Shaunak Sen's 'All That Breathes' in the Best Documentary Feature Film. This is all very thrilling for the country that for several years made the maximum number of films in the world.
Deepika Padukone at Oscars 2023
But wait, can we ignore Deepika Padukone as a presenter at the Awards, in her vintage glamour, giving Audrey Hepburn vibes? She is only the third Indian to have presented at the Oscars, after Persis Khambata in 1980 and Priyanka Chopra in 2016. Padukone wore Louis Vuitton, the behemoth fashion label, of which she is the global ambassador. She also wore an ice-sized Cartier sapphire and diamond necklace, and her now-world-famous dimples.
Padukone's presence here, as a major Indian movie star and as the global face of Louis Vuitton, the world's biggest luxury brand, is no less of a mean feat.
Especially so since her appearance here was mere weeks after she delivered the biggest blockbuster of Hindi cinema ever in 'Pathaan', a film where she plays an equal counterpart to the hero.
Padukone has slowly, and perhaps a little unsteadily thanks to much political bullying she's had to face, become the biggest Indian star internationally. The last few years have seen her in some terrific, even pathbreaking cinema. She has also grown to be a successful producer, a renowned and consistent mental health advocate, and, very importantly, proved she's a woman who speaks her mind and will stand alongside those fighting for civil rights.

Success is a relatively easy achievement if you are a good-looking woman in Bollywood. It helps that Padukone is hugely talented too, with multiple blockbusters in her roster, honing her craft with every film (her performance as a possessed woman in 'Chennai Express' remains one of the best comedy performances ever).
There's still so much more to this brilliant and beautiful woman. She first spoke of her battle with depression in 2015 and founded The Live Love Laugh Foundation which continues to advocate mental health. In January 2020, in the heat of the activism against the controversial Citizenship (Amendment) Act, Padukone made an appearance at the centre of the protests, the left-leaning Jawaharlal Nehru University in New Delhi, and stood quietly next to protesting students in support.
Her silence spoke the loudest, especially since so many celebrities have been bullied into submission. Padukone faced the wrath too, when calls to boycott her next film 'Chhapaak' succeeded in keeping audiences away from the movie.
As an international star, Padukone's face adorns the high streets of Paris, New York and London. Besides Louis Vuitton, she is also the global face of Cartier, Levi's, Qatar Airways, and Adidas. Last year, she also launched her own skincare line called 82°E, pronounced 82 East. She was invited to be on the Cannes Film festival jury in 2022 (the last Indian to be invited was Vidya Balan in 2013) and attended the Paris Fashion Week just a few days before her Oscar appearance.
Perhaps it is just incidental that she is also married to a massively successful movie star. Ranveer Singh and Padukone, who met while filming Sanjay Leela Bhansali's 'Goliyon Ki Raasleela- Ram Leela', dated for seven years before they married in 2018.
The two make for Bollywood's leading power couple – both have consistently occupied a spot in the Top 10 list of India's most valued celebrities according to the Duff & Phelps annual reports. Singh and Padukone have starred in several well-received films together, but their off-screen chemistry rivals their onscreen magic. The couple is always photographed holding hands, giggling at a private joke, and often twinning in coordinated colours. He is often seen driving to the airport when she travels for work commitments.
Speculation about their private life is relentless, unpleasant and unwarranted. When she left Mumbai for the Oscars, online trolls commented on how he was being an opportunist by "using her for her clout".
The last year has been filled with deliberations on their marriage, with several conjecturing whether they are only together for the sake of their public image. She's had an affair, say some. He's having so many affairs, say others. They are both egoistic and arrogant, say many. It's over, echoes everyone.
The couple, meanwhile, puts their heads down and goes to work. When they show up together, they make sure they are the most loved-up people in the room. And when they are by themselves, it's really nobody's business.
Padukone's many many successes and strengths as a working woman and as a humanitarian need to be celebrated. Whether her marriage to Ranveer Singh is fabulous or not, is just ancillary.
If the private life of the country's biggest movie star, and an international celebrity to boot, is not spared, what hope is there for the rest of us?
Views expressed by the author are their own
---
Suggested Reading: Problem Isn't Madonna's face, It's Her Never-Say-Retire Sexiness