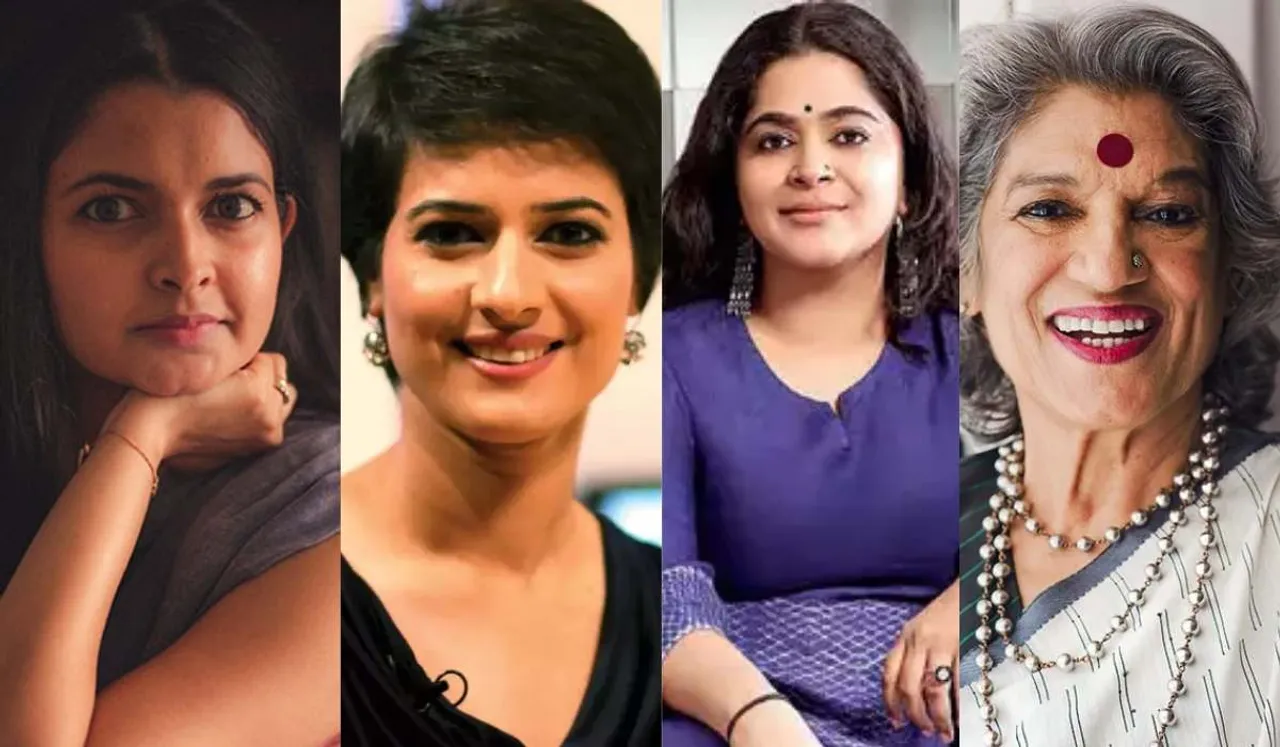 Women Writers India: The year 2021 has been a challenge that no one had prepared us for. In times when our patience and tenacity are being tested, both on daily and long-term basis, a lot of us have turned to things that bring us comfort, and offer an escape from the reality. One such escape for a large community is the habit of reading, and Indian women writers haven't disappointed in 2021, picking up daring subjects and weaving intriguing narratives.
With the aim capture the essence of what writing and publishing has been like for authors in recent times, SheThePeople was back with its latest addition of Women Writers' Fest. The festival that has moved online owing to the pandemic showcased panels of diverse subjects. A much lover thespian who recently came out with a memoir, a renowned film director who penned her debut novel and journalists offering strong political and social commentary with their non-fiction and fictional works. This edition of the festival was graced by writers Dolly Thakore, Anindita Ghose, Ashwiny Iyer Tiwari, Kala Ramesh, Shobhana Kumar, Aparna Shewakramani, Kavita Kane, Ira Mukhoty and Divya Arya.
The journey to write a book starts with an inspiration. For some authors it's a subject that propels them to write a book, for others, the must arrives in form an interesting character or a plotline. Speaking on what inspired her to pen a book, journalist Anindita Ghose, author of book The Illuminated said, "I would credit Arundhati Roy for a writer like me to believe that an Indian woman could write for the world. I am very proud that I could give myself the privilege to write a book. I started writing this in 2015."
Another author who came out with her debut book this recently is filmmaker Ashwiny Iyer Tiwari. Speaking on her journey to write Mapping Love, she expressed her admiration for writers through generations and their commitment to the craft. "I have had huge respect for centuries for novelists. Through civilisations, and wars, we have seen a writer puts her or his thoughts to express to communicate their stories, what's happening around them. For me, going back to the medium of writing, and being solely responsible for it, felt like a journey into myself."
Often authors draw inspiration from their own life experiences and in many cases they end up resonating with numerous readers, forming an intangible bond between those who have read the said book and then author who penned it. Was this the case with Ghose as well? To this she responded, "I have noticed that women get asked more whether their books were biographical. Somewhere there is a sense that men write from pure imagination and women from their lives. Intention was never to out someone or reveal these identities." The journalist further added, "Everything is from the life around me yet nothing is from the life around me. I feel, as I write more books, it helps me think more about it. The story is about a mother and daughter yet I feel it's neither my mother and I am not the daughter yet I feel I am both. So that's how complicated it is."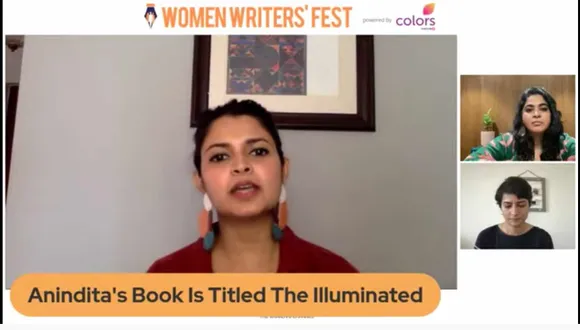 One the most sought after speakers for the eve was thespian Dolly Thakore, who came out with her memoir Regrets None in 2021. She said, "It's not just wonderful to be on SheThePeople's show but I want to say, "I am SheThePeople. I started writing my book in 1982 and I have been writing it since. I kept writing every ten years, adding my experiences and talking about how women are evolving. Am in awe of women today and especially I wish I could be like young women are today. I just want to say to all the women out there, just grab every single opportunity that comes your way."
During the panel Writing The Modern Woman, authors spoke about how they go about writing the woman protagonists and the themes they explore.
Sudha Nair, talks about touching upon the topic of homosexuality in her romance novel  Strictly at Work and says, "My job as an author is to uphold different aspects of the society and we rationalise our thoughts to the reader. We have a very judgemental society, many people want to push the topic of homosexuality away, I am just putting out all the points of view."
Kanchana Banerjee's book Eye On You surrounds around how social media an technology can be misused. For understanding this she said "I followed a lot of people I don't know from the younger generation. And realised that they update almost by the minute  and wondered at the amount of digital footprint they are leaving without being aware."
Tanushree Podder spoke about if women characters have to confirm to the archetypical ideas. The author who came out with the book The Girls in Green said "there is no such expectation for the modern woman of the city. She shares in her book she has a girl from Haryana who joins the armed forces without her father knowing about it. She is a footballer too."
In the panel titled, "Incredibly Powerful Women In Indian Mythology" we had two authors who have been on a mission to highlight the lesser known women's voices of mythology and of history.
Kavita Kane who came out with the book Sarasvati's Gift said, "More than the genre mythology fascinated me as a subject. As English Literature students we do get educated about what mythology as a literary tool means. The epics and the Puranas are so dynamic and palpable even now. While I was reading Ramayana, I was more interested in Urmila than Sita. Even though women generously populated the epics, we do not get to hear their stories. We know them we see them but we don't register them at all."
Ira Mukhoty who came out with the book titled Song of Draupadi said, " It was her daughters who prompted her to pick up mythology as a genre. When I was looking inspirational stories of Indian women, as what was available was largely western, there weren't many. When was I looking at stories to tell them and what caught my eye was Mahabharata, which is so textured, complex and multi-layered."