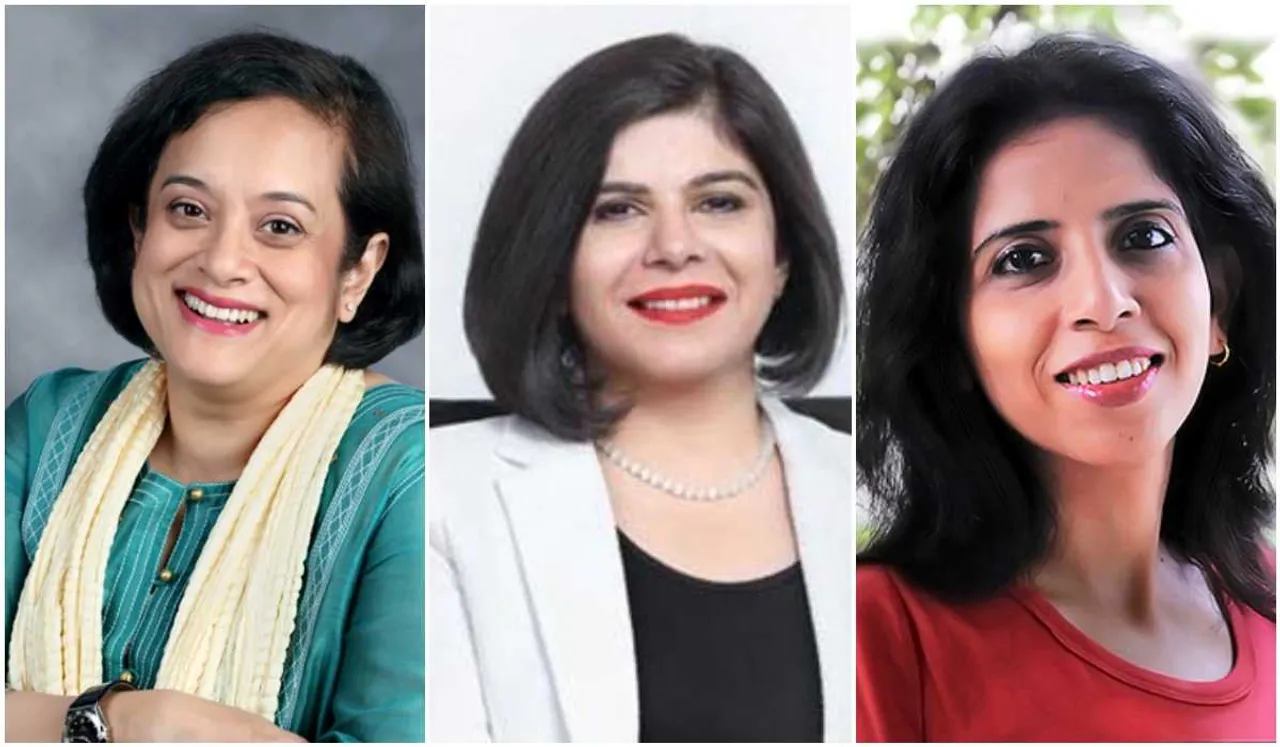 Women and leadership: Ever since she was born, Debjani Ghosh was told by her parents that she was the best thing that happened to them. Cut to years later, when she is among India's top tech industry veterans and the first woman to head the National Association of Software and Service Companies (NASSCOM) in the company's three-decade run. The latter identity, however, is not what she chooses to use as a definitive portrait for herself.
"For me, my gender has always been my strength and asset. I strongly believe that when it comes to work and professional journeys, gender doesn't play that much of a role. You have to understand your gender, accept your gender, stop fighting your gender," she says in an ">interview panel with SheThePeople's Women Writers' Fest.
She says she grew up in a gender-agnostic extended family, where among the presence of many brothers under the same roof, she always believed she was the strongest of them all. A prominent industry leader today, she says that that belief was important in shaping ideas about herself.
But are all women able to tap into that inner potential? Though India surprisingly ranks third on a global chart of women working in senior managerial roles - 39 percent against the world average of 31 percent, as per a Grant Thornton report this year - gender diversity in workplaces remains a yet unresolved issue. The balance is tipped seriously in favour of men.
Nirupama Subramanian, a leadership development coach and author of Powerful: The Indian Woman's Guide to Unlocking Her Full Potential, also present on the panel, says the key to boosting female leadership lies in urging women to realise the power that lies within. 
---
Suggested Reading: Main Daan Ki Cheez Nahi: IAS Officer Breaks Sterotypes By Rejecting Kanyadaan At Wedding
---
"The words women and power have rarely been used together," she says. That, as told from experience, such few women were in positions of power was one of the reasons she wrote her book that released earlier this year; it contains nuggets of guidance for women to live in their own essence and honour the "wonderful uniqueness" they harbour.
"It's only by accessing our inner power that we can exert power in the outer world."
Ghosh, for whom power is best described by an Amanda Gorman quote - "There is always light, if only we're brave enough to see it. If only we're brave enough to be it" - says the key is not seeing your gender as a weakness. "Once you've done that, it's all about how much you know and are able to use that knowledge to drive change, create value, which gives you the defining moments of your career."
Shilpa Ajwani, a leadership advisor and the founder of unomantra, a business consultancy, who is moderating the panel, raises the significant point of many women, even today, failing to recognise the intrinsic power and leadership capacities they possess, due to a variety of reasons. What can be done to leverage that power to its full potential?
Subramanian points out that a change in parenting, modified to a more sensitive understanding of a world seeking to move towards a gender-equal status, is imperative. "If you hear from your childhood that you can do anything you want, you will turn out differently. If you grow up as an unwanted girl child, that's going to severely impact how you grow," she says.
---
Suggested Reading: Women Writers At Home And Abroad: Changing Notions of Identity And Belongingness
---
Ghosh is a standing example of how this narrative plays out. The encouragement and support from her family were decisive factors in the self-confidence she could afford to build. A large chunk of the female population in India is still unable to actualise, or even realise, that situation, which is most ideal. Because, as Subramanian points out, several social circumstances exist that pull women back from maximising their careers.
Deterrents (threats of punishment if women cross the domestic threshold) and divides (women pitted against women) are only a couple of the multiple strategies that have been employed to exercise control over women and regulate their participation in the workforce. World Bank data from this year shone a distressing light on the reality of female labour participation in India falling to 16.1 percent, among the lowest rates in the world, during the pandemic.
"There's a war for talent today," Ghosh says. "Every sector is desperately trying to find people with the right skills. And it's not just aptitude, it's also attitude. The number one priority for a woman interested in building a career in the digital economy has to be skilling."
As industries shift gears after having hit pause during COVID-19, Ghosh says this is the best time for company CEOs to ditch the old and embrace the new. This would be critical in bringing positive change to greater gender representation within companies too. She suggests, "Change your diversity lens from numbers to culture."