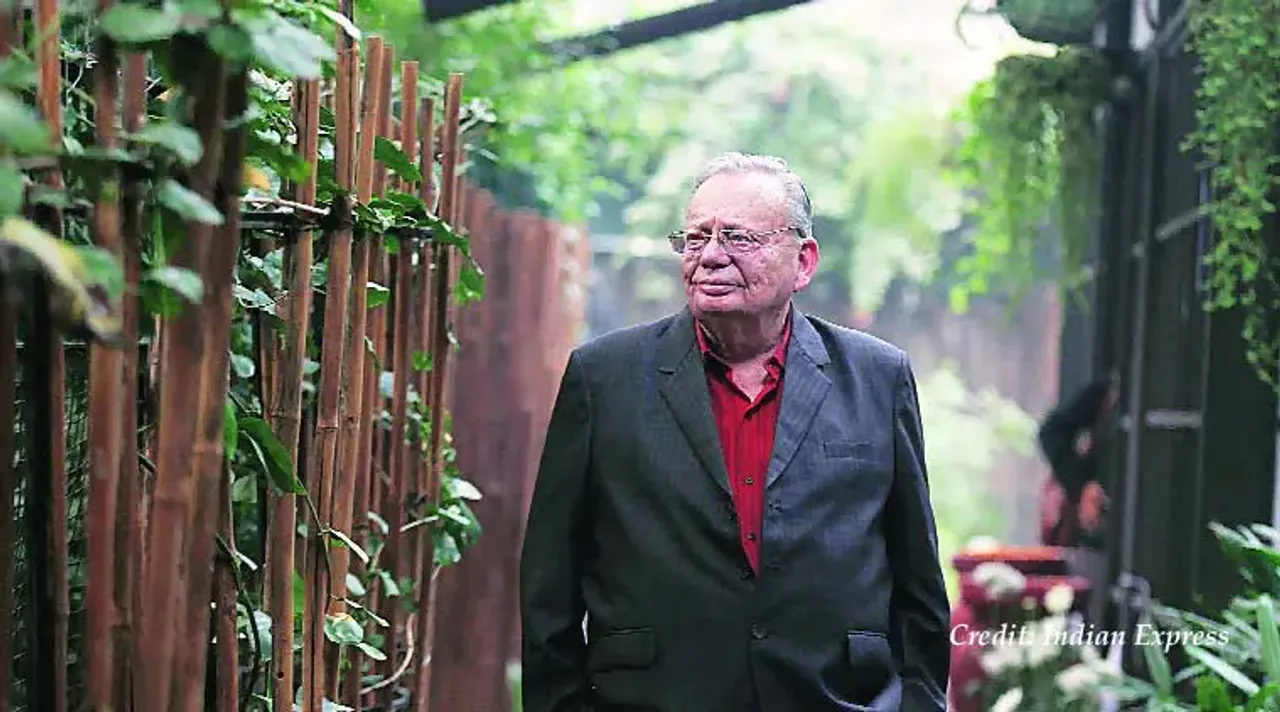 Ruskin Bond books have been an invariable part of growing up for mothers of my generation. Whether reading it on your own or as text in school we have come across this legendary author's work in some form or another. In most of his stories and novels, he talks about nature, the hills, ghosts and often touches upon the consequences we might have to pay for the commercialisation of natural habitat. A lot of his writing talks about the growing up years and the inner turmoil of childhood and adolescence. 
The author's popularity can be gauged from the fact that many of us made a trip to Mussorie to get our books signed where you could find the author sitting and signing the books in a quaint little book store. Bond now lives in Landour. 
Here is a list of some of the classics by Ruskin Bond which can be part of your kids reading list.
The Cherry Tree
The story of a grandfather and grandson teaches very important lessons on patience and resilience. Rakesh's journey with the Cherry tree and finally getting a sweet cherry teaches the virtues such as persistence that we need to have in adversity is a great lesson for young children. Rakesh is all of eight when the story starts, as he plays the role of a parent to the tree his journey and the small and big upsets and accomplishments make it a great read.
Buy it Here
The Blue Umbrella
Bindya, who live in the Ger, is in love with her blue umbrella which was gifted to her by a Japanese tourist. What happens when an old shopkeeper Ram Bharosa, who sells Coca-Cola with no ice, tea, curd and sweets also wants it? This one has been made into a Vishal Bhardwaj film and is also available as an Amar Chitra Katha picture book.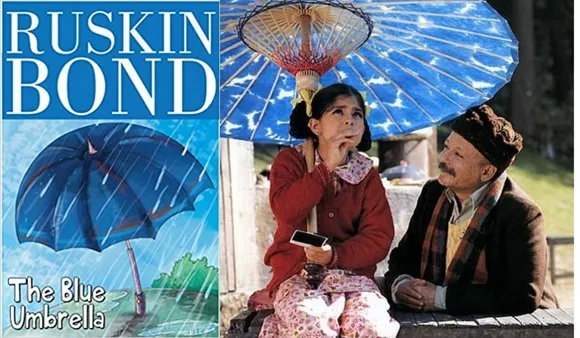 Buy it here
Ghost Troubles
The humorous story is about a "Pret" (ghost) that disturbs the Tonga riders and throw stones or seeds at the bicyclists and makes them fall. The narrator is a young boy who lives with his grandparents and enjoys watching how the ghost troubles others. But there's a catch- only the little boy can see the Pret. Eventually, the tree is cut to get rid of the spirit. But what does that mean for the mischievous spirit and the boy?
Some of our recommended books for kids:

Rusty the Boy from the Hill
Rusty the protagonist lives with his grandparents Dehradun. The story is set in the pre-independence era. The not so adventurous little boy has to deal with his grandfather's pet python and the quirky Uncle Ken. Visiting his father in wartime Java, Rusty narrowly escapes enemy bombardment and survives a plane crash in the Arabian Sea. Unexpectedly, Rusty has to leave Dehradun behind. This volume of Rusty stories is the first in a series.
Buy it here
---
Suggested Reading:
Life history of Ruskin Bond And Why Little Things Make For Greater Charm Of Writing
---
The Room on the Roof
This coming of age story is about Rusty, an orphaned boy of Anglo-Indian descent. He is unhappy with his life at his guardian's house and longs for freedom. His guardians want him to grow up as an Englishman. Finally, he makes friends with Somi and Ranbir.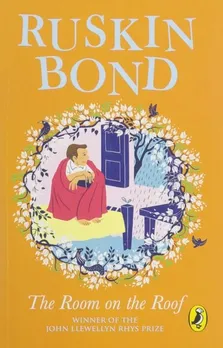 Image Credit: Penguin Books
Rusty runs away from his home with Somi, who gets him a job as an English teacher for Kishen who is Mr Kapoor's son. This is where he gets his room on a roof. Mr Kapoor is a drunkard and Rusty falls in love with his wife. At the end of the story, Kishen plans on opening a chaat shop and Rusty becomes an English professor. A wonderful story that explores the dilemmas of adolescence and early adulthood.
Buy it here
Crazy times with Uncle Ken
Who doesn't have a crazy uncle! A story that will be easily relatable for many. "Uncle Ken was one of those people who went through life without having to do much, although a great deal seemed to happen around him," is what the author says about his uncle. Rusty's misadventures with Uncle Ken provides a huge dose of laughter.
Buy it here
The Great Train Journey
Travel always creates opportunities for learning new things by observing details. The Great Train Journey is a collection of fourteen short stories around the theme of train travel. It talks about things that fascinate kids as they travel- the platforms, the people, the train tracks and so on.
Buy it here
How to be a Writer
What is it that a person requires the most to become a writer? The great author in his characteristic way writes about what it requires to write. This book is for slightly older children but if your ">child has been in love with Bond and his works you can't miss introducing them to this one
Buy it here
Which ones are your favourite Ruskin Bond books? Add to this list
This list is suggestive and not exhaustive. The views are the author's own.
You can also join SheThePeople's Book club on Facebook, LinkedIn and Instagram.