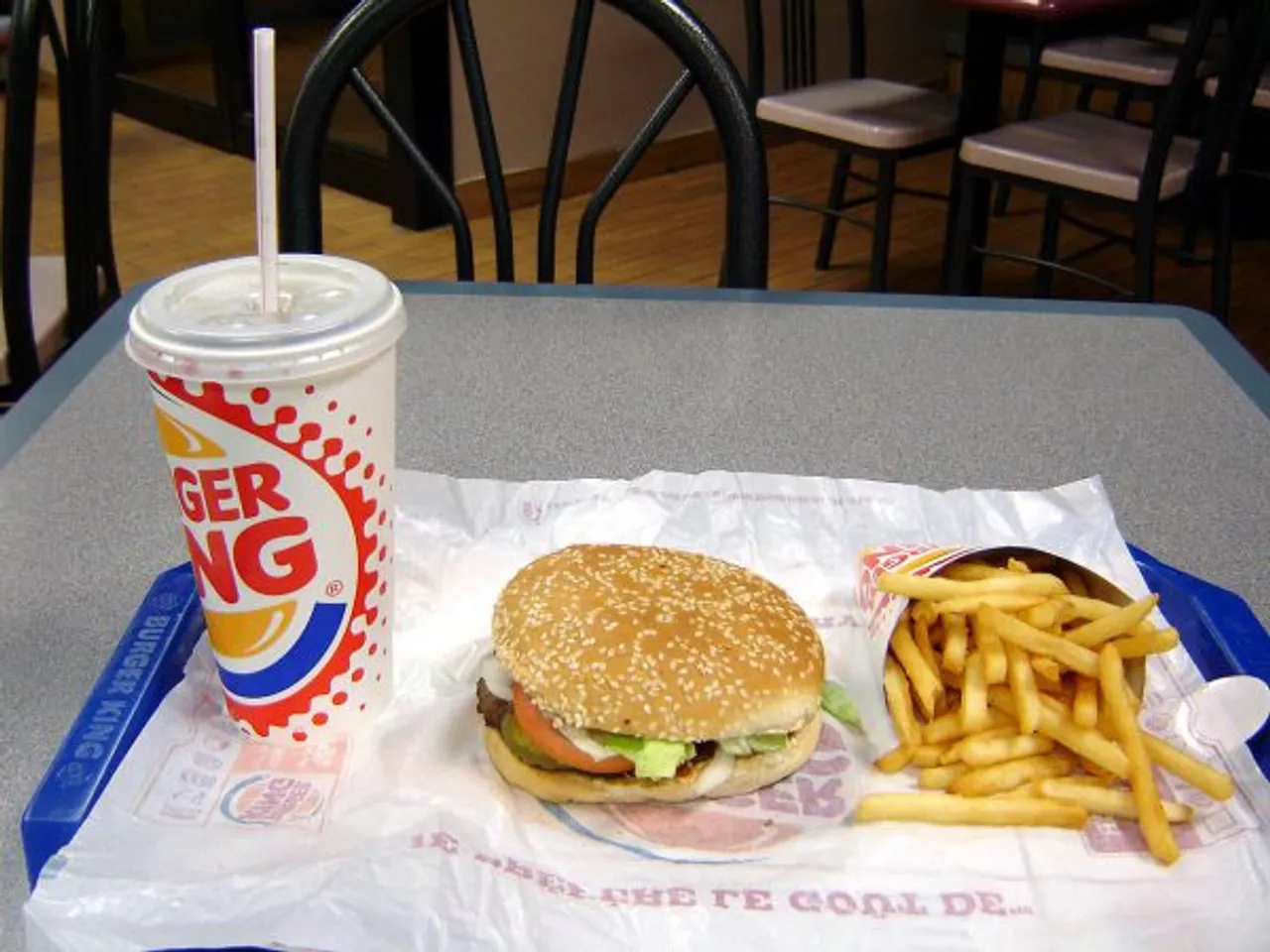 Apparently, women are desperate and gullible enough to get impregnated by football players for a lifetime supply of Burger King's Whoppers. At least, that is what the Russian division of the fast food chain thought. Which is why they announced a reward of  3 million Russian Rubles ($47,000) and a lifetime supply of Whoppers to women who get impregnated by football players competing in the FIFA World Cup 2018. The logic here seems to be that women impregnated by football players will bear children with their fathers' sporting genes. Hence Russia will have a future generation of football players with a genetic knack for the sport. As per an NDTV report, the ad says, "Each will receive 3 million rubles and a lifelong supply of Whoppers. For these girls, it will be possible to get the best football genes, and will lay down the success of the Russian national team on several generations ahead. Forward! We believe in you!"
However, the home of the Whopper has retracted its campaign following a severe backlash. But has it learned the lesson that women's wombs are not for sale?
Women's wombs are not laboratories or manufacturing units
These men think that women will be willing to copulate with random football players for the sake of unlimited burgers! For them, women have no mind, no self-respect or personal standards for mating or even food. (Seriously, a Whopper?) But this is not the first time that the Russian Division of Burger King has crossed the line.
According to a report in The Guardian, last year it made fun of a teenage rape victim in their online marketing campaign. So is the apology is of any relevance, when it comes more from backlash, than genuine guilt over doing something wrong?
Misogyny and patriarchy are an inseparable part of Russian culture. While it is common for patriarchy to reduce women to being factories meant to produce male heirs, Burger King took it one step forward. It proposed that women transform their wombs into test tubes and try to crack the genetic code to produce football champions. It tried to guise its misogyny as love for football and nationalism. In fact, I can imagine the look of disbelief and the dejection on faces of those who conceived this campaign after the backlash.
The blindfolds of entitlement make men see nothing wrong in such campaigns.
Which is why Burger King keeps repeating the same mistake. It feels its actions are harmless and fun. What it needs is some women on its regional committee, who can help it understand women's perspective. A lot of sensitivity training and thorough uprooting of misogynist approach in the regional office are the only ways the fast food chain can reinvent its public image. Till it resolves to make these changes, it should stuff its mouth with a Whopper and swallow that half-hearted apology.
Also Read : Women Shouldn't Have To Pay For Football Fandom
Yamini Pustake Bhalerao is a writer with the SheThePeople team, in the Opinions section. The views expressed are the author's own.