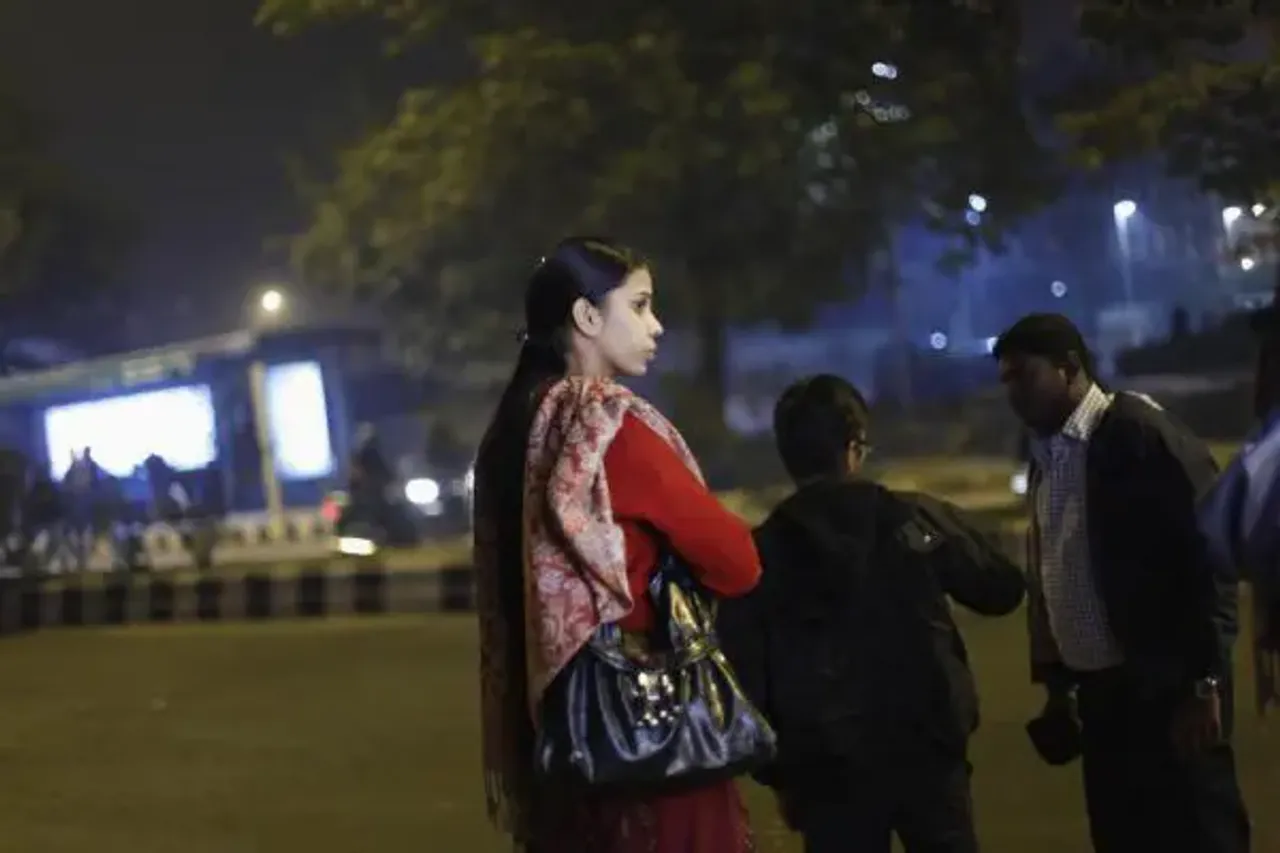 Just why must women have a stalking story to tell. Just why is it still a lurking fear for women in India that they are being followed, noticed, chased. These and some other powerful arguments in focus as Ishmeet Nagpal addresses the real reasons why stalking issues remain at large.
Almost all women I know have a stalking story to tell. From being followed on the streets to systematic harassment overwhelming every aspect of their lives, the accounts are always met with quiet empathy from their peers. We have normalised such incidents as something that is bound to happen in the society we live in and is rarely considered significant enough to report. This has set a dangerous precedent coupled with the fact that stalking is a bailable offence, making every victim second guess the merit of lodging formal complaints in fear of retaliation.
When I was a student in Haryana, I was almost kidnapped once. Our college w lodging formal complaints as in a secluded village, 50 km away from the city, as many campuses are because of cheaper land available in rural areas.
Traveling to civilization was a Herculean task for most women students with public transport almost absent. Shared cabs were the norm in the area.
Drivers of such cabs would pick up around 12 people from small villages in a Tata Sumo or Mahindra Bolero with modified seats and ferry them to the city for a small sum almost equal to a bus ticket.
One Monday afternoon, I waited at the bus stop for 2 hours for a bus and then finally boarded a shared cab to reach the city. I was squeezed between the driver and another female passenger in the front seat. The driver seemed to recognise me and started asking me questions about why I was headed to the city. I told him I was going to the post office and he offered to drop me at my destination, for no extra charge even though it was half a kilometre further from their usual drop-off. I thanked him quietly and stayed silent for the rest of the drive despite his attempts to rekindle the conversation.
After I was done with my errand at the post office I walked out to find him waiting outside. He called out to me and offered to drop me to college as he was headed back. I refused to acknowledge him and kept walking.
For the next half kilometre as I practically ran towards the bus stand, he followed me in his vehicle at a slow crawl. That's when I noticed two other men crouched in the back of his cab. I panicked, shouted for help and sprinted towards the bus stand.
I made it back to college, quite shaken, and was advised by friends not to tell the warden or college authorities as they would place more restrictions on women in the hostel (case in point are the recent comments by Kirron Kher about the victim's apparent lack of judgement for getting into a shared auto).
Going to the police was out of the question. He knew where my hostel was. He could bring his supporters from the local area and harass me further.
Because stalking is a bailable offence, this empowers the stalker to get out of jail and possibly threaten/intimidate the victim. Meanwhile, every victim cannot be guaranteed police protection to shield her from such acts.
I fail to see the logic in such measures which discourage women from coming forward. To be fair, only a first-time complaint of stalking entitles the perpetrator to bail but we are discounting the fact that though it could be the first REPORTED incident, it may be one in a series of unreported acts.
Stalking is a dangerous gateway to crimes like acid attack and rape. Yet we are willing to let the perpetrators walk free mere hours after arrest without considering the threat they pose.
If policymakers insist on putting the onus on women to lodge FIRs and complaints, they have to make these policies in such a way that women feel safe enough to come forward. Women's liberty and mobility in our world are at stake here, are the authorities up to the task? We can only hope to see a positive change.
Picture Credit: Reuters
Also Read: Chandigarh Stalking Case: Is fear for safety limiting our choices?
Dr Ishmeet Nagpal is dentist turned, social activist. As Director of Project Manasvi, she conducts workshops and sensitization sessions on gender, sexuality and mental health.